Leland Carmichael, canine infectious disease expert, dies at 90
Wednesday, August 5, 2020 - 12:49pm
Leland "Skip" Carmichael, Ph.D. '59, the John M. Olin Professor of Virology Emeritus and an expert on canine infectious diseases, died July 27 in Ithaca. He was 90.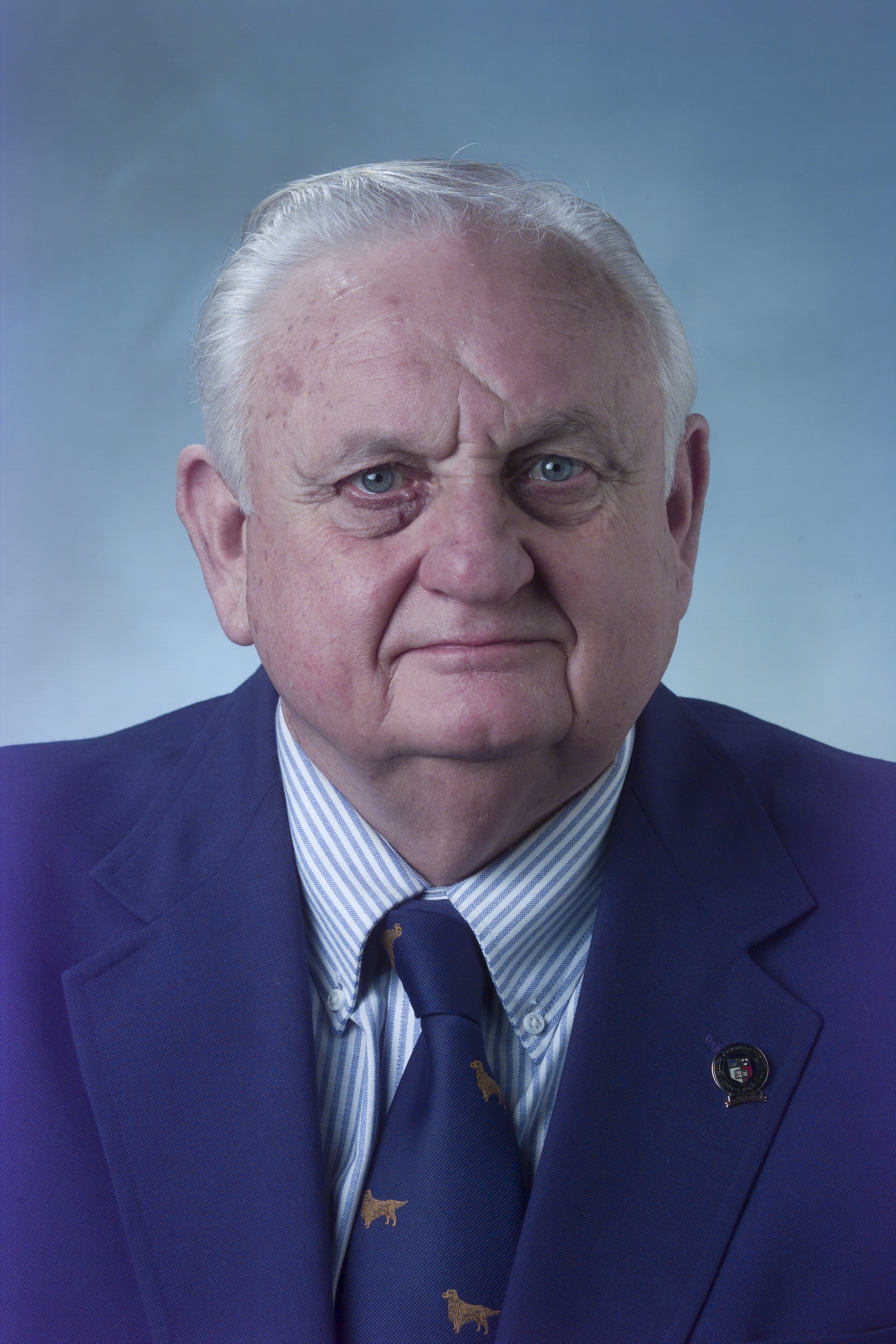 Carmichael played major roles in identifying, treating and preventing many canine infectious diseases. As a Cornell faculty member, he developed a canine parvovirus vaccine that curbed a global pandemic in the early 1980s.
"He was one of Cornell's all-time greats," said Maurice White, professor emeritus of ambulatory medicine and Carmichael's friend and former colleague. "When he came up for emeritus, one of the respondents said in a letter that Skip had done 'more for the health of animals than anyone since [Louis] Pasteur.'"
"All of us who knew Skip will miss his sense of humor and quick wit," added Dr. Lorin D. Warnick, Ph.D. '94, the Austin O. Hooey Dean of Veterinary Medicine.
"We extend our condolences to his family members and many friends."
Carmichael was born in 1930 in Los Angeles. He received his D.V.M. degree from the University of California, Davis, in 1956 before coming to Cornell, where he earned his doctorate from the Veterinary Virus Research Institute, now the Baker Institute for Animal Health at the College of Veterinary Medicine. He was immediately hired as a faculty member and served for more than 38 years before retiring in 1997.
In 1966 the disease canine brucellosis, a bacterial infection of the reproductive system, began appearing in beagles. Carmichael and colleagues were the first to describe the disease and identify the pathogen, which led to effective controls and treatments. Carmichael's foundational work on canine adenovirus types 1 and 2 and canine herpesvirus also led to declines of those diseases.
His most significant achievement began in the summer of 1978, when a highly infectious canine parvovirus started to spread, eventually reaching pandemic proportions. With virologist Max Appel, a colleague at the institute, Carmichael perfected a modified live-virus vaccine three years later that is still used today.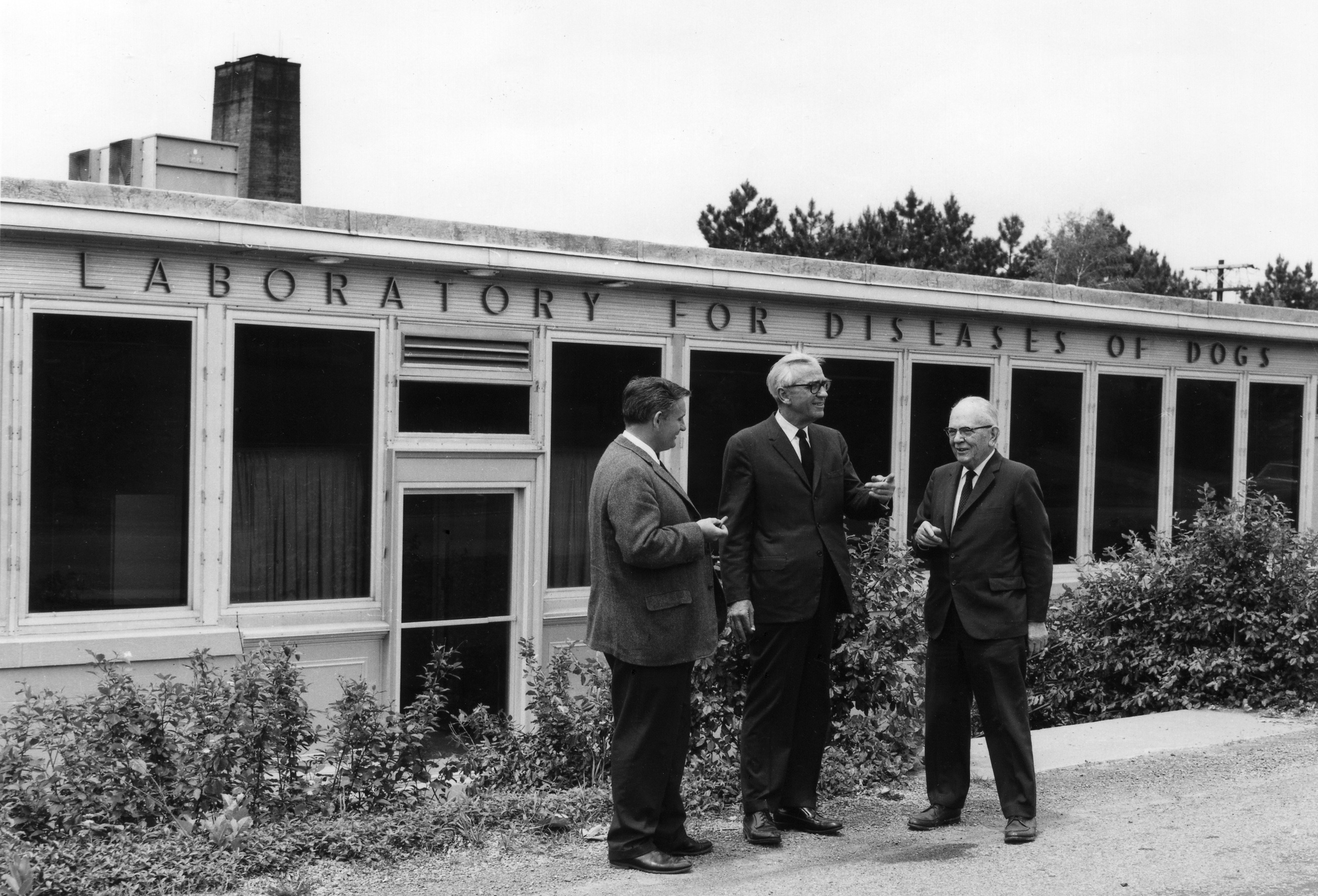 "He made many important scientific and practical advances through his research on canine infectious diseases," said Scott Coonrod, director of the Baker Institute for Animal Health and the Judy Wilpon Professor of Epigenetics and Cancer Biology. "He was an unforgettable character who had a host of friends throughout the world. Skip was greatly admired and beloved by his many students and trainees."
Carmichael was predeceased by his wife of more than 60 years, Mary Margaret, and is survived by three sons.
Due to the coronavirus, private services will be held; plans for a memorial service will be announced at a later date. Donations can be made to the Baker Institute for Animal Health either online or sent by mail to the Cornell College of Veterinary Medicine, Box 39, 930 Campus Rd., Ithaca NY 14853.
By Krishna Ramanujan
A version of this story originally appeared in the Cornell Chronicle.