Dr. Deborah Fowell joins CVM as chair of the Department of Microbiology and Immunology
Thursday, October 1, 2020 - 9:36am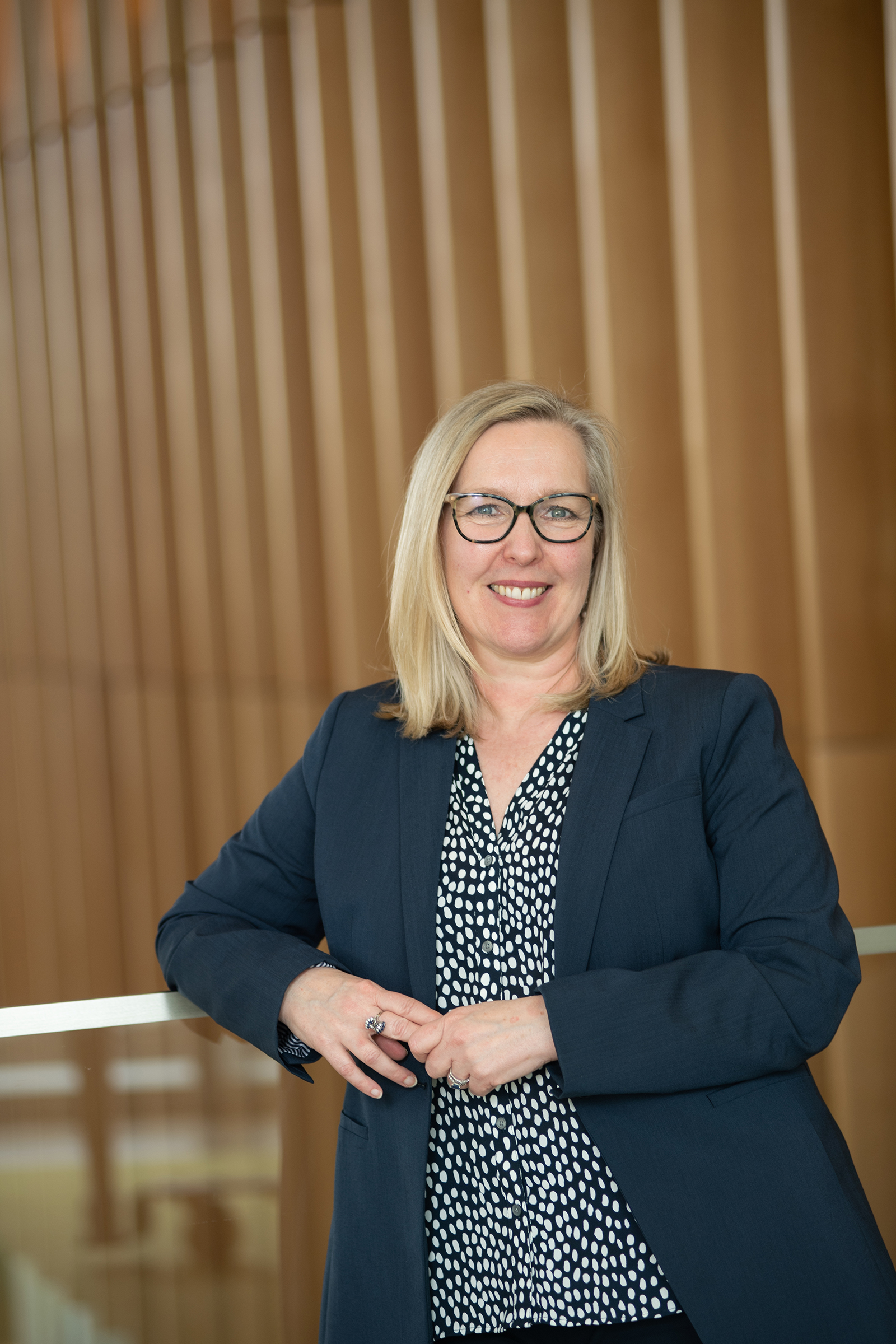 Today, October 1, the College of Veterinary Medicine welcomes Dr. Deborah Fowell as the new chair of the Department of Microbiology and Immunology.
"Dr. Fowell is no stranger to the Cornell community," said Lorin D. Warnick, D.V.M., Ph.D.'94, Austin O. Hooey Dean of Veterinary Medicine. "She has collaborated with researchers across Cornell for many years and I am confident she will continue to facilitate future collaboration around the university and with other institutions."
Fowell joins Cornell from the University of Rochester where she was the dean's professor in the University of Rochester Medical Center's Department of Microbiology and Immunology. She received her Ph.D. in immunology from University of Oxford and completed postdoctoral training at Oxford's Sir William Dunn School of Pathology as well as University of California at San Francisco's Infectious Disease Division. Fowell is internationally recognized for her work on immune cell trafficking and the regulation of immune cell function at sites of inflammation and infection.
"I am delighted to be joining the Department of Microbiology and Immunology as a research colleague and as its Chair," said Fowell. "This is a tremendous opportunity to work with a dedicated group of teachers and researchers. I hope to leverage existing strengths of the department in microbiology and immunology research and develop a shared vision for the future." 
Along with her new role as department chair, she will serve on the Executive Committee of the Center for Immunology and as Ithaca co-director of the bi-campus Friedman Center for Nutrition and Inflammation. Dr. Gary Koretzky, director of the center, welcomed Fowell on behalf of committee, noting that "Deborah's work is truly outstanding and fills a niche for our immunology community, bridging fundamental immunology and cellular and tissue imaging. She will be a game changer for immunology at Cornell and catalyze exciting new areas of discovery."
"Unlike any other time, with the backdrop of the pandemic, the importance of infectious disease research and the development of ways to boost protective immunity is at the forefront of the minds of scientists and communities alike," said Fowell. "New initiatives within the department and across the Cornell campus will strengthen collaborative research, build new and diverse student training programs and provide the research support to drive new discoveries." 
In addition to her administrative duties, Fowell will continue to research immune function at inflamed tissue sites (infection and inflammation) using intravital imaging to study lymphocyte interstitial migration and the spatial control of immune activation. 
Fowell succeeds Dr. Theodore Clark, who served in the role as interim chair since Jan. 2, 2018. "I thank Dr. Clark for his dedication and capable leadership as interim chair," said Warnick. "All of us in the college are grateful for his efforts to ensure the Department of Microbiology and Immunology continued its great work and for his dedication to advancing the missions of the Department, College of Veterinary Medicine and Cornell University."