Remembering a Renaissance woman: Alumna's impact inspires scholarship for under-represented students
Wednesday, April 28, 2021 - 10:50am
The 145th Street Animal Hospital in Harlem, New York, was a neighborhood icon. A large awning bedecked with twinkle lights welcomed visitors into a cozy waiting room hung with original art, photos and thank-you cards. The front desk sported stacks of local business cards, often alongside some homemade goods from a grateful client — kale chips or homespun angora wool. "It was kind of like Cheers," says Anne Williams-Isom, a long-time client of the practice. "It was a community space where everyone was welcome, and you knew you were going to get this top-notch care."
That care came from practice owner Julie R. Butler, D.V.M. '83, a world-class veterinarian who devoted her time and talent to a neighborhood that needed it the most. A Renaissance woman, Dr. Butler was educated in both art and science, a musician, chef, dancer, singer, a founder and leader of local non-profits, a mother and mentor who guided other young people to become their best selves, just as she guided her clients to be the best caretakers for their pets.
"She made sure to educate clients through every step of the process in order to help them become better pet owners," says former veterinary assistant Kylie Lang. "She was hard-working, innovative and above all else, kind-hearted. She took her time with patients, making sure to get a detailed version of their history, inevitably gaining the animal's trust and often starting a friendship with the client. Many can say that she was more than just a veterinarian and treated staff and clients like family and friends."
On April 4 of 2020, Dr. Butler passed away due to COVID-19, leaving a void in the community and the many lives she enriched.
The loss has been felt in myriad ways. Firstly, is the absence of Dr. Butler's exceptional care that she provided for her community; just as deeply felt, however, is the loss of what she modeled for countless young Black people, particularly Black girls. "My sister represented …what you could be. She showed that you don't have to have the support of society to go where you want to go — you just have to turn a deaf ear to all those people who say you can't — and trust me, she got plenty of those messages in her career," says her sister Dr. Sheila Butler. "The way she saw the world, it was different. She was fearless. It was, 'I'm going to do it, I can do it'… Man, I miss her. My solace is that I had her for every bit of my 60 years."
Organizations and institutions she touched have risen up to commemorate Dr. Butler — the Cornell University College of Veterinary Medicine (CVM) among them, establishing the Julie R. Butler, D.V.M. '83, Memorial Scholarship. The idea for the scholarship came from Dr. Caroline Yancey, director of international programs at CVM, and was championed by Dr. Butler's classmate Jay Baldwin, D.V.M. '83.
"The Black Lives Matter protests occurred around that time [when the idea came about]," says Baldwin. "That was a focusing factor, but I think this scholarship would have happened anyhow. Like many great ideas, it immediately took on a life of its own." 
The scholarship will benefit a veterinary student with financial need, with preference given to Black or under-represented students and those with plans or a history to work in underserved communities.
"It's Julie's spirit coming full circle," says Sheila Butler. "We were raised with the attitude that, if I'm given an opportunity, it's my obligation to help somebody else along. That's how Julie felt. So, in a way, it's like Julie is here reaching down from heaven."
Seeking, sharing knowledge
While Dr. Butler could have been successful in many career paths, her love of animals always pulled her toward the veterinary profession. When Dr. Butler arrived at Cornell, she was the only Black student in her class. "Veterinary school for Julie was rough," says Sheila Butler. "Certain professors made her life miserable. People made assumptions about her intellect based on the way she looked." It was difficult for Dr. Butler to build peer support as well. "Being part of a study group is important in veterinary school — and it was difficult for her to be accepted into study groups."
Dr. Linda Bostick, owner of Riverview Veterinary Hospital in Atlanta, was a close colleague and friend of Dr. Butler's. She recalls how Dr. Butler spoke about her time at Cornell as a challenge. "Her experience at Cornell was very difficult," says Bostick. "But that's an extremely common theme for minorities in veterinary education. These programs are rigorous to say the least — you can't get through it alone — and that isolation made it all that much harder for Julie to matriculate."
Despite the challenges she experienced, Dr. Butler completed veterinary school and returned to the New York City area to begin her career. There, she got her first job working at the American Society for the Prevention of Animals (ASCPA)s' Brooklyn Clinic, working with Lila Miller, D.V.M. '77, another Black woman who forged a trailblazing yet difficult path of her own at Cornell. A few years into her time working at the ASPCA, Dr. Butler was joined by Bostick, then a new veterinarian who had just graduated from the Tuskegee University College of Veterinary Medicine, with whom Dr. Butler connected immediately.
"She was a few years ahead of me and had more experience, but she was always very open, and truly shared her knowledge with me," Bostick says. "People aren't always good at sharing what they know — but she was very good at that."
Professional care with a personal touch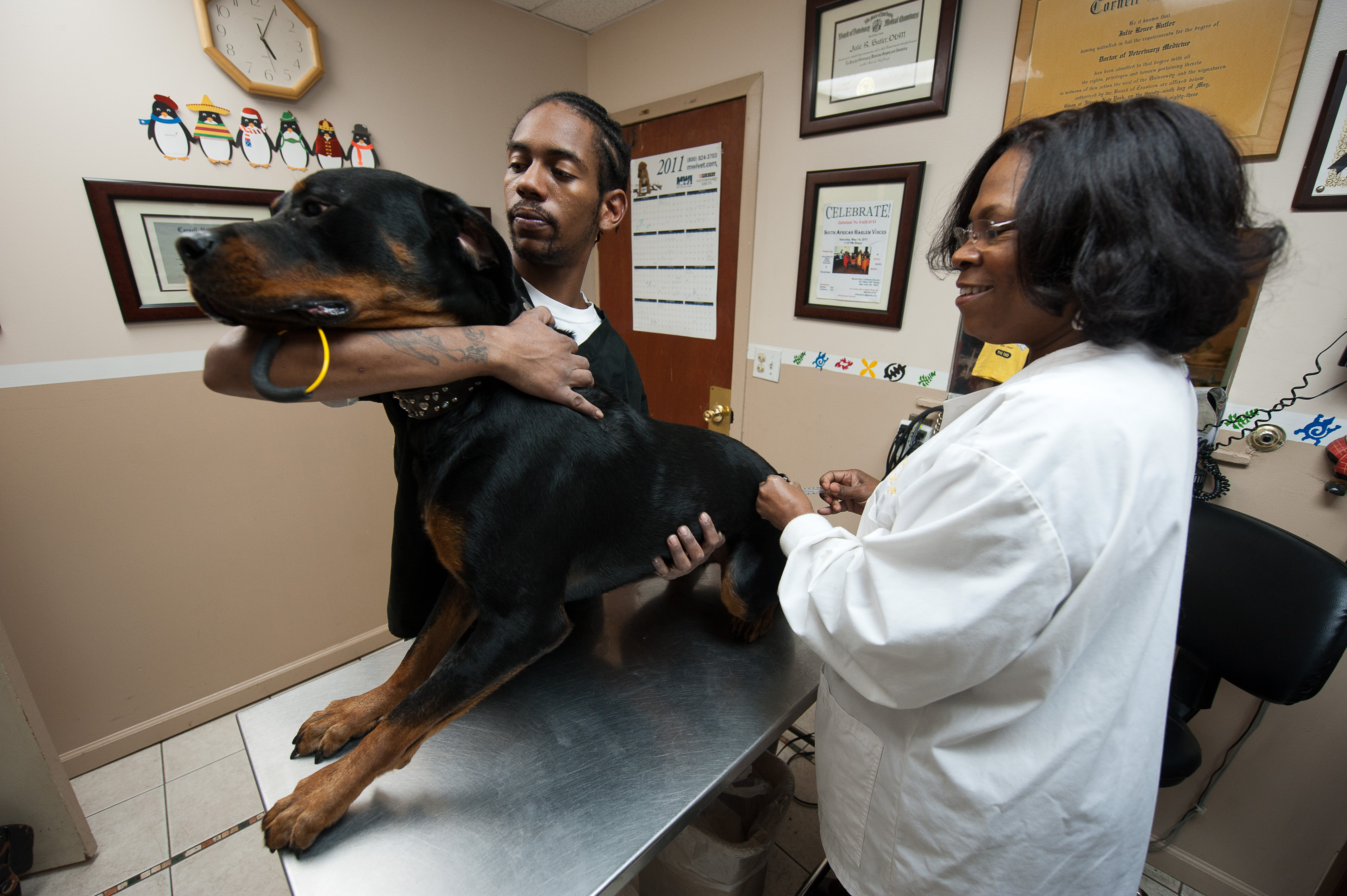 Dr. Butler would go on to start her own practice — the 145th Street Animal Hospital in the heart of Harlem, New York. Starting her business with the same signature determination that had gotten her through college and veterinary school, Dr. Butler's clinical talent became common knowledge within the community and beyond. "She was an animal whisperer," says Sheila Butler. "I can't explain how good of a veterinarian she was."
At the time, and many times thereafter, it would be the only Black-owned veterinary practice in the region. "She didn't land where she did because she couldn't go elsewhere," says Bostick. "She stayed there because she was so committed to serving that community. And that comes from compassion — her compassion extended not only to the pets, but also the people."
"No matter what problem she was presented with, she always had a solution," Lang, her former veterinary assistant, says. "Her knowledge in the veterinary field and quickness to adapt in emergency situations has saved the lives of many beloved pets. She was ambitious and wasn't afraid of complicated cases or unruly animals that were turned away at other veterinary practices."
For the first several years of running the practice, Dr. Butler and her family lived on the third and fourth floor of the same building as the veterinary hospital. Her daughter, Zora Howard, recalls walking downstairs to watch her mother perform surgeries and to chat with clients. "We were really integrated into the practice — all the clients knew us," Howard says.
Howard recalls a moment that sums up her mother's values and personality, during elementary school days as she was planning her birthday party. "I wanted to be selective, because there were some people in my class that maybe weren't so nice to me …And with my birthday coming around, I kind of saw this as the opportunity where I have the power to leave people out," Howard says. "My mother, much to my chagrin, made me invite every single person in the class."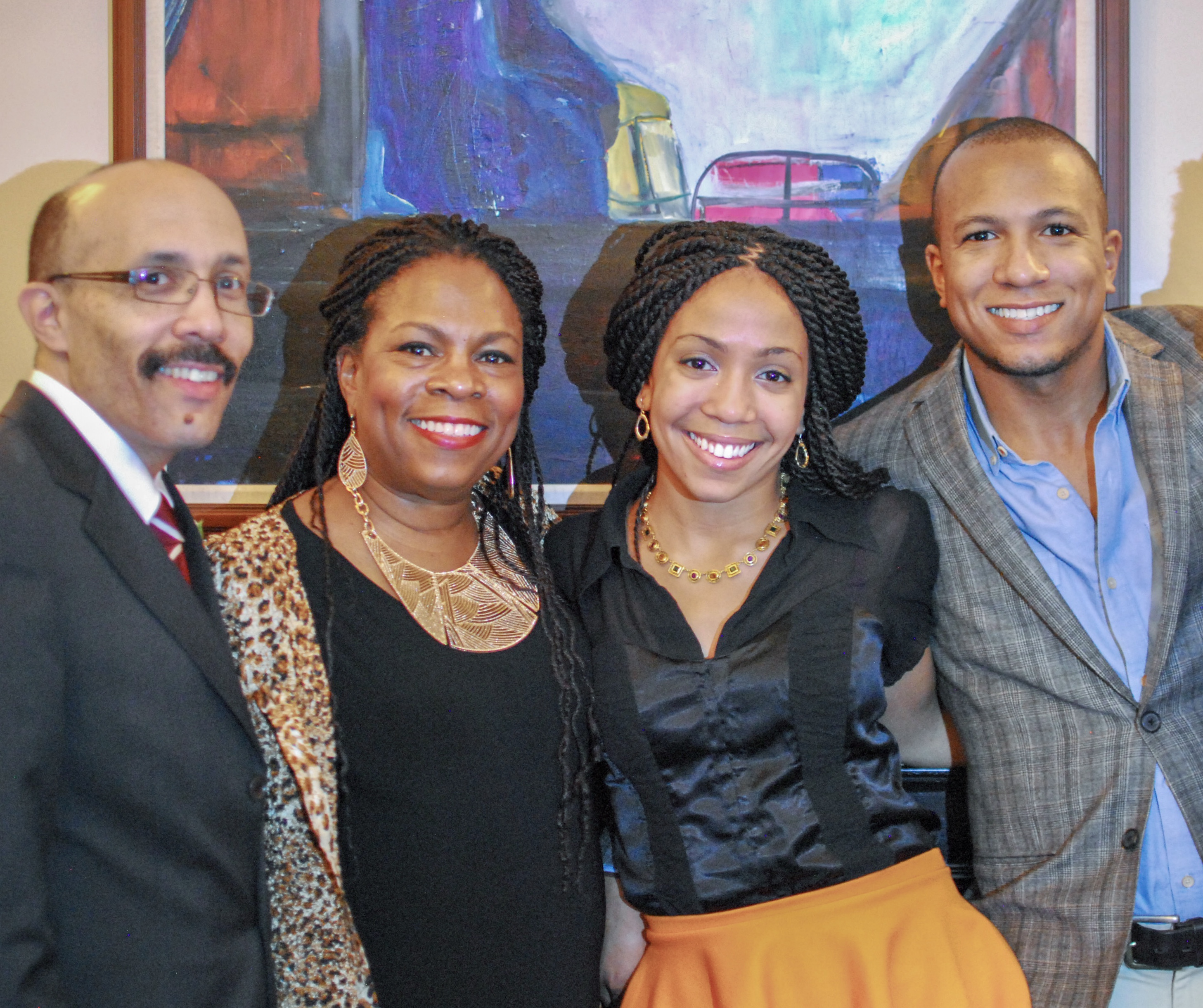 As a third-grader, Howard had been upset at her mother's decision. Now, she looks back on the memory with appreciation. "I realized that my mother was really teaching me a lesson in her values," says Howard. "She really believed that if you had the means to share, to open up your home, that you should. And she did."
These values shone through in Dr. Butler's practice, where she tried her best to make sure all pets and all clients were given the care they needed. "Her motto was, 'professional care with a personal touch,'" says Howard. "She was fully set up to do it all — surgeries, dental — it was top, top veterinary care for a community that often didn't have access to any care at all."
Even for clients who may have been able to access care for their pets, many had been dismissed or underserved by other veterinarians. When they came to Dr. Butler's practice, they were treated with respect, and given full attention and education on their pet's health. "Providing good medicine to some clients who have a more limited ability to pay requires some creativity and some trust," Bostick says.
Beyond the exam room, Dr. Butler also worked to improve local community member's access to care through non-profit work, founding NY Save Animals in Veterinary Emergency, to provide funds to the owners of pets in need of emergency care, and served on the board of directors for Lutheran Social Services of New York. "She was really respected in the community, absolutely beloved," says Bostick.
Human connections
Dr. Butler's impact extended well beyond her animal patients. Her positive influence on the people around her was just as significant.
Kylie Lang was one such person. She came to the 145th Street Animal Hospital as a biology student keen on becoming a veterinarian. Dr. Butler hired her on as an intern, and she later became a veterinary assistant. "She was always eager to teach and I was always willing to learn more," Lang says. "Not only was she a skilled veterinarian, but she was an intellectual educator as well. She was eager to learn new techniques and advances. She served as a role model and took every opportunity to impart her knowledge on veterinary assistants and technicians."
Dr. Butler's role as a veterinarian made a huge impact on clients and the community as well. "Julie and I both became veterinarians at a time when it was not so common to be a female vet, less common to be a Black female vet," says Bostick.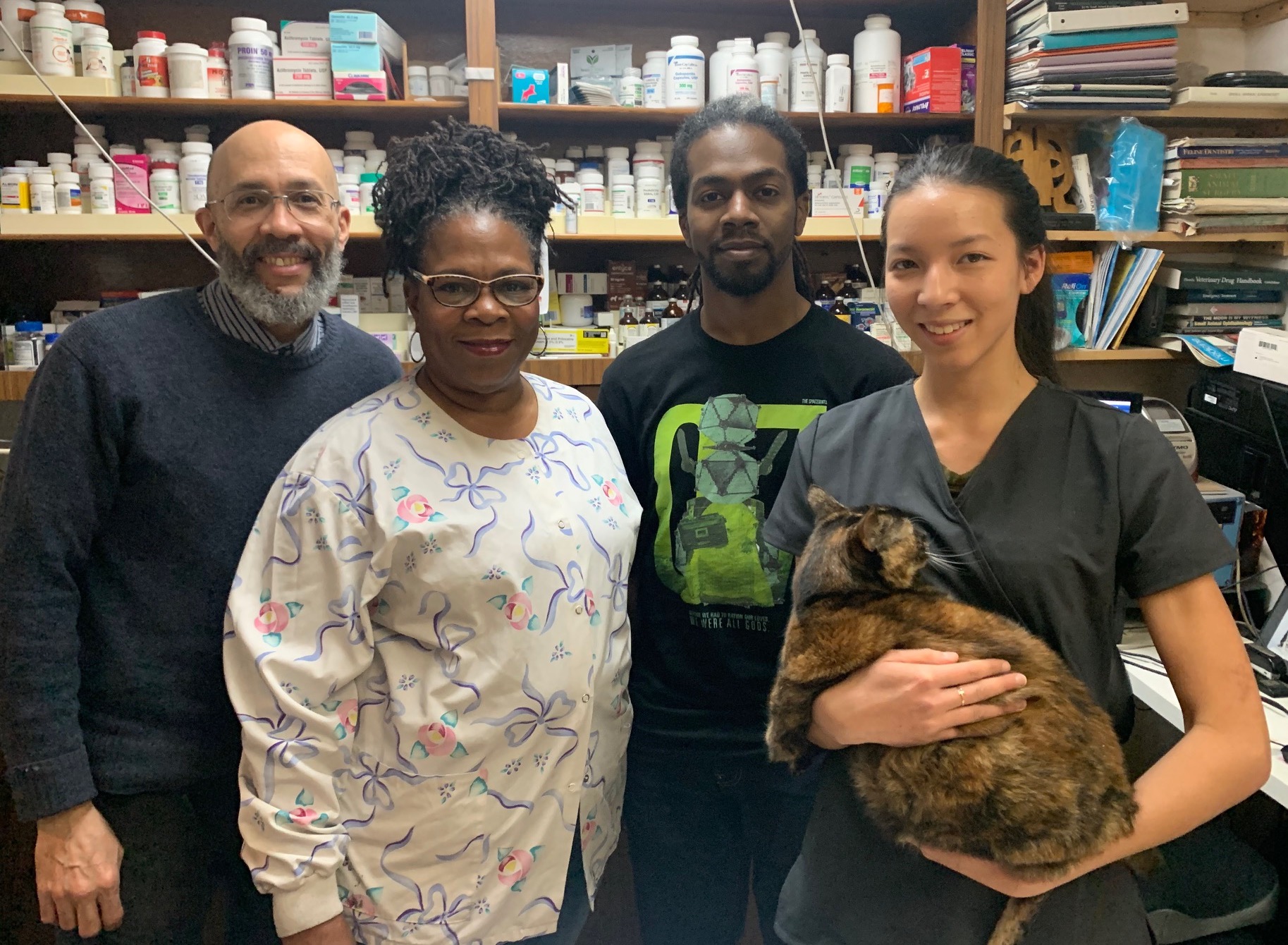 Former client Anne Williams-Isom, attorney and professor at Fordham University, recalls first meeting Dr. Butler when she moved to Harlem as a young, working mother. "When I walked into that veterinary hospital, and saw that she was a Black woman, I was floored," says Williams-Isom. "It meant so much to me. I began taking my daughter with me when she was about six years old to see this African-American doctor in the community. It meant more than you can imagine."
Dr. Butler's influence as a positive role model for children went beyond the exam room — she made regular visits to local schools to talk about the veterinary profession and welcomed many a young person to work as interns at her practice—many of those teens came from the Harlem Children's Zone, a non-profit organization focused on using education to end generational poverty. Williams-Isom was also the CEO of the organization and notes that Dr. Butler was always ready to help. "She gave Black people the ability to consider that field as something to pursue," says Williams-Isom. "She gave young people that ability to have that exposure, and it was amazing."
The Julie R. Butler, D.V.M. '83, Memorial Scholarship aims to multiply these powerful experiences, says Dr. Melanie Ragin, CVM's assistant dean of inclusion and academic excellence. "We recognize that to create a more inclusive profession, we need to grow the pipeline of diverse people coming to it. By supporting more veterinary students from diverse backgrounds, they will then be better equipped to go practice in diverse communities and serve as role models for young people who might be encouraged to follow that career path."
A profound loss
As the COVID-19 pandemic began its deadly sweep across the country, Dr. Butler's commitment to her clients remained unwavering, and she continued to see patients and go into the clinic. In early March, she came down with symptoms of the virus. As her sister writes in her essay in Salon, Dr. Butler's worsening condition was dismissed and ignored by medical professionals — a common experience for many Black Americans and other people of color. "It made me angry to see my sister denied testing and treatment when I saw white friends, colleagues and acquaintances get one or both almost immediately upon showing symptoms," Sheila Butler writes in the piece.
On April 4, 2020, Dr. Butler passed away from the virus at age 62. "Reflecting on Julie's circumstances, one might think that a highly-educated health care professional like my sister would not suffer from lack of access to medical care," Sheila Butler writes. "But regardless of her medical standing, contributions to society and level of education, my older sister still could not access timely assessment, COVID-19 testing or medical care."
After her passing, family members and staff worked to continue keeping the practice up and running. Although they tried to find a buyer, they had to close the doors of the 145th Street Animal Hospital for good on Dec. 31, 2020. The impact of the closure was felt across the community. "The loss is profound," says Williams-Isom, who says she at first didn't want to even try to find a new veterinarian.
"In the wake of her passing we got thousands of notes and cards from clients telling us how she made them feel like family," says Howard. "It's been overwhelming to see the expanse, the reach, that she really had."
"She was the Harlem vet," says Bostick, reiterating the importance of Dr. Butler's dedication to providing care to clients from all financial means. "It's a loss. And because of the paradigm shift in veterinary practice [small private practices getting absorbed by large corporate practices], it would take an individual with the level of commitment to bring that type of community commitment back."
The scholarship: To inspire and improve
As the reverberations of Dr. Butler's death echoed throughout Harlem, and then New York City and the nation, many of her fellow Cornellians were discovering her brilliance and grappling with the fact that this remarkable classmate had faced isolation and discrimination while learning alongside them.
"None of us within our small study group knew Julie well," says Baldwin. "But Dr. Butler's death came as a real shock to our group … Over the following 30 days we learned more about how much Dr. Butler had done for her community, and particularly how much she had done to mentor students interested in veterinary medicine."  
Dr. Caroline Yancey also reflected on Dr. Butler's impact. She had heard about her passing from Baldwin, as well as her impact as a veterinarian and community leader. "When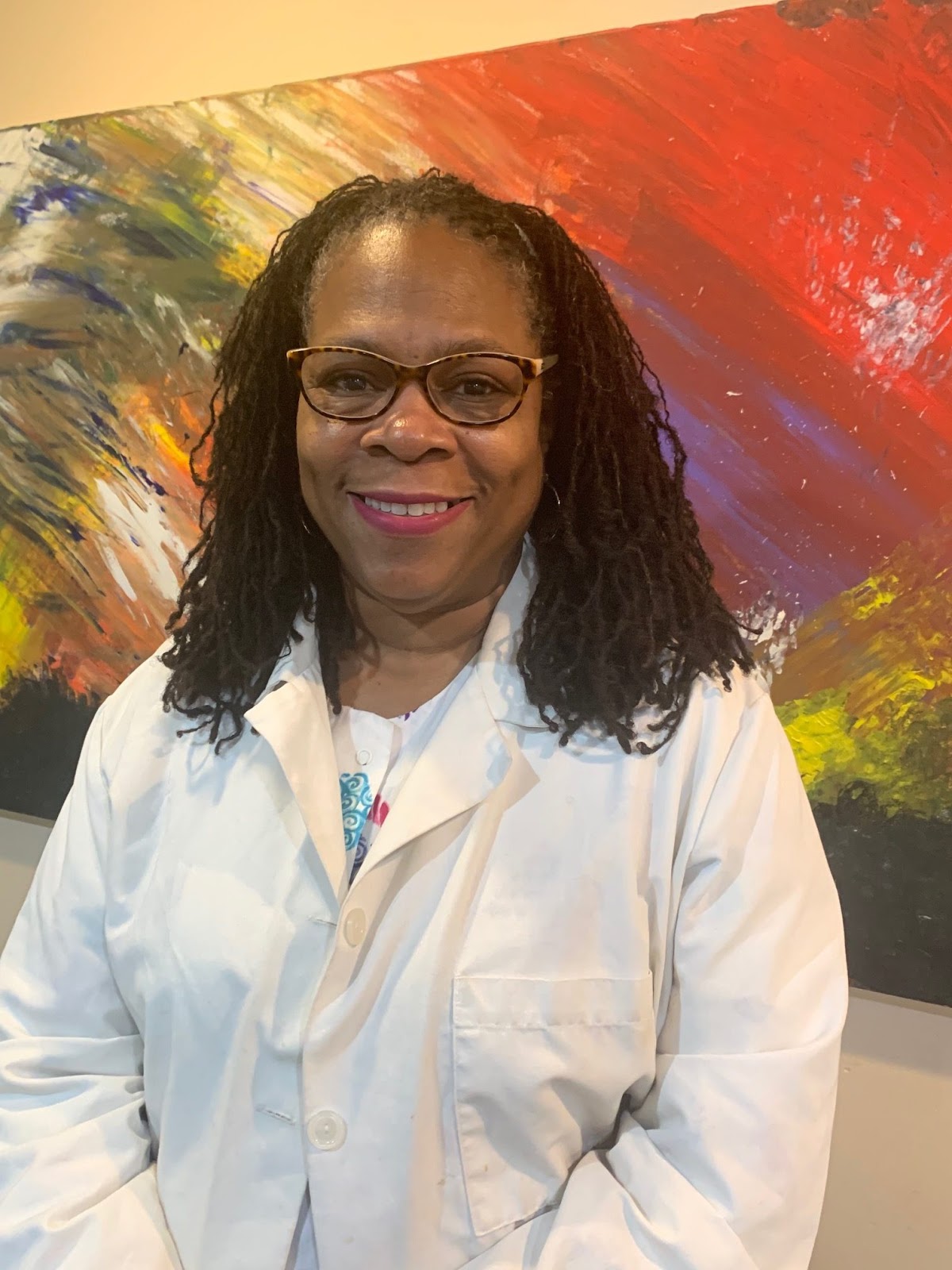 the BLM movement and discussions of race and diversity increased later in the year, I thought again about Dr. Butler, and her excellent contributions to her community and the veterinary profession," says Yancey. "I reached out to Jay [Baldwin], suggesting that a CVM scholarship for minority students could be a nice way to honor Dr. Butler, as well as contribute to strengthening the veterinary profession."
Thus, the Julie R. Butler, D.V.M. '83, Memorial Scholarship was born, with the goal of bringing more students like Dr. Butler to the profession. "I hope that it inspires vet students to be engaged community leaders, like Dr. Butler," says Yancey.
"Scholarships like the one honoring Dr. Butler are vitally important," says Lorin D. Warnick, D.V.M., Ph.D. '94, the Austin O. Hooey Dean of Veterinary Medicine. "We must welcome and inspire people from all backgrounds to join this profession. Now more than ever, veterinary medicine must champion inclusion so that our capacity for discovery and care can reach its fullest potential. I appreciate everyone who has come together to honor Dr. Butler. We are very sorry for her untimely passing in such difficult circumstances and for this terrible loss for her family, friends, community and veterinary medicine."
Cultivating diversity in veterinary medicine isn't only a progressive ideal, it's vital to the profession's long-term success. Yancey notes how she believes she could have been a more effective clinician if she had been more culturally competent and inclusive. "I could have communicated better with clients and staff, which is fundamental to high-quality patient care," she says. I worked in a more diverse practice that was also the busiest practice I ever worked in – clients specifically sought it out because of the diverse staff. So diversity is not only about doing the right thing, it is about achieving excellence in patient care, and it makes good business sense."
Baldwin echoes these ideas. "Of course, in order to provide the best service to animals and to provide the best education, Cornell Vet and all professional schools need to represent all races, creeds, orientations and backgrounds," he says. "Promoting and supporting the education of Black and other under-represented veterinarians will bring us closer to Ezra Cornell's plan for a better university and a better world."
An investment in real change
While a single scholarship will not cure the systemic inequalities present in higher education and the veterinary profession, it takes a step in the right direction. "Our access to quality education and opportunities should not be dependent on how much money you have and where you live," says Dr. Sheila Butler. "This scholarship is one small way of doing that — it might open up doors for someone who might not consider that career because they lack the opportunities and support." At the same time, she adds, such scholarships must include real well-being support to prevent the isolation and struggle that her sister faced during veterinary school.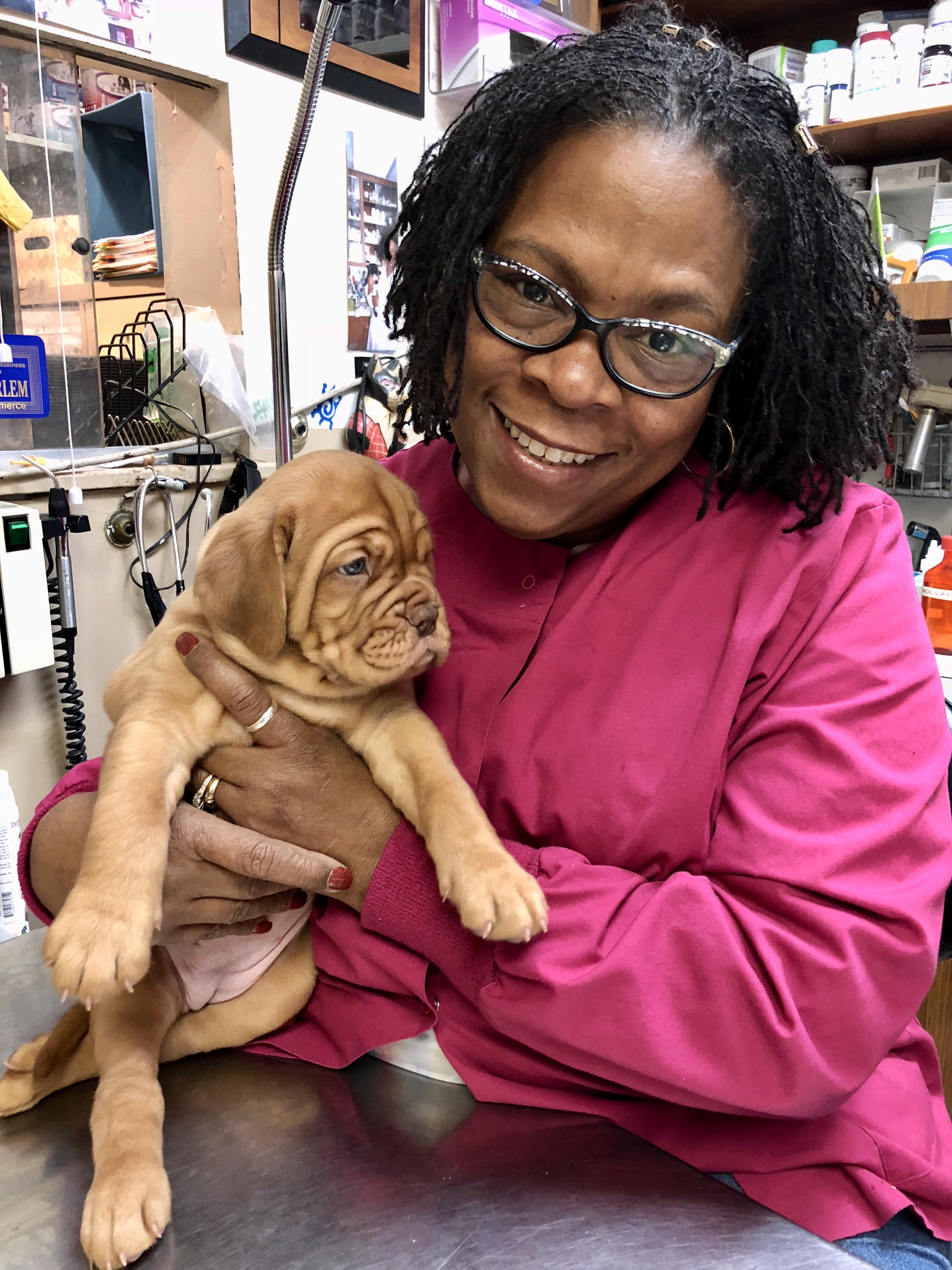 Bostick echoes this sentiment, noting how in the past, universities would admit under-represented students, refuse to provide any support and then point to students' struggle as proof that they were unqualified. "So that change has to come from the top down," says Bostick.
Howard agrees. "My hope for this scholarship is that Cornell follows the example of my mother and is truly invested in these young people at a personal level," she says. "That it is a way of saying, 'We are committed to what you bring here, because we want you here and we're going to do everything in our power to make a space for you. Otherwise, we don't deserve you.' It's about saying, 'I want you to succeed, and I want to see you succeed past this place and offer the support you say you need.'"
The college is dedicated to ensuring that these wishes of Dr. Butler's family and friends are carried through in tandem with the financial support of the scholarship. "We recognize how important meaningful support is for our under-represented students," says Ragin. "Together with other CVM leadership, we are designing a comprehensive, wrap-around enrichment program that provides these veterinary students with transformative academic, social and holistic well-being support to ensure every student feels welcome, supported and seen."
For those looking to make a donation to the Julie R. Butler, D.V.M.'83, Memorial Scholarship, they can make a donation online. Questions about the fund or donating can be directed to Alison Rose Smith, Director of Development.
-Written by Lauren Cahoon Roberts