Cornell Atkinson funds vital collaborations for public health faculty
Thursday, June 24, 2021 - 11:49am
Cornell Atkinson has awarded Academic Venture Fund (AVF) seed grants for research to three members of the Masters of Public Health Program at the College of Veterinary Medicine. The AVF is the center's flagship research incubator for innovative sustainable solutions.
From the Masters of Public Health Program, Dr. Kathryn Fiorella, concentration chief and assistant professor; Dr. Yihong Li, senior lecturer; and Dr. Gen Meredith, associate director, all had projects chosen by Cornell Atkinson for this round of grants.
Fiorella will work with researchers in Computer and Information Science and the College of Agriculture and Life Sciences (CALS) for "Balancing Environmental and Nutritional Tradeoffs of Expanding Amazonian Aquaculture." Aquaculture has become a critical component of global food systems and is expanding with the promise of enhancing nutrition while minimizing the environmental costs of animal food production. In this project, collaborators will evaluate the ecological and nutritional impacts of emerging aquaculture in the Amazon Basin. Results will produce insights that will support production while minimizing ecosystem impacts in the Amazon.
Yi's project, "A New Data-Driven Approach to Rethink Sustainable, High-Density Urban Environments in the Light of Pandemic Resilience," leverages a multidisciplinary team from the College of Art, Architecture and Planning and Weill Cornell Medicine. They will combine emerging data on COVID-19, urban geospatial data, mobility simulations and epidemiological modeling to develop a new data-driven tool that will help designers and planners to transform our cities into healthy and sustainable urban environments.
Meredith will collaborate with researchers at CALS for "Accelerating Agroforestry for a Healthy Planet." Haiti is one of the most vulnerable island countries to climate change, with prevalent extreme poverty, land degradation due to deforestation, and high incidences of extreme weather events. Researchers will partner with NGOs to a community-centered model for agroforestry that quantifies the economic and public health benefits of adopting a climate-resilient approach at a national level.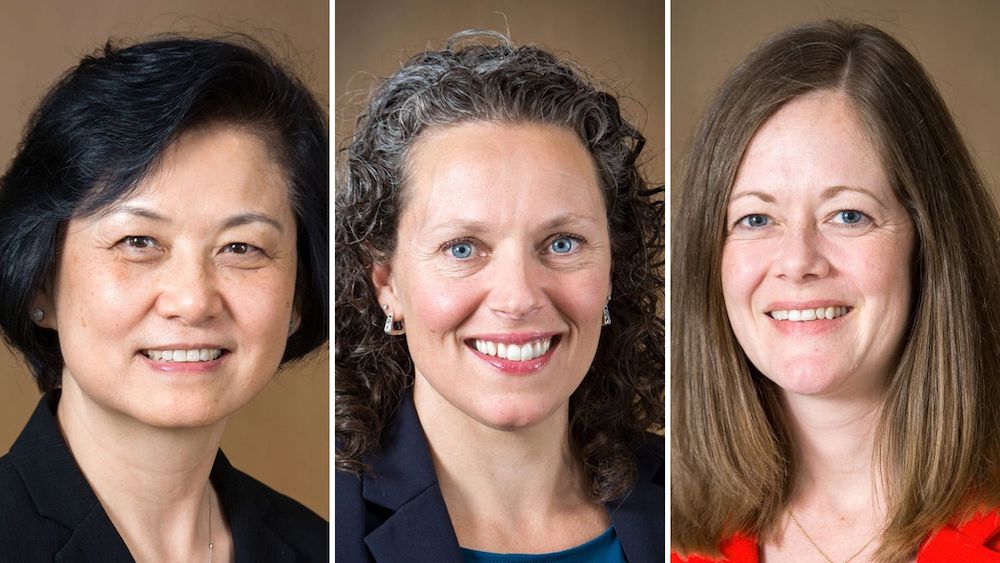 In total, Cornell Atkinson awarded more than $1.8 million with 11 AVF seed grants for research by 40 faculty members. The faculty represent eight Cornell colleges and 19 academic departments. The 2021 awards span 11 countries on five continents and many prioritize building resilient rural-urban connections.
"The AVF seeds novel and risky projects that propel knowledge to impact and influence the opinions, practices, products and policies that move the planet towards generationally sustainable resource use," says Dr. David Lodge, the Francis J. DiSalvo Director of Cornell Atkinson. "The 2021 awards facilitate interdisciplinary research and co-creation of sustainability solutions with external partners in New York state and across the globe."
In its fourteenth year, the AVF program continues to inspire new collaborations that strengthen Cornell's broad collaborative network and engage external partners and communities in ways that lead to co-created long-term high-impact outcomes. The center will work with the Office of Engagement Initiatives to provide supplemental funding for undergraduate community-engaged research opportunities associated with the AVF projects.
Additionally, in support of Cornell Atkinson's goal of increasing diversity, inclusion and impact, awardees may apply for supplemental Innovation for Impact funding of up to $25,000. This funding is designed to help take knowledge to action by incorporating diverse backgrounds, perspectives and expertise by leveraging external partnerships with NGOs, government agencies and other community organizations.
Read about all the funded projects in the full version of this story, written by Sara Levin Stevenson for the Cornell Chronicle.