A group effort leads to a cure for lab with lymphoma
Wednesday, September 15, 2021 - 9:28am
When Lorna Welde's beloved black lab Galaxie developed golf ball size lumps all over his body literally overnight, she told her kids to set their alarms for 4 a.m. so they could get their pup to Cornell University Hospital for Animals (CUHA) — a three-and-a-half-hour drive from their home in Brewster, New York — first thing in the morning. "I didn't even think about it twice," Welde says. "My first thought was I'll take him to Cornell and whatever it is, they'll have what we need to figure it out and treat him as quickly and completely as possible."
Galaxie had been treated at Cornell for GI problems in the past but this time, in July 2018, it was more serious. The veterinarians at CUHA diagnosed five-year-old Galaxie with B-cell lymphoma, one of the most common types of cancers in dogs. "The oncology team from moment number one was phenomenal in every way. They took him and kept him so that he could get chemo the following morning," Welde says.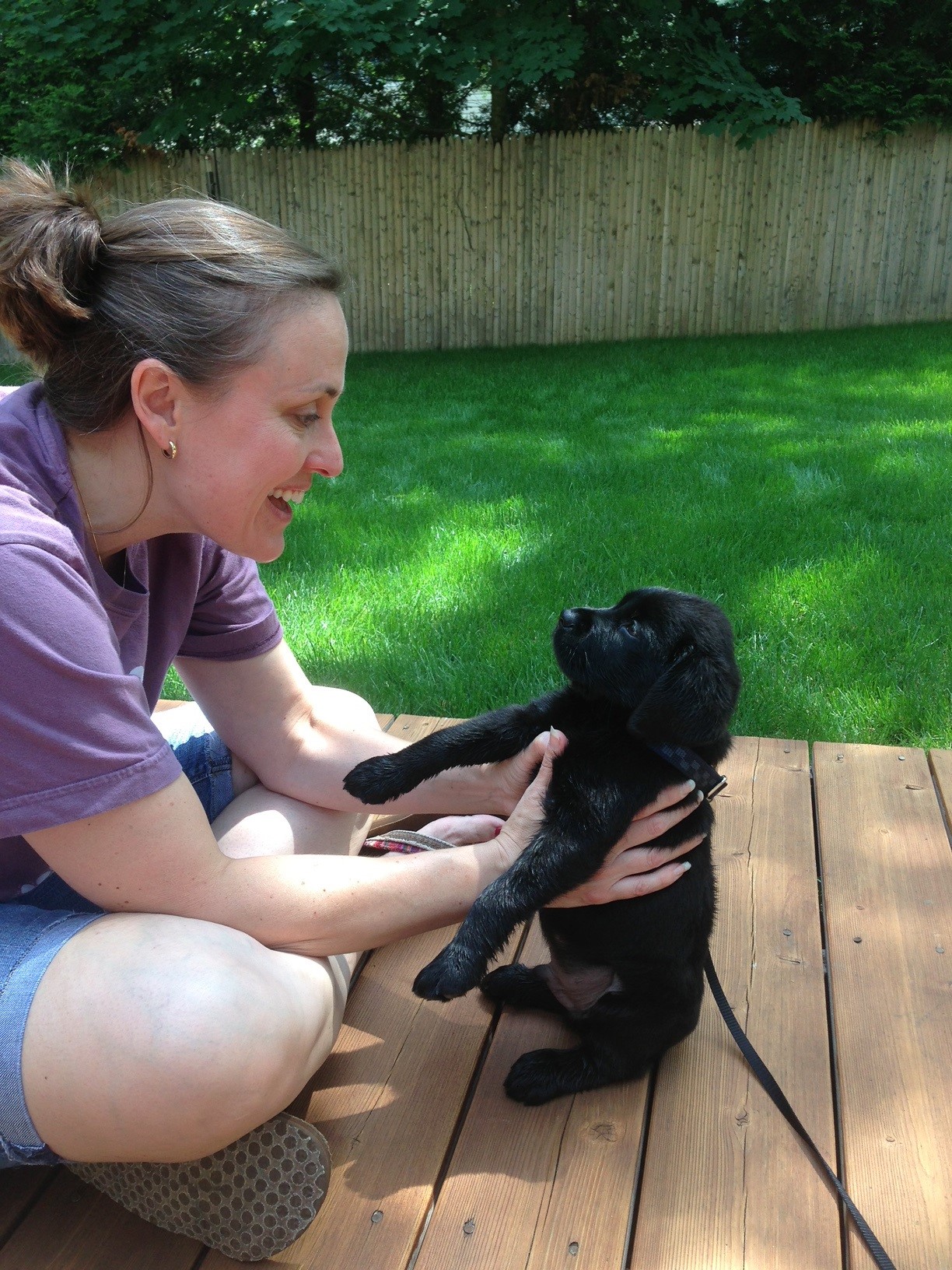 The typical survival time of dogs treated for lymphoma with chemotherapy is about 10 to 12 months, and less than 20% to 25% live for two years, says Cheryl Balkman, D.V.M. '98, section chief of oncology, who was Galaxie's main oncologist, along with associate professor Dr. Kelly Hume.
While this was not great news, Welde's initial thought was that at least they would have some more time with Galaxie, who went into remission very quickly once he started chemo. "But he was a young dog," says Welde. "He was living a great life and we were of course totally in love with him."
Welde and her kids (then in their 20s) started doing research and learned that it was possible for dogs with certain cancers to have bone marrow transplants, though it is a rare procedure. The family was encouraged by the fact that 60% of dogs who had received a transplant were still alive after two years.
Cornell does not perform bone marrow transplants, but the oncology team supported the family's decision to have the procedure done at a veterinary hospital in Bellingham, Washington, by Dr. Edmund Sullivan, considered a pioneer in bone marrow transplants in dogs.
A bone marrow transplant involves replacing the patient's cancerous bone marrow cells with healthy stem cells from a compatible donor — usually a relative — so that was the next hurdle. Fortunately, Welde was able to locate a match through the  organization from which they adopted Galaxie.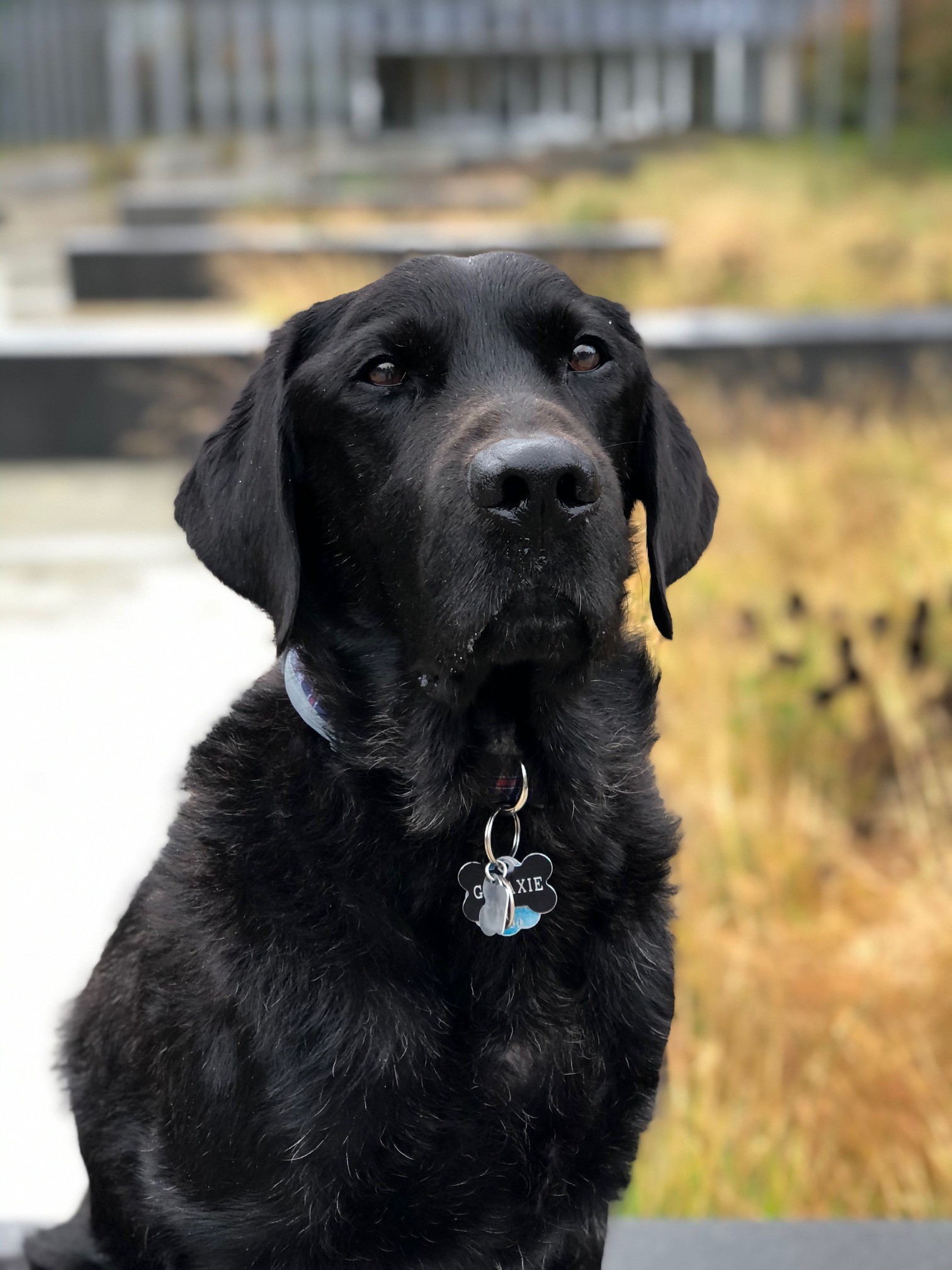 In November 2018, Galaxie's immune cells were essentially wiped out via radiation and replaced with healthy stem cells from his half-brother, Edgar. "The [cells] set up shop and they started multiplying. And by two weeks he was released from that hospital, and he had a whole new immune system cancer-free," Welde says. Galaxie became the 25th family pet to undergo this type of bone marrow transplant.
Balkman and her team were in close touch with Dr. Sullivan throughout.  "It was an exceptional collaboration in treating a very challenging, complex dog over a long period of time in the context of a transplant, a very unusual treatment they were also learning about along the way," says Welde.
In addition to putting Galaxie into remission with chemotherapy so he could undergo the transplant, CUHA handled all of Galaxie's post-transplant care. "Dr. Balkman was the anchor for the whole process," she says. "One of the reasons why I felt like I could do this transplant is because I knew Cornell would have our back afterwards. They were his medical oncology home, and they still are."
Galaxie did have some significant (though uncommon) complications after the transplant, including graft-versus-host disease, in which the donor's T cells attack the patient's immune system, as well as chronic GI problems. "Dr Balkman harnessed the full potential of CUHA and all the experts there to turn over every stone and figure out what was happening on his rocky road afterwards."
Now, three years later, Galaxie is healthy and thriving and recently celebrated his eighth birthday. Welde says he is back to living a great life and doing "his doggy things."
Meanwhile, Balkman is grateful to have had the opportunity to care for Galaxie and also learn about bone marrow transplants in dogs. "It's always so much more meaningful to learn about something when you have a patient involved," she says. "I learned a ton from Galaxie. He helped me learn about bone marrow transplants, about the aftercare of patients, and about the possible complications of it."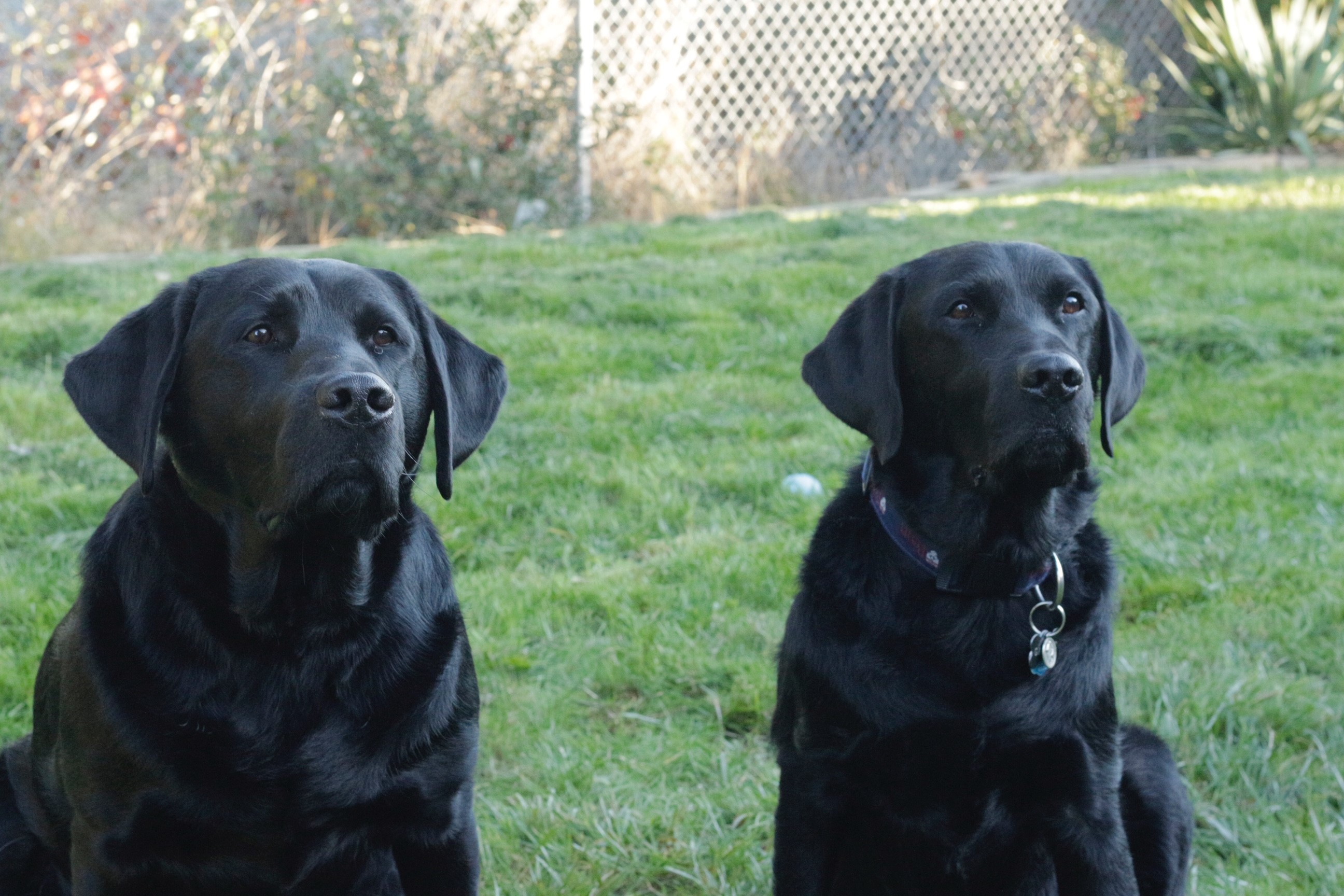 At the moment, CUHA has no definitive plans to provide the procedure, but Balkman says after working with the doctors in Bellingham and with Galaxie, she now feels more confident about speaking to other owners that might be interested in a bone marrow transplant for their own pets. His case has also given Balkman an opportunity to teach students about transplants in dogs. "He's taught residents, he's taught students, he's taught faculty," she says. "Galaxie has really done a great job in being an ambassador for bone marrow transplants."
Galaxie comes back to CUHA for periodic re-checks and is well known throughout the hospital. (Welde always brings green beans, his favorite treat, for the staff to give him.) "Everybody's always happy to see him and he's always a pleasure to work with," says Balkman. "It is really nice to see him feeling well and looking good. He's just such a great dog. He's amazing."
Written by Christina Frank