Cornell veterinary luminaries honored by national surgery organization
Tuesday, November 9, 2021 - 11:49am
In recognition of their leadership and impact in the field of large animal surgery, two members of the Cornell College of Veterinary Medicine community have been honored by the American College of Veterinary Surgeons (ACVS). Dr. Susan Fubini, professor of large animal surgery and senior associate dean for academic affairs, was named president of the organization. Dr. Norm Ducharme, the James Law Professor of Surgery emeritus, received the Founders' Award for Career Achievement.
Founded in 1965, the ACVS sets certification standards for advanced professionalism in veterinary surgery and offers surgical educational programs. Its membership includes approximately 2,300 diplomates.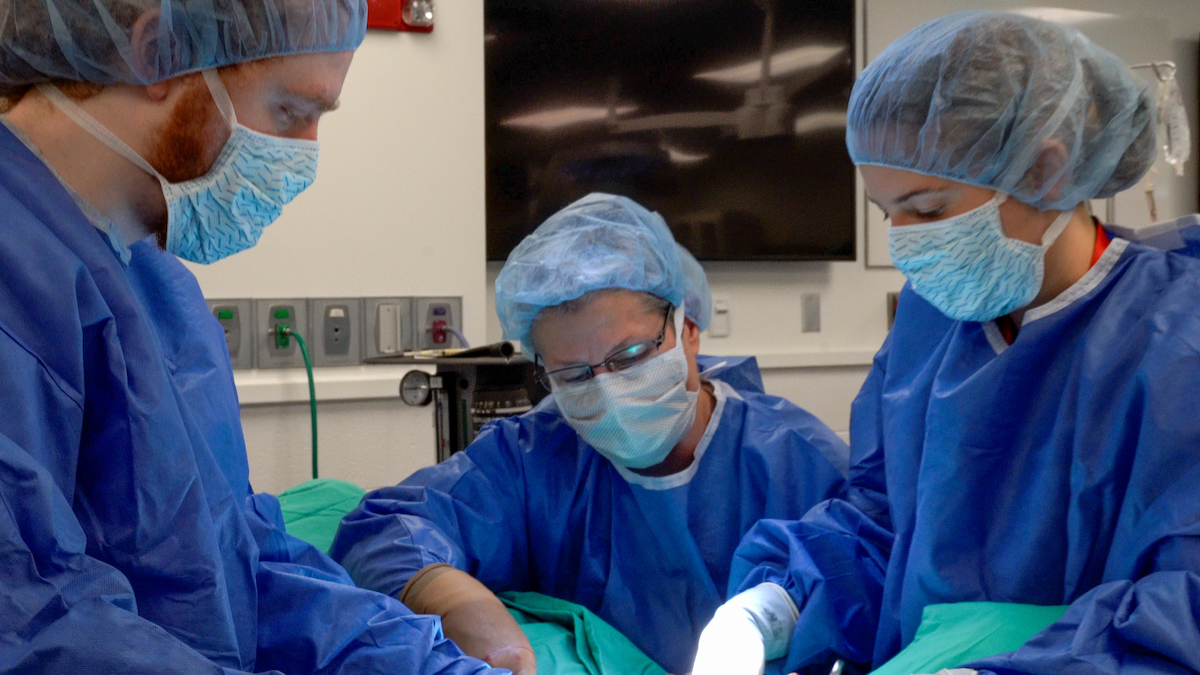 "As president, I look forward to helping continue the traditions as well as the new programs the ACVS has in place," Fubini said. "These include excellence in the residency training program and continuing education offerings, as well as the strategic planning process in spring 2022. The college has a new Diversity, Equity and Inclusion Initiative and ongoing collaborations with individuals looking at equity and gender issues in specialized veterinary medicine and the profession as a whole."
Each year, the ACVS nominating committee proposes candidates for president-elect, as well as small and large animal regents, to the ACVS Board of Regents for approval. The approved slate is forwarded to the membership for a vote. The ACVS president-elect, president and chair of the Board of Regents serve one-year terms in each subsequent position.
After completing her doctorate of veterinary medicine at the University of Georgia in 1980, Fubini came to Cornell for a rotating large animal internship and surgical residency. Her clinical expertise is in large animal soft tissue procedures. Today, Fubini is professor of large animal surgery as well as senior associate dean for academic affairs. The ACVS has previously recognized her as one of their Honored Mentors, a program through which diplomates can donate money to honor the impact a mentor has had on their lives and career. As president, she will also collaborate with the organization's Board of Regents and the ACVS Foundation Board of Directors. Fubini has numerous publications, including a book — Farm Animal Surgery — written with Cornell's other honoree, Dr. Norm Ducharme.
The ACVS awarded Ducharme, the James Law Professor of Surgery emeritus, the ACVS Founders' Award for Career Achievement. This award recognizes a diplomate's contributions to specialized research, practice leadership, surgical skill and service to ACVS and the veterinary community.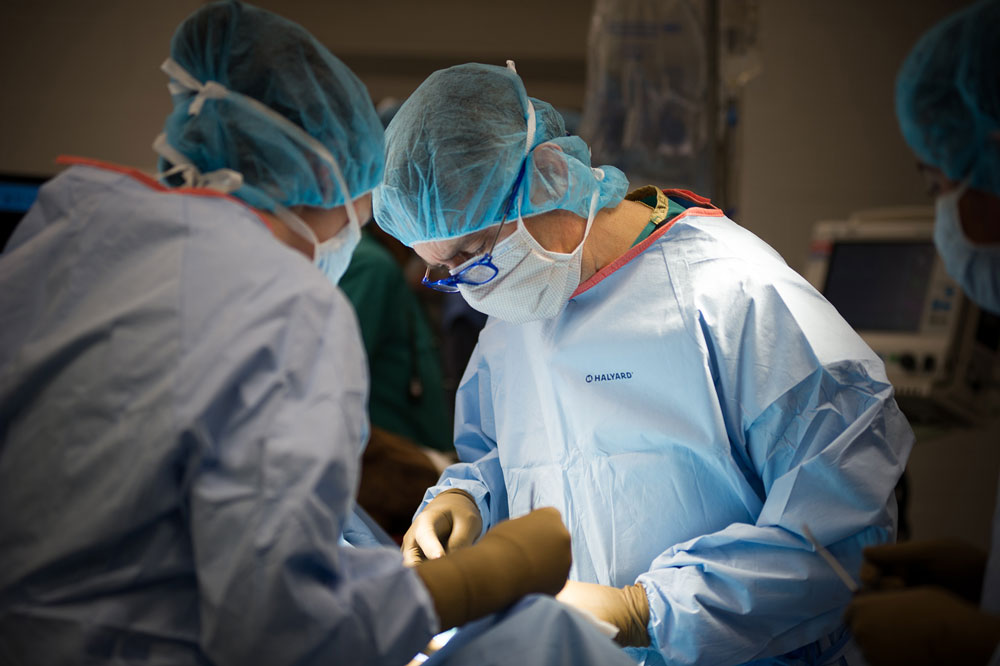 "I am so fortunate to have been in the terrific Cornell environment where everyone is free to add thoughtful suggestions, comments and criticisms to ultimately enhance any ideas and discovery," Ducharme said. "Combined with the support of the Cornell family, I have enjoyed rich collaborations with many talented ACVS diplomate colleagues, and am honored to be recognized by the organization in this way."
Ducharme's research team focused on the diagnosis and treatment of upper respiratory tract functions. His expertise is in equine sports medicine, with an emphasis on upper respiratory function during exercise and its influence on pulmonary hemodynamics. In addition to his long publication and service records, two notable surgical innovations for the field are the introduction of the laryngeal tie-forward and standing laryngoplasty surgical procedures. He served as medical director of the Cornell Equine and Nemo Farm Animal Hospitals, followed by chief medical officer and faculty clinician at Cornell Ruffian Equine Specialists, before his retirement from Cornell in 2021. Ducharme is also a past-president of the ACVS.
Written by Melanie Greaver Cordova