Skin doctor: Nat Geo's new star Joya Griffin, D.V.M. '06, loves making a difference
Thursday, December 16, 2021 - 9:27am
Joya Griffin, D.V.M. '06, was a first-year veterinary student at the College of Veterinary Medicine (CVM), when she realized dermatology was her destiny.
She'd brought her family's Lhasa Apso, Gizmo, to Ithaca to see if her professors could possibly help the dog's severe skin allergies. "She had terrible skin," Griffin said. "She was so itchy she would scratch her skin until it bled."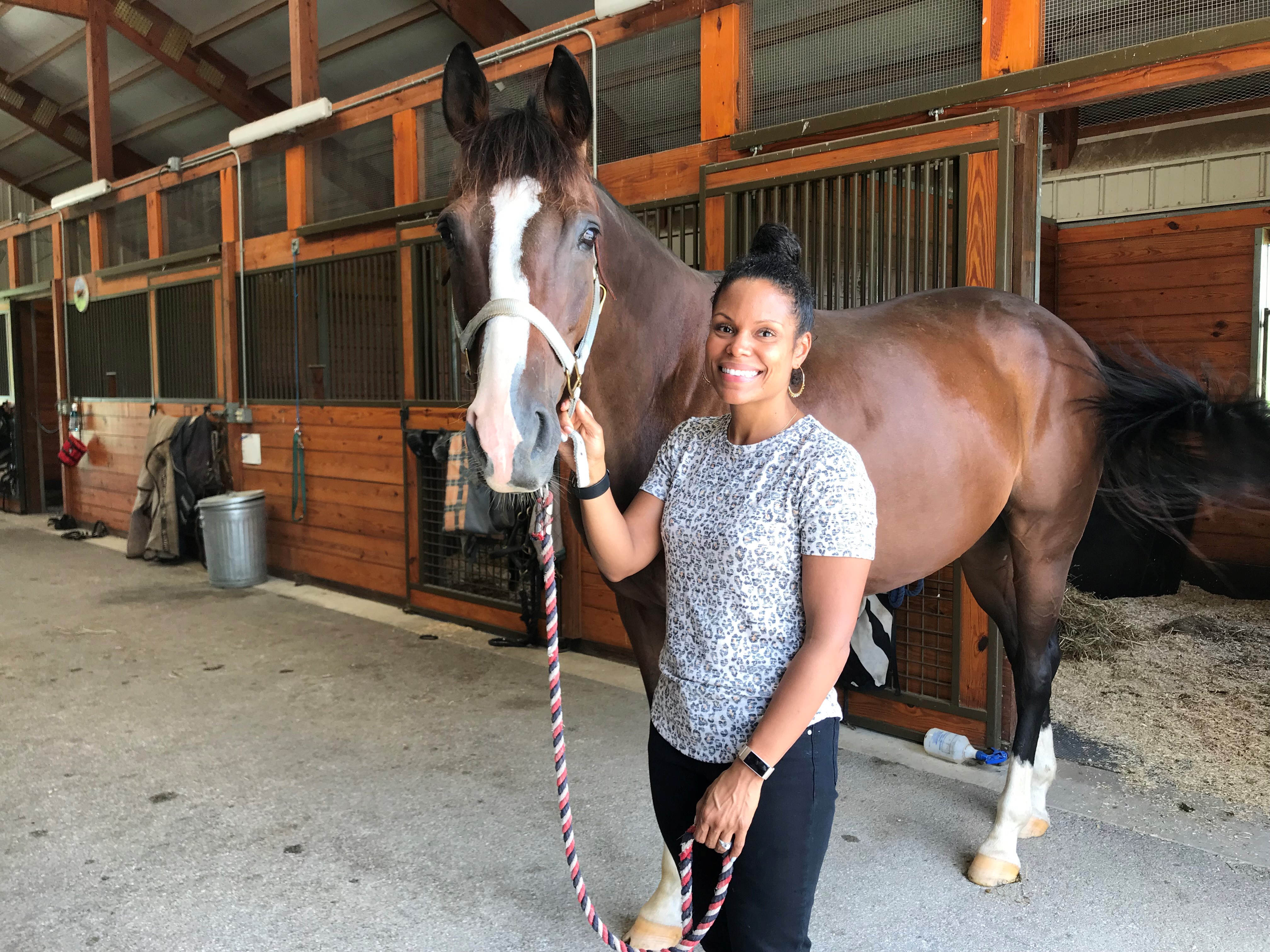 The dermatology service, headed by her mentors Dr. Danny Scott, the James Law Professor Emeritus of Dermatology, and Dr. William Miller, professor emeritus of medicine, behavior and dermatology, was able to dramatically improve Gizmo's skin.
"I just loved that transformation," Griffin said. "I mean, Gizmo was gross. She smelled, her quality of life was pretty poor. And to see how those dermatologists were able to make her a better, healthier, happier dog – that meant the world to me and my family. And that's when I was like, 'This makes a huge difference, and I want to do the same thing.'"
Extreme makeover
Griffin made her calling a full-time job, first at the Louisville, Kentucky, branch of the Animal Dermatology Clinic, and now as the star of the upcoming series on Nat Geo WILD, "Pop Goes the Vet with Dr. Joya," which premieres Jan. 1 at at 10/9c and will stream on Disney+ on Jan. 5. The show follows Griffin and her team as they treat dermatology patients with all kinds of skin-related afflictions.
Despite the long days, filming and being featured on a national television show turned out to be a lot of fun for Griffin and her team. "Everyone was really happy with the way it turned out — it's a really fun show," she said.
Griffin believed she was the veterinary version of the You Tube and television sensation "Dr. Pimple Popper" and got the opportunity to share the amazing work she did with a production company. "I told them about the pus-oozing skin, the smelly, disgusting ears, the flesh-eating tumors," Griffin said with a laugh. "I truly believed I was the person they needed for this show."
While such conditions might gross out many people, Griffin finds satisfaction in her calling. "I just love the transformation I can make in my patients' lives," she said. "I can make them so much more comfortable, and visually they often look so much better. It's a little bit like 'Extreme Makeover.'"
Her job also really allows her to get to know pet parents, she said. "Many of the things we treat are chronic, so we do end up building a lot of relationships," Griffin said. "We have clients whom we've been seeing for 11 years, and those relationships have been amazing. I love to get to know people and how they're doing."
Big Red benefits
Griffin has always been a people-person, a quality that shone through as a student at Cornell. While there, she and her friends re-energized the student group known as VOICE (Veterinarians as One Inclusive Community for Empowerment). Griffin served as president of the organization, helping to organize cultural food fairs and other community-building events. She is a member of Delta Sigma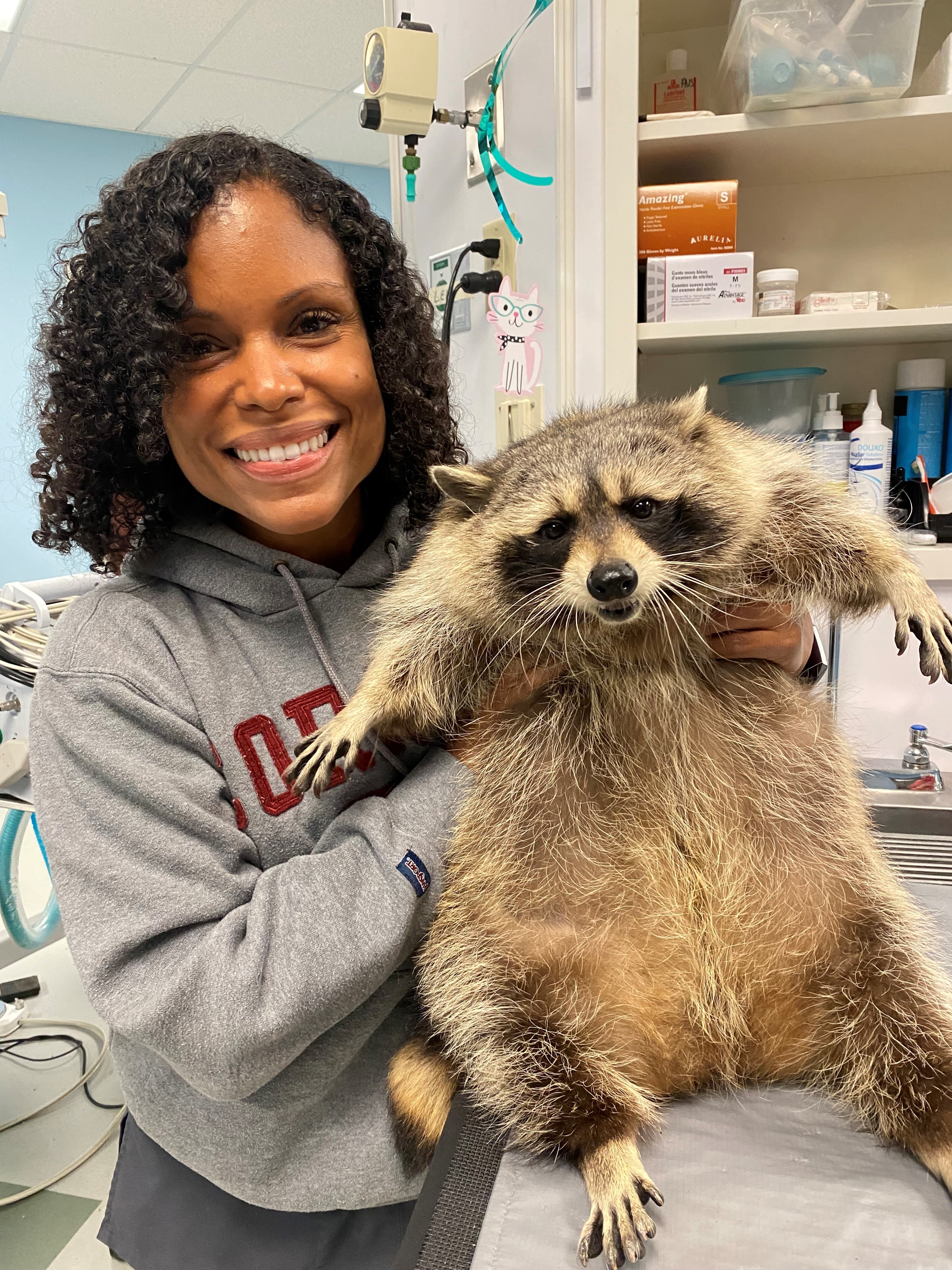 Theta and was active in the local Ithaca alumnae chapter, she also joined the local church. She also began running and racing while studying at Cornell, a passion that has stayed with her to the present day.
In Ithaca, Griffin said, the cold weather and geographic isolation actually helped her to lean in to deep friendships. "We really dug in to all the activities offered at the university, went to poetry slams, played games, had movie nights," says Griffin. "In a bigger city you don't necessarily put in the same amount of time with people."
In addition to the appeal of the case-based learning curriculum, Griffin says the welcoming approach helped set Cornell above her other options for veterinary college. "After visiting Cornell, Dr. [Jai] Sweet, [assistant dean of student services and admissions], called my dorm room to talk to me about what I was thinking," she says. "I felt like I was more than just a number."
With a successful career as a veterinary dermatologist and now a national television show to her name, Griffin has paved a path into a successful and satisfying career. Her advice, for those who aspire to similar journeys? "You should do what you love, but also think deeply about what it is that you love," she says. "Maybe consider something that's outside of the box."
Written by Lauren Cahoon Roberts
This story also appeared in the Cornell Chronicle.