Glass menagerie: Alumna's work with animals and the media pays off
Thursday, March 24, 2022 - 9:43am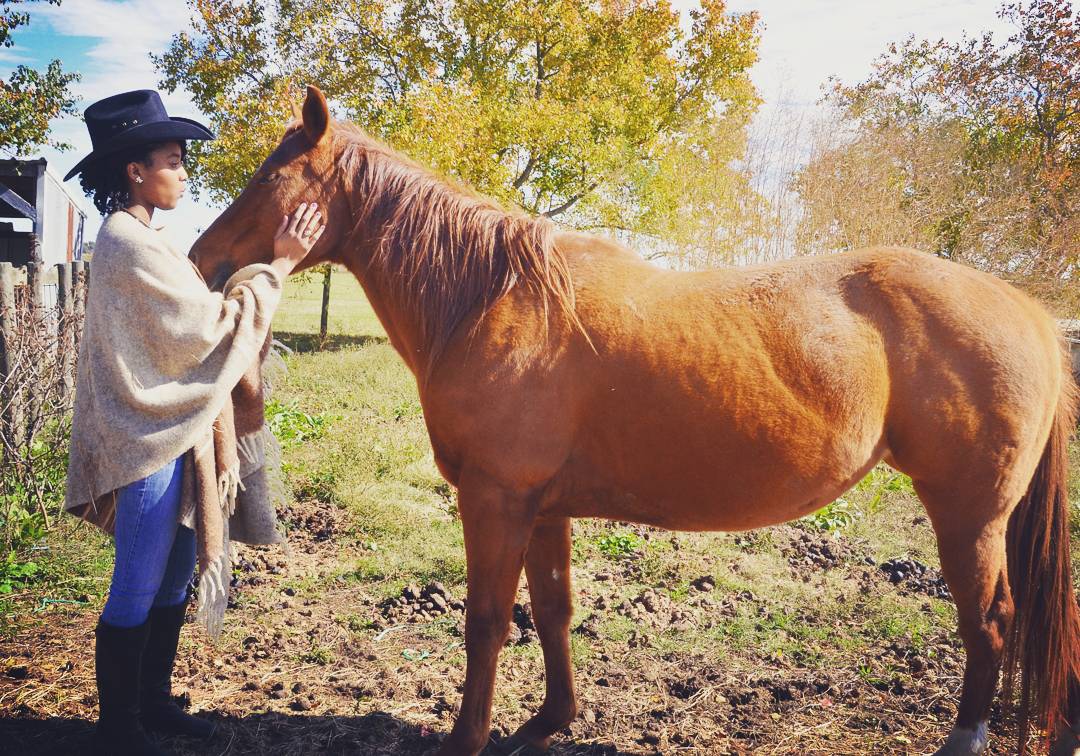 Aziza Glass, D.V.M. '15, is a veterinarian of many talents. Weaving eastern and western veterinary medicine approaches in her private practice, while also building a vibrant brand and media presence, has allowed Glass to craft a unique and rewarding career niche for herself.
"The best part of this profession is that teachable moment with people who are receptive to learning about how to take better care of their pet," says Glass. "There's a trust that's made between me and the pet parent — and it all benefits that pet."
Glass grew up watching nature documentaries and animal shows but didn't plan on becoming a veterinarian until she was in college. It was there, as an undergraduate studying agriculture and animal science at Prairie View A&M University in Texas, that she was inspired by older classmates who were applying to veterinary colleges to do the same.
Cornell was a difficult change for Glass, who was coming from an HBCU, or Historically Black College and University, to a college where her identity as Black woman made her a minority. "It's definitely a rigorous program, and it can feel like a very isolating place. Being Black on top of that adds a whole other layer," says Glass. "But, while I never received a lecture from a professor who looked like me, there were faculty in the Biomedical and Biological Sciences Program, like Dr. [Avery] August, Dr. [Margaret] Bynoe and Dr. [Hussni] Mohammed, who checked in on me and were very impactful."
Screen time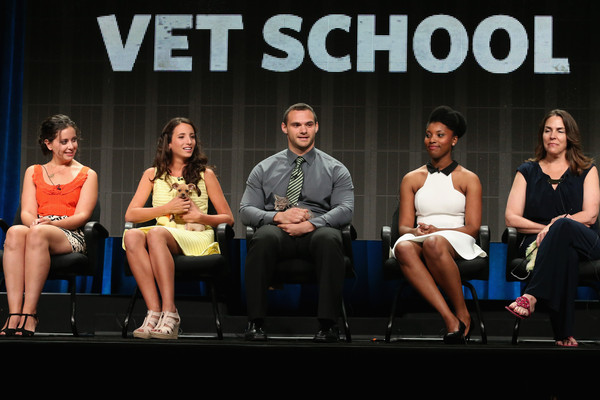 During her fourth year as a Cornell student, Glass and six of her fellow classmates were featured in the Nat Geo Wild television series, "Vet School." Despite the high stakes of a national television show, Glass felt at ease in front of an audience — she had spent her youth performing. As a singer, she spent her childhood singing in a gospel group, and later transitioned to classical music at the High School for the Performing and Visual Arts, joining a madrigal group and performing regularly. "Being in front of the camera was not a big transition for me," she says. "I was used to being on the stage.
The most rewarding outcome from the experience was how it inspired others. "After the show, I got so much feedback from people saying that their kids loved the show — people from my community," she says.
Glass was also told she had a talent for being on screen. She took this information to heart, investing the money she earned from Nat Geo Wild into developing her own brand and media content on YouTube. These efforts led to more media experience, including in television, podcasts and publications. This diligence has paid off — now, seven years later, Glass is a star on the new Disney XD and Hulu show, "Roman to the Rescue," in which she provides veterinary advice and care to shelter dogs that are looking for forever homes.
"All of that work I did allowed me to be more prepared when 'Roman to the Rescue' contacted me." Being a part of the show, has been a lot of fun, Glass says. "It was cool to be a part of the creative process, to be behind the scenes — and also to make sure that the veterinary medicine that was presented on the show was something I could be proud of."
Holistic healing
Glass opened her own private veterinary practice, Personal Touch Veterinary Clinic, in Houston, Texas,  in 2018. Currently a mobile practice, Glass makes house calls on her patients, and uses a broad array of techniques to treat animals, including holistic modalities such as acupuncture, food therapy and herbal medicine. "These methods are another tool in the toolbox," says Glass. "For many of my patients, these approaches work."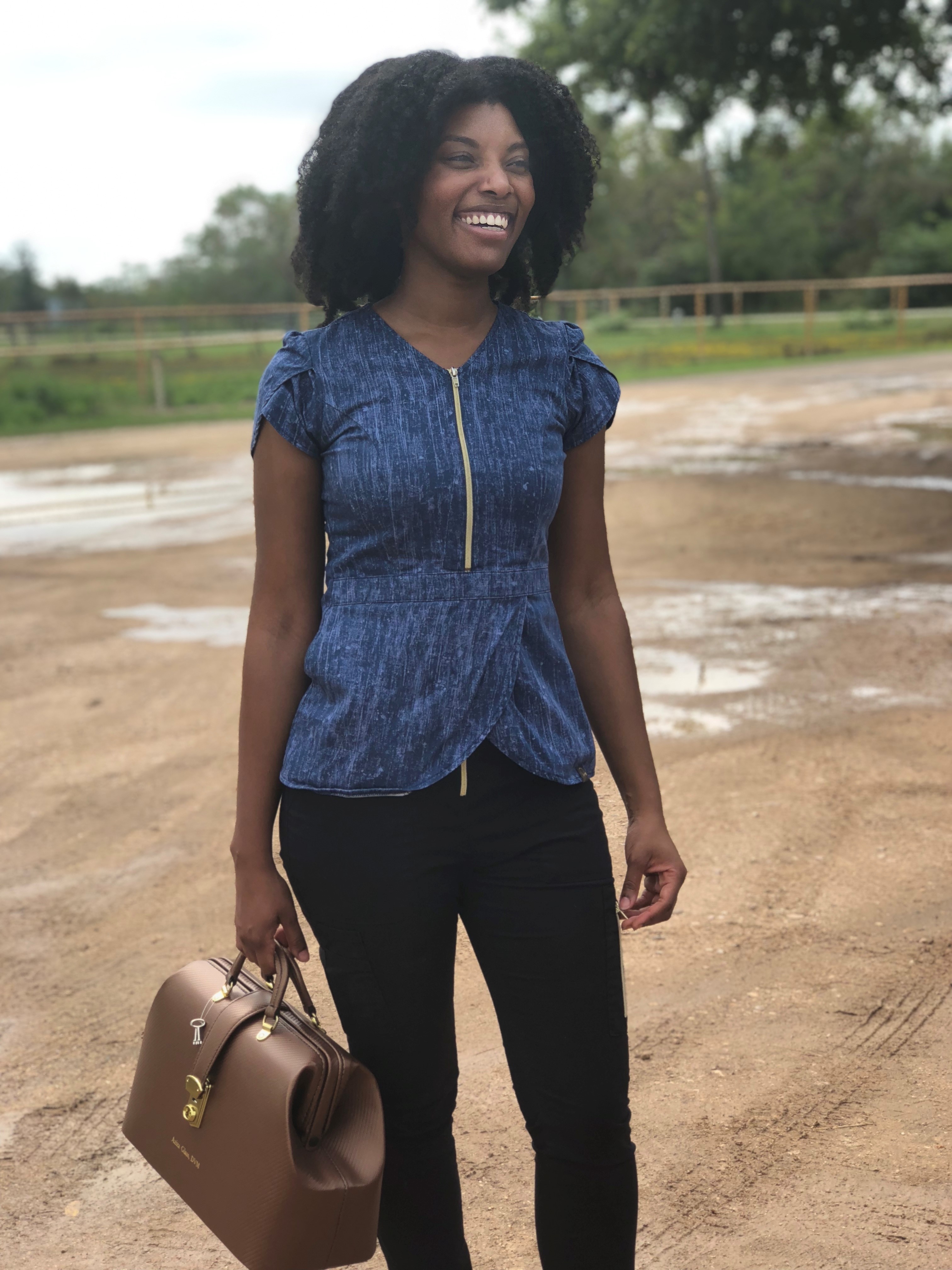 Glass applied acupuncture and other holistic treatments to a 16-year-old dog with fecal incontinence and arthritis that was so debilitating the dog could not walk. "I worked on her using these different modalities, to get her back to better health, and she lived for two and a half more years — and those years were amazing," Glass says. "The proof is in the pet parents who are happy. I would not be promoting these treatments if I didn't believe in them myself." Furthermore, as eastern medicine becomes more mainstream in human healthcare, pet owners are asking for those same treatments for their pets.
With her blend of eastern and western approaches, Glass' business is taking off. She is partnering with another veterinarian to expand her practice to a brick-and-mortar location this year.
Words into action
Now seven years into her veterinary career, Glass has advice for those following in her footsteps. "It is imperative for recent graduates to find a couple of mentors who have been in the game for a while," she says. "We don't talk enough about mentorship for young veterinarians. You are going to make mistakes. Nobody is going to handle everything perfectly all the time, and mentors will be there to help guide you through that." Whether it's to consult on cases, negotiate contracts, or making sure you are getting sufficient rest, Glass says this provides crucial support to young veterinarians' mental health and well- being.
This advice is true for everyone, Glass says, but particularly for people of color. "There are already layers of issues that come with that, and it's important to have somebody who won't be dismissive about your thoughts and feelings."
This touches on a key issue that she sees affecting the veterinary profession today — diversity, equity and inclusion (DEI). "What's going to make veterinary medicine relevant in the years to come is by taking DEI seriously," says Glass.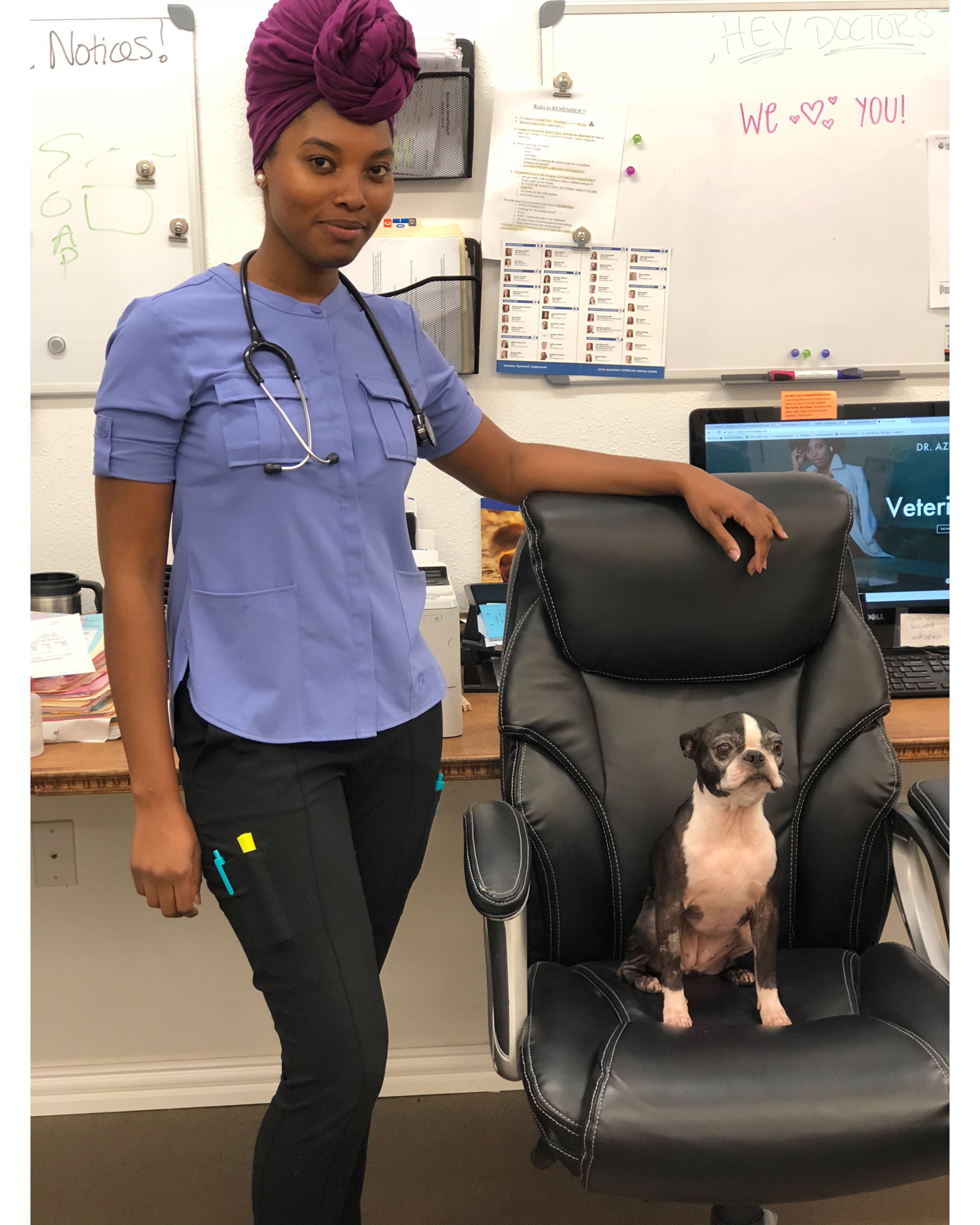 Pet ownership is changing, she explains, noting that the demographics of people who can afford pets and contribute to their care is becoming increasingly diversified. To adapt to this changing market, Glass says veterinarians and veterinary practices need to be more approachable to new clients and to attract diverse clinicians that can interface easily with the communities these practices serve.
To begin this important work, Glass says that efforts have to start early, college or even high school — the time when many students first take an interest in veterinary medicine. Efforts must also be sustained during veterinary college and during the first several years into their careers. "It's a crucial period right after they graduate, where they navigate how to apply the things they've learned in the real world. It's a whole lot messier," she says.
The efforts will take time and dedication, but Glass notes they are crucial for the profession to thrive in the future.
"Diversity, equity and inclusion is not a placeholder, it's not a well-worded social media post or a formal resolution," she says. "It's about actually putting new policies in place that turn words into action."
Written by Lauren Cahoon Roberts