Dance Collective show champions community creativity
Friday, May 6, 2022 - 10:14am
As the lights in the Hangar Theatre dimmed, the performers shone at the Cornell Veterinary Dance Collective Spring 2022 Showcase. Aptly named "The Revival," the April 23 event marked the group's first return since the coronavirus pandemic stoppered such performances two years ago.
The Dance Collective is a non-audition-based dance group open to individuals of any level and style, primarily comprised of members of the College of Veterinary Medicine community. "We serve as a creative outlet for individuals who would like a fun and casual way to express themselves through movement and to meet others with similar interests during our open classes," said Elsbeth Kane, M.P.H. '21, D.V.M. '23. Kane and fellow veterinary students Peyton Cole, D.V.M. '23, and Abigail DeJohn, D.V.M. '23, are the Dance Collective's co-officers for the academic year. Since its creation in 2011, the group has offered performance and choreography opportunities to participants, typically culminating in an annual springtime showcase.
For "The Revival," a program of 40 dancers performed routines designed by 10 choreographers, each highlighting unique skills and dance styles. Considering the two-year gap since their last showcase, the officers were delighted to see over 250 people in the audience, raising $1,900 for the group to use toward dance flooring and costuming. "We were blown away when we saw most of the Hangar Theatre full of family, friends, colleagues and professors," Kane said.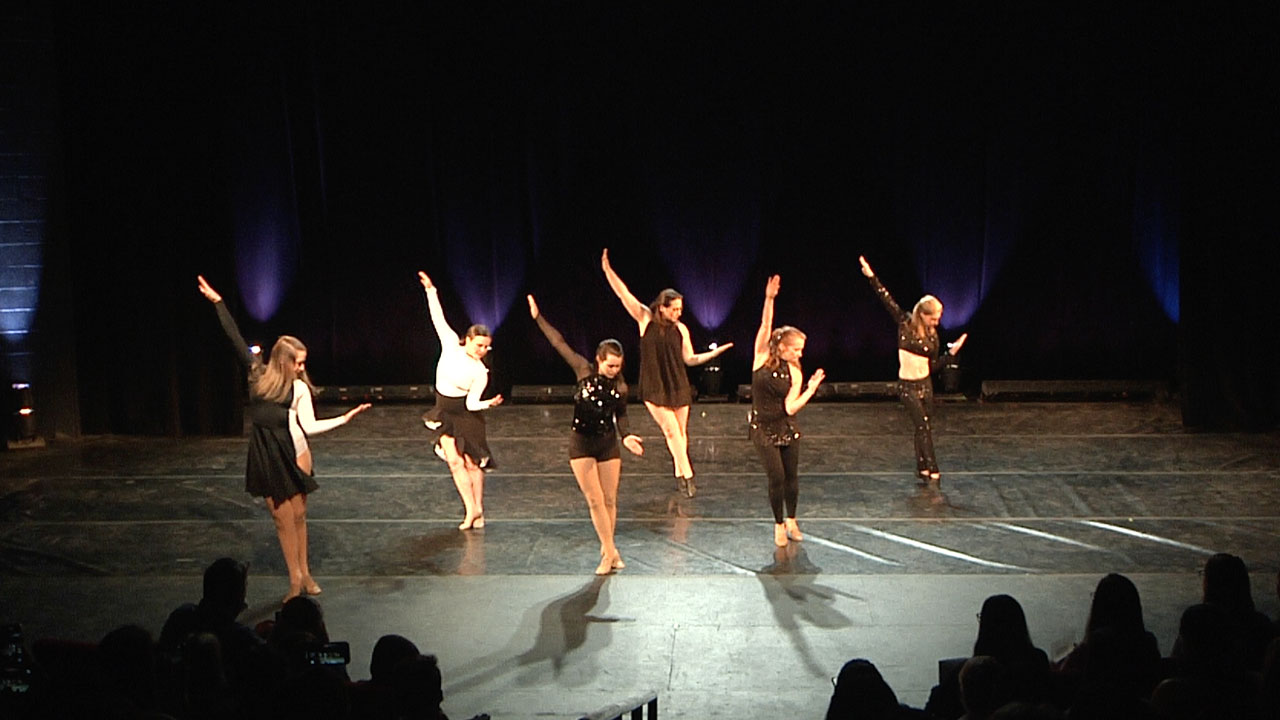 Former officers of the Dance Collective, and even one of its founders, Katherine Vissio, D.V.M. '15, attended to show their support. "I love that it's expanded to include not just students, but faculty, residents and others in the community," Vissio said. "Everyone has these different roles in 'regular' life, but we've carved out this space for a shared experience of dance that ties us all together."
Dr. Carolyn McDaniel, professor of practice and foundation course leader, and Dr. Jamie Morrisey, clinical professor and section chief of exotics, emceed the showcase.
"Right from the start, the Dance Collective was designed to be inclusive and a creative outlet for students immersed in a heavy academic program," said McDaniel, who recalled one of the group's founders, Katherine Bibi, D.V.M. '15, coming to her with the idea in 2011. "For a decade, students have shown that they can balance their academic lives with a demanding rehearsal schedule. In fact, it is my view that engaging their creative sides actually enhances students' ability to focus and excel in their academic work."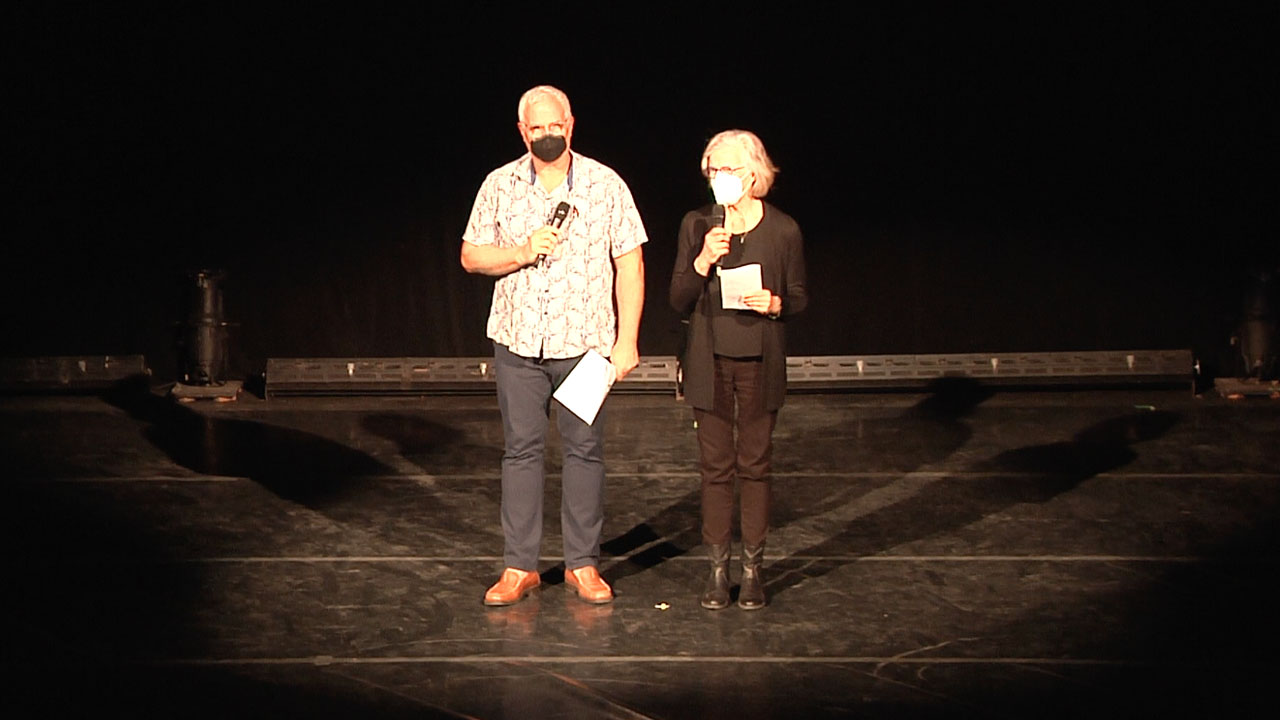 Morrisey agrees, noting that it helps build resilience by allowing participants to use their minds and bodies in other ways than studying. "The Dance Collective and other extracurricular activities are really important in building well-rounded, open-minded professionals," he said. "It's a great chance to work with classmates, other students, staff and faculty outside the classroom, and allows us to form the bonds that provide support throughout the rigors of veterinary school."
Indeed, Kane has found value in non-academic interest groups like the Dance Collective. "A career in veterinary medicine is demanding, and the habits of self-care that we practice now, in school, will be long-lasting," she said. "Our organization provides a non-competitive, supportive community for students where people's sense of belonging is detached from performance standards, grades or academic expectations."
The Dance Collective took a collaborative approach to organizing "The Revival." In addition to the work of the co-officers and participants, Amber Davis, D.V.M. '25, assisted with marketing, and Reiss Gidner, D.V.M. '25, served as stage manager.
"Dance Collective is a family and we look out for one another, so with a commitment to wellness and a commitment to inclusion, we were able to put a show together despite it all," Kane said, adding that everyone was happy to see the beloved tradition come back to life. "Art has a unique way of bringing people together and I've been so fortunate to be part of this group."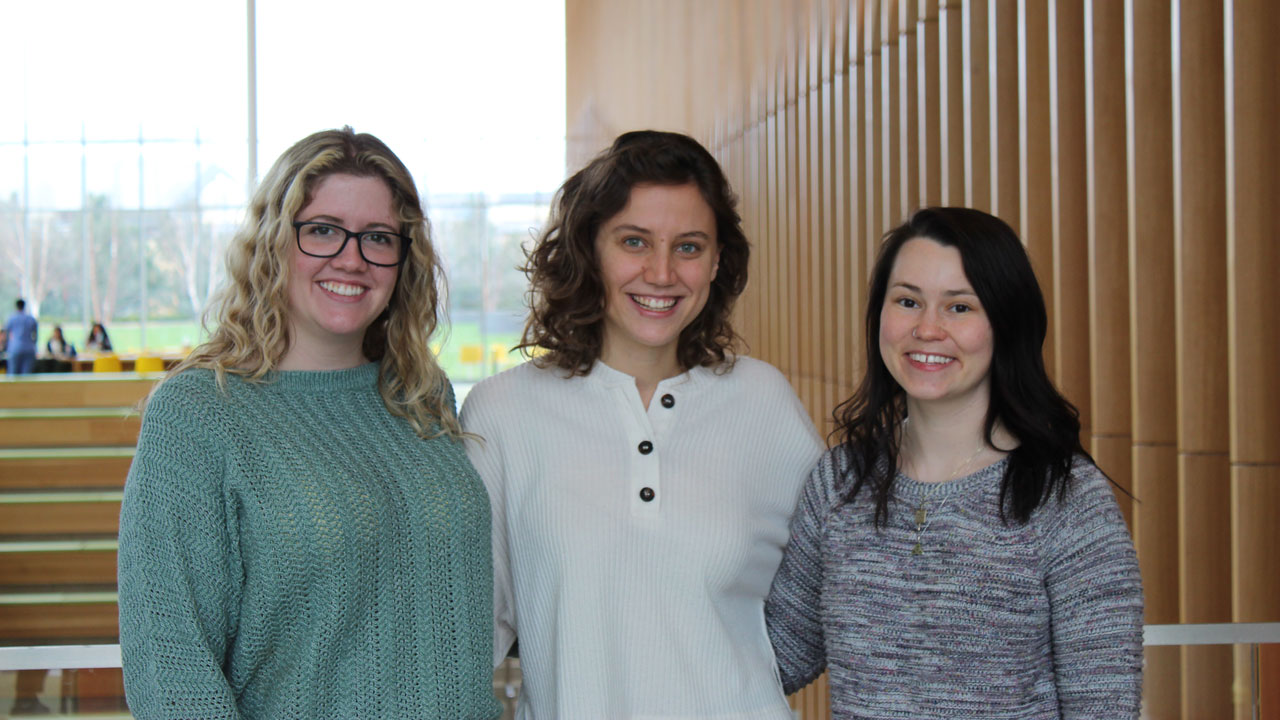 Written by Melanie Greaver Cordova