College celebrates fifteenth year of the New York State Veterinary Conference
Thursday, October 27, 2022 - 3:47pm
On October 7-9, the Cornell University College of Veterinary Medicine (CVM) held its first large hybrid event: the 2022 New York State Veterinary Conference. Co-hosted annually by CVM and the New York State Veterinary Medical Society (NYSVMS), the fifteenth year for this event was a noteworthy one. "Hosting continuing education lectures online and onsite simultaneously, while livestreaming those same lectures to an interactive virtual audience is no easy feat," said Nahla Minges, event manager with the Educational Support Services department, "but after almost a year of preparing and organizing, our team is happy to report that the event was a huge success."  Over 1,200 people registered to attend the event onsite, online, and/or on-demand.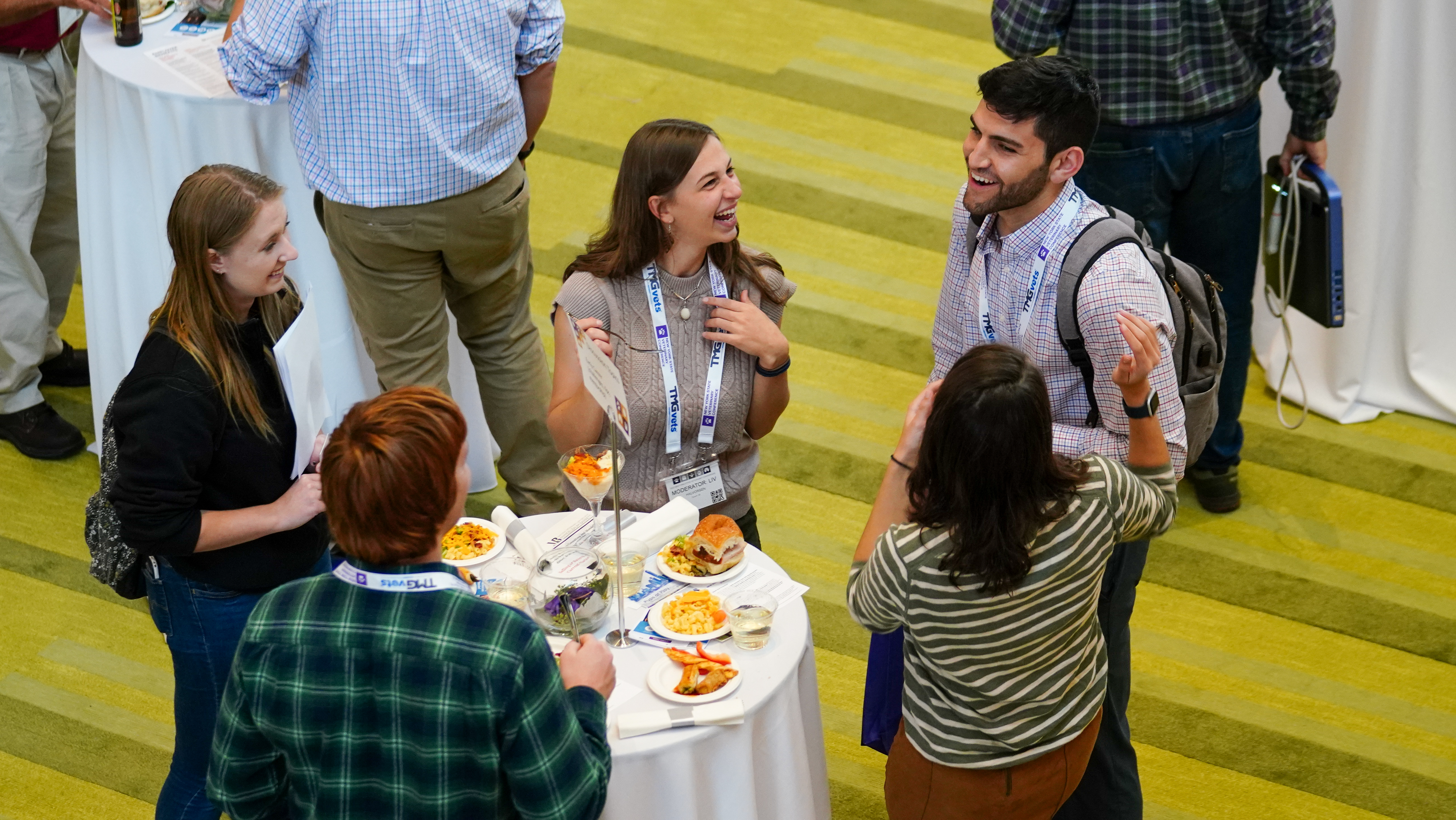 While about half of the attendees took advantage of the virtual attendance option, onsite attendees were welcomed back, for the first time since 2019, by over 50 exhibitors, onsite tours, laboratories, masterclasses and catered meals throughout the weekend. The planning team received many positive comments from attendees, including one who said, "I liked that there were enough sessions offered during the conference to complete most or all CE credits needed. The schedule was organized, the topics were varied, and it was easy to get scanned in and join each session."  They went on to add that "all the speakers were great and were very passionate about their topics."  The attendee appreciated that the hybrid nature of the conference allowed flexibility with schedules so attendees could experience every session, and that the location had abundant parking and proximity to restaurants and hotels. "This was my first attendance at this conference and I think I'll continue to complete my credits through this conference. I had a great experience."
Next year's event, the 2023 New York State Veterinary Conference, is already in the preliminary planning phases.
Conference stats
116 sessions were held on-site and online, three on-site laboratories, and 108 sessions offered on-demand
53 speakers total, of which 36 presented on-site at CVM
Three labs ran during the conference:

SynDaver General Abdominal Surgical Skills 
RECOVER Veterinary CPR Certification: Basic and Advanced Life Support
Dental Radiography for Veterinary Technicians