M.P.H. team to lead produce prescription grant program in upstate New York
Wednesday, November 2, 2022 - 9:00am
Fruits and vegetables are important parts of a healthy diet, but access to fresh produce is not a given for people with lower incomes. The Food as Medicine South Central NY project under the leadership of the nonprofit Rural Health Network (RHN) and Cornell Cooperative Extension Tompkins County (CCETC) recently received a $500,000 grant from the U.S. Department of Agriculture (USDA) to back its work addressing this issue. Cornell University's Master of Public Health (M.P.H.) Program, which has played a key role in developing local produce prescription programs, will serve as a monitoring evaluation lead for the grant. "This is a really amazing opportunity for us to pool our collective strengths, to learn and share, and to reach and serve a lot more people," said Dr. Gen Meredith, associate director of the M.P.H. program.
Meredith is excited to watch seeds planted some five years ago coming to fruition. "I remember meeting with Lara Parrilla '99 (CCETC's nutrition and community development issue leader at the time), one student, and one partner, talking about piloting this project," she said. "It's just amazing to me to fast forward and see these partnerships and the services that are going to be delivered. And our students and graduates are a core part of it. We developed the Cornell M.P.H. program to help advance the pillars of health equity and environmental sustainability through community engagement, and I think this project really demonstrates that."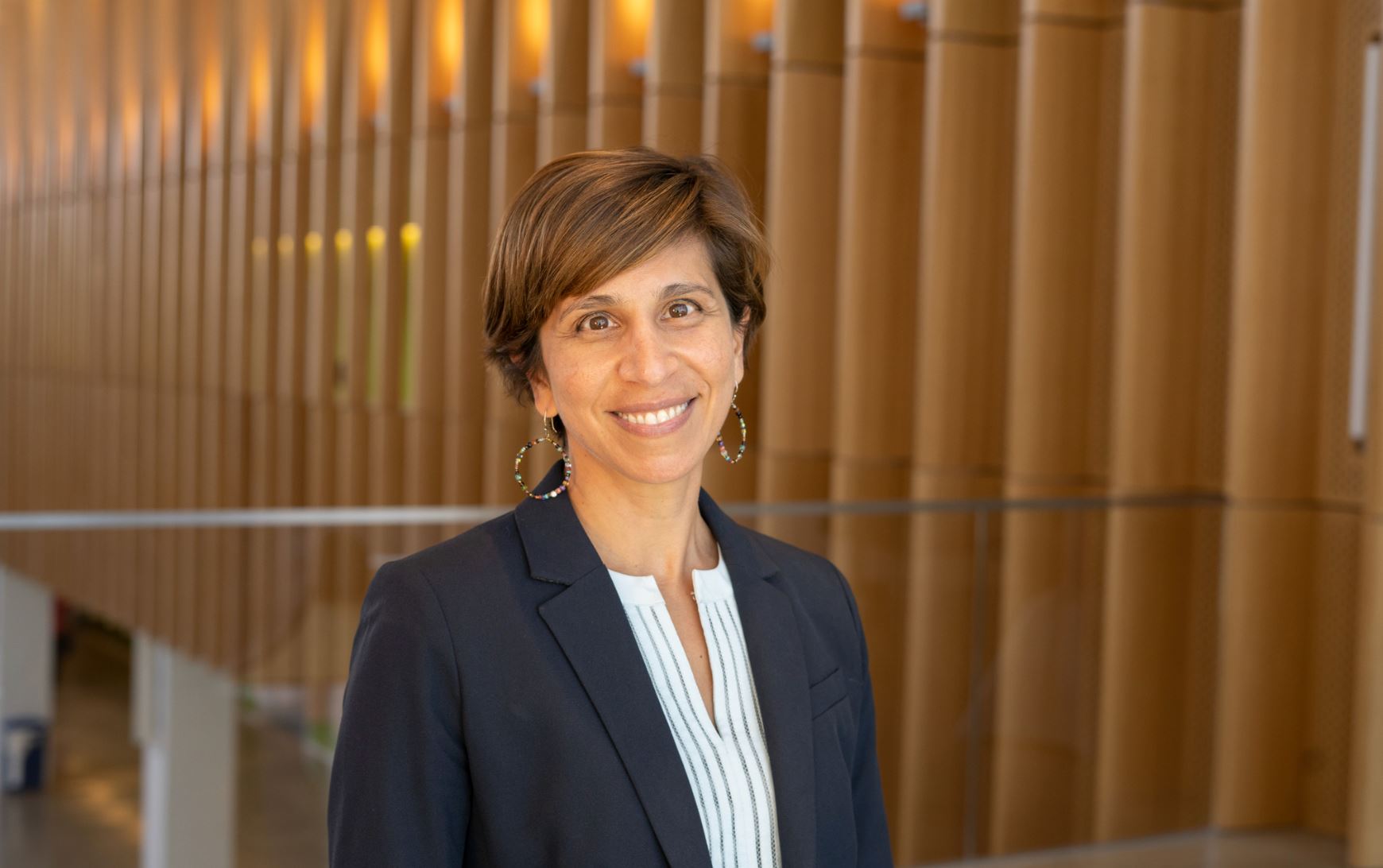 Challenges
Over the next three years, Food as Medicine will build on existing produce prescription programs, strengthening efforts of local community-based organizations, healthcare institutions, local farms and food retailers in a four-county area. Feeding America, a nationwide nonprofit network of food banks, estimated that up to 14 percent of households in the target region (Broome, Delaware, Tioga, and Tompkins counties) experienced food insecurity in 2020. "We have these compounding needs in our region," Meredith explained. "Individuals are living with hypertension or diabetes and working hard to follow recommendations by their physicians, including to eat five servings of fruits and vegetables per day, but they face challenges accessing quality, nutrient-rich, fresh food."
Barriers to access include the time and cost required to travel to sometimes far-away grocery stores; the difficulty of transporting a week's worth of groceries home on public transportation or on foot; reliance on items available at food pantries and other support programs; lack of time; and unfamiliarity with preparing fresh produce, especially local varieties. "Maybe younger people grew up in a household where there wasn't a lot of cooking, or people just don't have reliable kitchen appliances," said Aly Trombitas, M.P.H. '21, a graduate of Cornell's public health program who now oversees parts of the grant project as Cooperative Extension's nutrition director for Tompkins County. "Or take parents on limited incomes who can't afford to waste food, so if the kids are a little iffy on fresh fruits and vegetables, they may not buy them."
Food solutions
At the same time, the region boasts a wealth of small farms. Food as Medicine aims to bridge the gap. "Produce prescription programs have gained a lot of momentum in the last couple of years," Trombitas said. "What I like about this one is that it focuses on getting people access to local produce, so it has an agricultural and regional development aspect to it as well." Participating physicians help recruit eligible individuals – typically trying to manage diet-related chronic disease – who receive boxes of seasonal, locally procured fresh fruits and vegetables or use vouchers at farmers markets, farm stands, and grocery stores.
Complementary cooking classes and group or one-on-one sessions with a health coach (in Tompkins County developed in partnership with Cornell's M.P.H. program) help participants integrate their purchases into their everyday lives. "Many of us don't know all that can be done with great fall crops like rutabaga or cabbage," Meredith said. "So part of the educational intervention is sharing recipe ideas, tools, and tricks on how to use the vegetables you're getting." Trombitas noted that during in-person classes participants also shared experiences among themselves and encouraged each other. "It's been nice to be able to create some sort of camaraderie through the education," she said.
Evaluations of past programs have shown an increased consumption of fruits and vegetables and improved health outcomes – such as lower blood pressure, A1C levels (used to diagnose and monitor diabetes), and body mass index – among participants. Thanks to the latest funding from the Gus Schumacher Nutrition Incentive Program (GusNIP) Produce Prescription Program, administered by the USDA National Institute of Food and Agriculture, Food as Medicine hopes to bring these benefits to 825 participants over two seasons – continuously broadening the impact of a program that started as small pilot projects only a few years ago. In Tompkins County, Cornell M.P.H. students helped design the first local produce prescription program in 2018 as part of their coursework, working with eight people with diabetes. It grew substantially through several successful iterations, supported, in part, by more than 15 M.P.H. students from four cohorts. This past growing season the Tompkins organizers officially joined forces with the Rural Health Network's existing program, which began in 2017, to form Food as Medicine South Central NY. 
From the classroom to the community
As monitoring evaluation lead for the project, Cornell's M.P.H. program will support continuous quality improvement in meeting goals while also offering practice grounds for students. "Our M.P.H. program strives to bring real life community projects into the classroom to help students develop their skills in crafting project and extension plans, writing grants, monitoring and improving processes, and supporting effective public health communication," Meredith explained. Maria Arnot, M.P.H. '21, for example, received required Applied Practice Experience credits for interning with CCETC while she was a graduate student and created a program evaluation process and report for Food as Medicine. "Participating in such projects is important because it gives public health students a glimpse into how community organizations can work together to support community health through partnerships and innovation," said Arnot, currently a dental and nutrition specialist for Head Start with Opportunities for Otsego as well as CCETC's program assistant for Food as Medicine. "The holistic approach to the program is something I regularly consider now in my own work."
Health for all
In the long run, Food as Medicine's organizers hope it will grow to become a seamless part of the regional healthcare fabric. (Current partners include Cayuga Health, Community Health Workers, Lourdes Ascension Health, and United Health Workers.) "The grant gives Rural Health Network time to demonstrate to Medicaid-managed care organizations and other healthcare payers that prescription produce programs save money and improve health outcomes," said Parrilla, now community and academic partnership manager for Cayuga Health Partners, Cornell's M.P.H. program, and Cornell's Center for Health Equity. "RHN is in a good position to help shift the funding model away from grants to a more sustainable one integrated into healthcare services. It's great to see that Food as Medicine will be able to meet a growing demand from both consumers and healthcare providers to remove barriers to accessing fresh produce, bringing us one step closer to ensuring that everyone has the chance to be as healthy as possible."
Written by Olivia Hall