For the greater good: Externship fund established for Garth Cummings, D.V.M. '11
Wednesday, November 9, 2022 - 10:00am
Many remarkable people pass through the halls of Cornell's veterinary college. And while each graduate is a star, there are some that seem to burn more brightly. Garth Cummings, D.V.M. '11, was one such alumnus. An adventurer, activist and advocate for sound animal agriculture, Cummings' life was one of big dreams and distant travels. His untimely passing due to a work-related accident in 2018 was a profound loss for those who knew him and has sparked the founding of the Garth Cummings, D.V.M. '11, and Sons Externship, a fund that honors the memory and values of this remarkable young dairy veterinarian.
"We wanted to support someone like Garth, who's working to learn, to make things better and who collaborates with others," said Curt Cummings, Garth's father, who established the fund with his wife Kathleen. She added that they want the fund to support "[a student project that] if Garth heard about it, he'd want to be there, too, working with them and discovering new things."
Driven to make a difference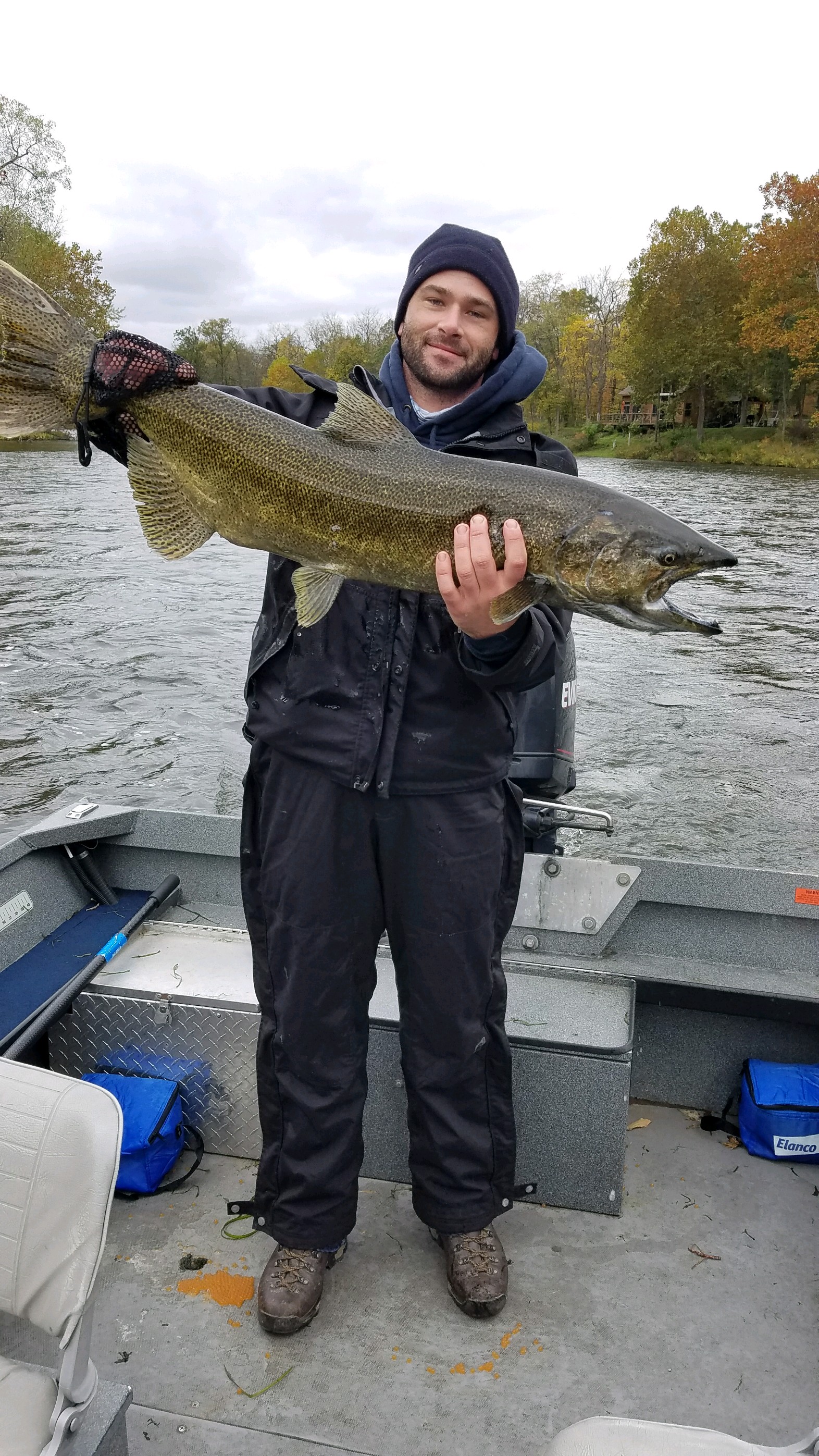 Garth Cummings' inquisitive nature guided him from the very beginning. He spent his junior year of high school studying abroad in Mexico on a Rotary scholarship. It was there that he first learned to speak Spanish and spent much of that time backpacking from village to village. After high school, he attended McGill University in Quebec, Canada, to study English literature. In his application letter to Cornell, Cummings wrote, "I enjoyed reading poems and novels, but the longer I sat on the fifth floor of the McClennan library, the more I felt eleventh-century troubadours and their notion of courtly love didn't matter to me, much less to the rest of the world."
His drive to make a difference in the world led him to the University of Vermont, where he took classes in animal production with a hope to someday become a dairy veterinarian. After his first shift working in the school dairy, he had found his calling. "By the end, I was covered in manure, iodine and sweat, but I had a feeling of accomplishment: I helped produce milk for cheese, coffee creamer and breakfast cereal," he wrote. "Being a food animal veterinarian would allow me to apply a scientific understanding of animals to make a practical contribution to farms and food production."
During his undergraduate studies, Cummings also fit in a cross-country bike ride with this best friend, Pete Beaulieu, to raise money to buy chickens for families in Nicaragua. "As time would tell, once Garth had put his mind to something, it was going to be completed," said Beaulieu. "No matter how audacious, no matter the time or energy required, no matter the miles one would need to travel." Among his other world travels, Cummings biked around Europe and sailed the Mediterranean. On all his travels, he picked up new friends and added to his multivarious skills, which included knitting and knife-throwing, to name a few.
Seeking meaning and mischief
Cummings chose to attend Cornell for veterinary college. "I think he felt in his heart that if he was going to go to vet school, he was going to go to Cornell," says Curt Cummings, "because it was the vet school of honor and respect."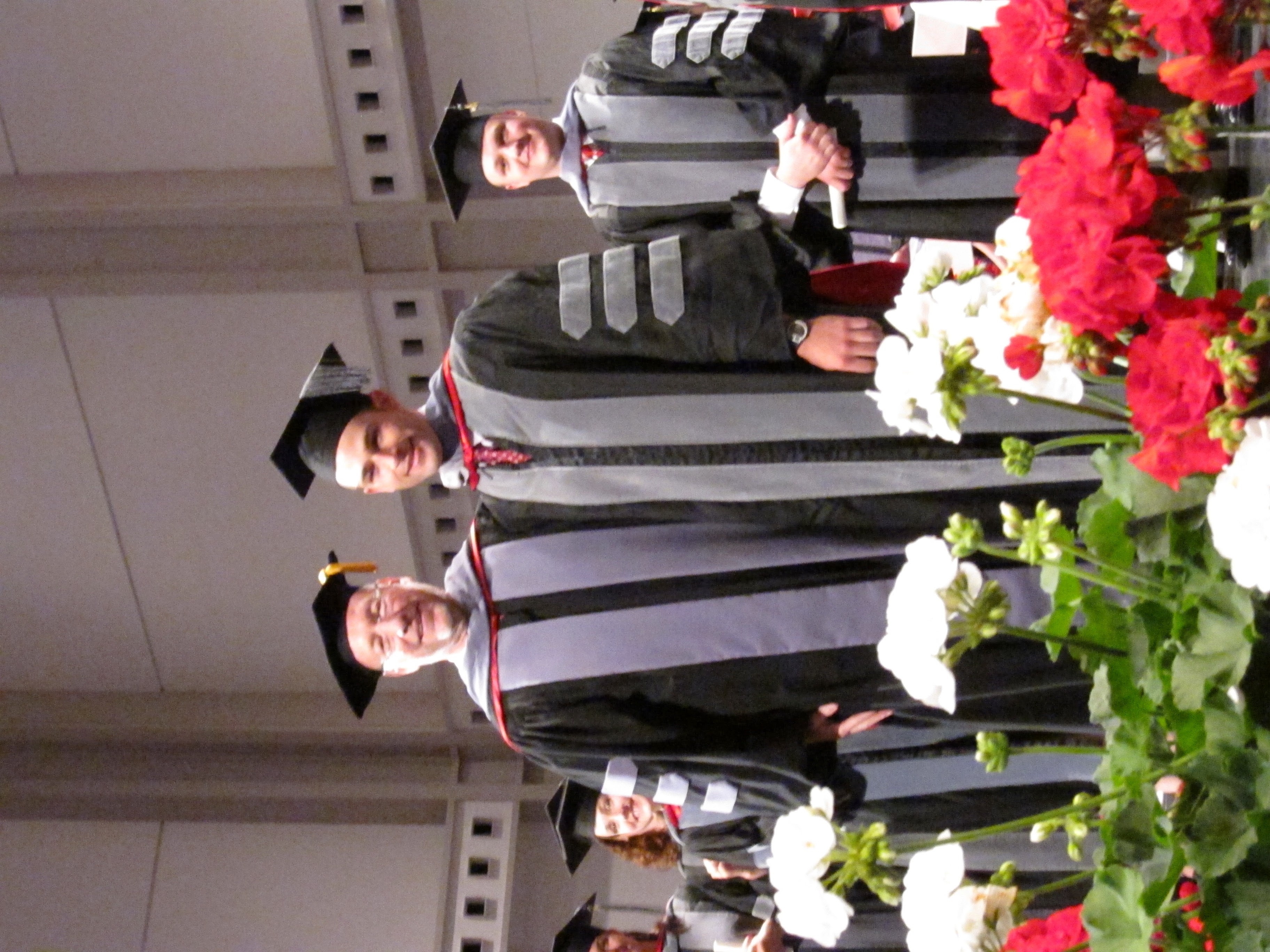 At Cornell, those same unique qualities would make Cummings stand out to his classmates. "He impressed me right away with his intellect, his interest in cutting to what was authentic in a person and what was meaningful in conversation. Then, at the next turn, he could be absolutely ridiculous, mischievous and an incorrigible goofball," says Rebecca Bean, D.V.M. '11. "Even back then, Garth's motivation to pursue veterinary medicine intrigued me, as it was rooted in the idea that agriculture serves humanity, and creating food serves a greater good."
Chris Frye, D.V.M.'11, assistant clinical professor and section chief of Sports Medicine and Rehabilitation, was Cummings' roommate and friend throughout veterinary school and remembers his unorthodox personality. "He was quiet and observant, but he was also always game for something fun amidst the pressure of veterinary school," says Frye. "He saw all the stress people went through focusing on their grades, and he just wanted to buck all that."
Cummings and Frye would do so in various ways, some more mischievous than others — brewing coffee loudly and serving cookies during Dr. Marnie Fitzmaurice's four-hour long lecture, dressing up like lumberjacks, and writing long, comical letters to their various professors. "He was a lot of fun to make mischief with — but he also had this odd ability to know the little things that would make someone feel better, and he'd do it."
And while he was known for his good-natured irreverence, Cummings took certain areas of his veterinary education very seriously. "He loved dairy science medicine and was a very good student when it came to that," says Frye. "He really knew the stuff he loved."
A skilled veterinarian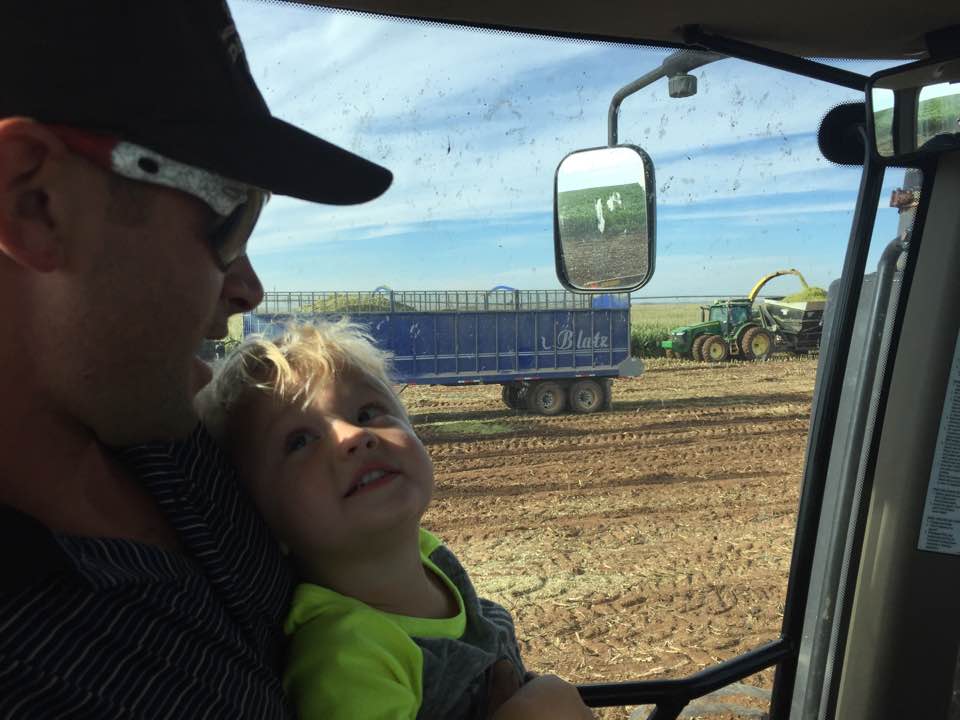 Cummings would graduate from Cornell to pursue that notion. He took a job working as a dairy veterinarian in Texas, where he collaborated with Mexican workers who ran the dairy farm. Later, he moved to Michigan where he and his wife raised their young sons, Atticus and Ansel, "who were the light in Garth's eyes," says Kathleen Cummings. At work, Cummings oversaw around 20,000 head of cattle, working closely with the Latino employees who ran the dairy. "Thanks to his knowledge of Spanish, Garth could really talk with them and gain their respect and trust, and he was able to be a more effective veterinarian as a result," says Curt Cummings. "He always made sure the employees were treated justly and always gaining skills, while also ensuring they adhered to the highest animal welfare standards."
That close connection with Latino employees made him a "huge asset on dairies," Bean says. "I don't know any other dairy veterinarian who was as skilled as he was in that way."
Cummings and Bean continued their friendship after veterinary college, often talking about clinical cases and life on the phone in their trucks between calls. "I'd talk to him almost every day," says Bean. "He was giving of his time and his knowledge, and I could always feel him rooting for me, pushing me and helping me be better."
Grief and gratitude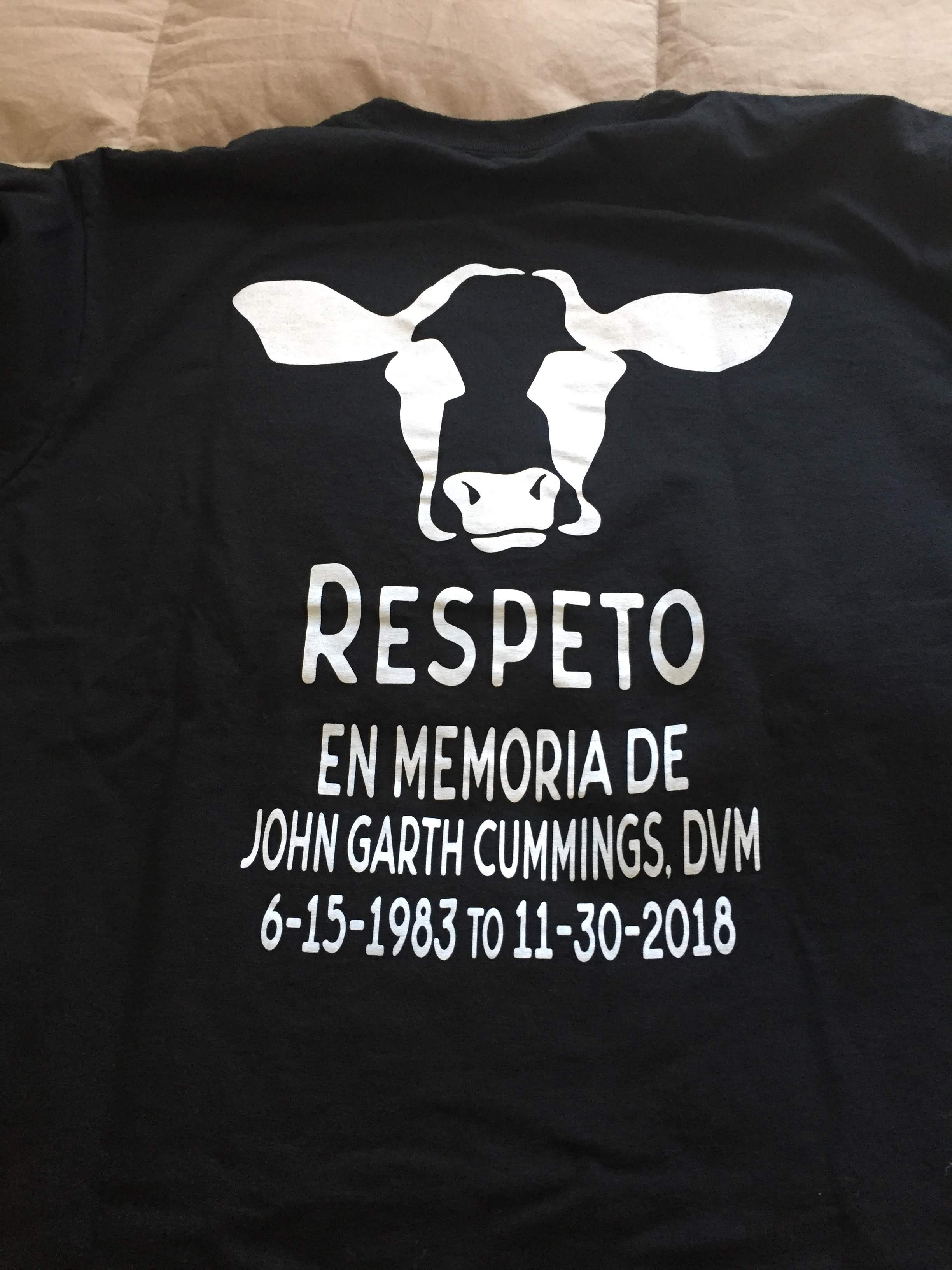 Cummings' sudden and tragic passing was shocking to all and spurred an overwhelming outpouring of grief and gratitude. In the days after his death, Curt and Kathleen agreed to hold a wake after Bean mentioned that it would be important for people to say goodbye. They did not expect what happened next; a group of the Latino workers from the dairies organized an honor guard to stand beside his casket for the entire time, taking shifts throughout. People came to pay their respects from all over — South America, Europe, Canada — a group of Amish dairy farmers rented a bus to travel to the funeral home. "Almost all of them had stories about Garth," says Kathleen Cummings. "It was a great source of pride for us to know how much he had touched others."
Since his passing, creating the Garth Cummings, D.V.M. '11, and Sons Externship has been a way for Curt and Kathleen Cummings to keep their son's memory alive. "We had great pride that he attended Cornell, and we want to pass this on to kids like Garth, so that they realize what a wonderful opportunity they have by being at Cornell," says Kathleen Cummings. "We want to help them make themselves better, and thereby go on to help others — the way Garth would have done."
For those looking to make a donation to the Garth Cummings, D.V.M. '11, and Sons Externship, they can make a donation online. For checks, other kinds of gift, or questions about the fund, please reach out to Alison Rose Smith, Director of Development.
Written by Lauren Cahoon Roberts