Appreciation event honors individuals for outstanding performance and service
Monday, November 28, 2022 - 9:18am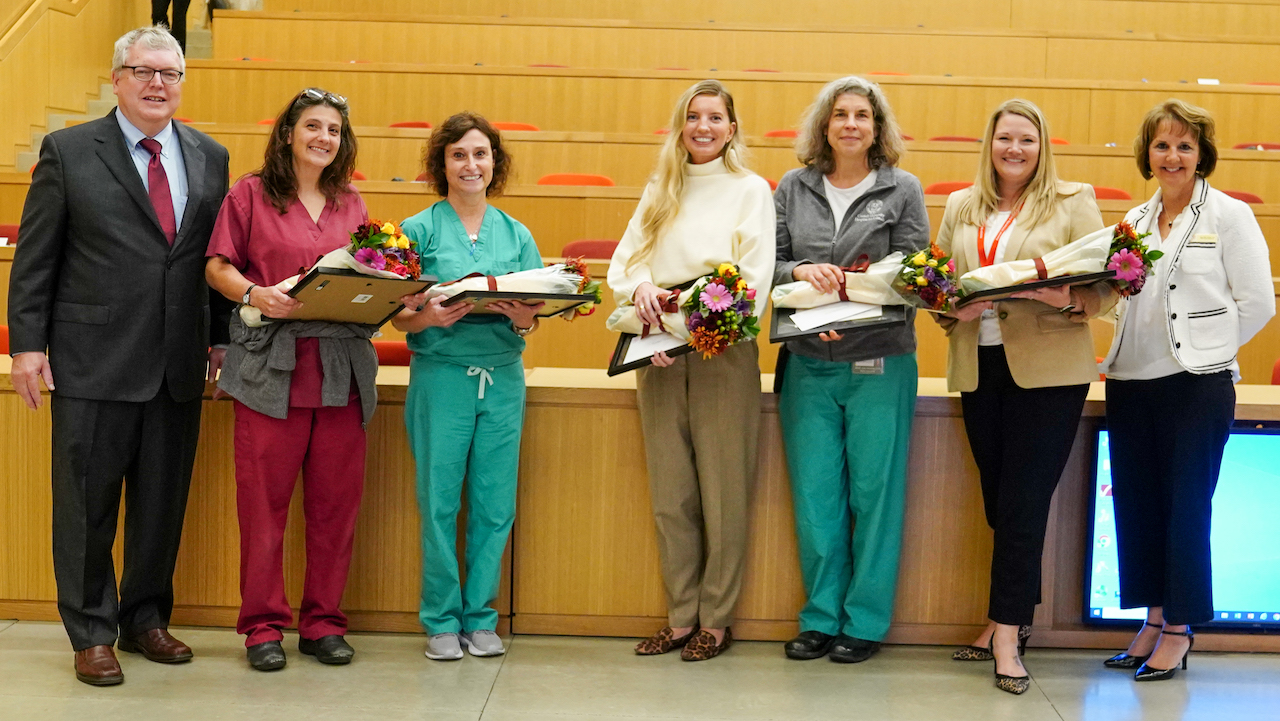 The Cornell College of Veterinary Medicine (CVM) community gathered in person and online to celebrate the service and outstanding work of numerous employees Oct. 26. The 2022 CVM Staff Appreciation Event recognized individuals with milestone years of service, the winner of the Dr. Baum Award for Compassion and the winners of the Dionne Henderson Award for Staff Excellence.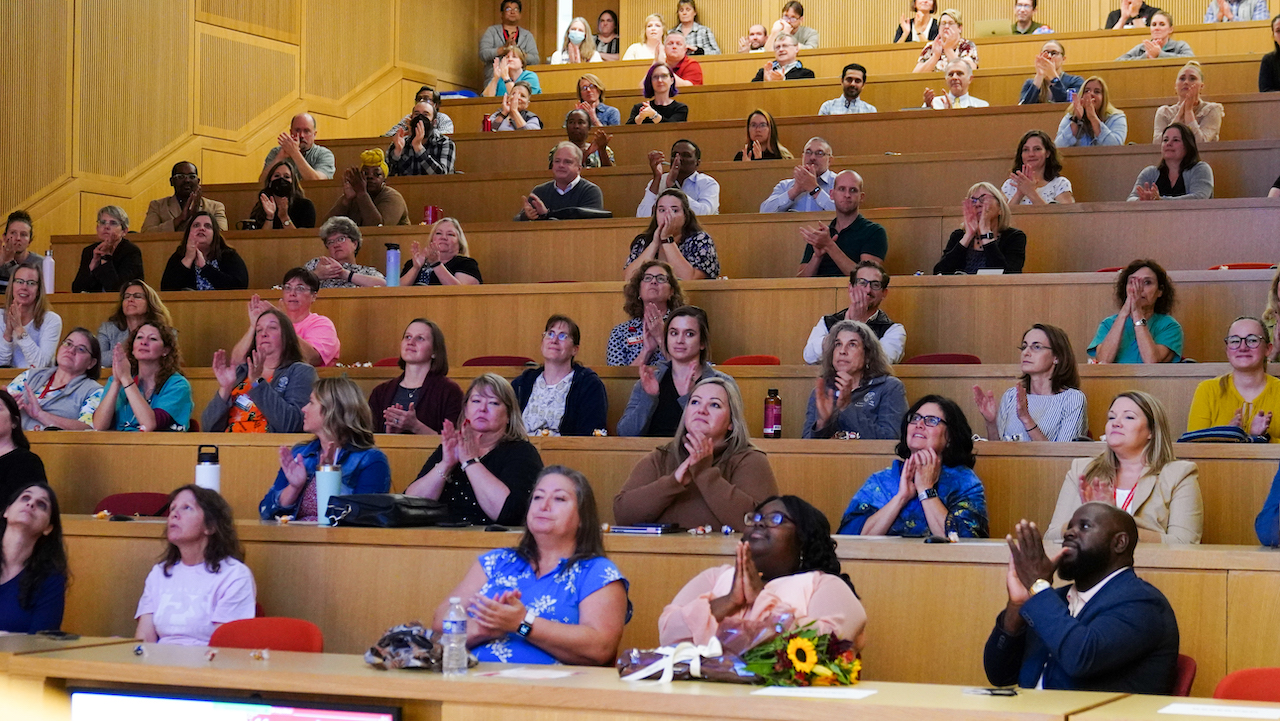 Mary Beth Jordan, assistant dean and director of human resources, opened the event, followed by Lorin D. Warnick, D.V.M., Ph.D. '94, the Austin O. Hooey Dean of Veterinary Medicine. Both congratulated the honorees.
"Our college is made a better place because of your dedication and excellence," said Jordan. "Thank you all for the effort you've put in to make this a vibrant community of talented people."
The event recognized community members with 20, 25, 30 and 40 years of service to the college. Dr. Meg Thompson, associate dean for hospital operations and director of the Cornell University Hospital for Animals (CUHA), then introduced the winner of the Dr. Baum Award for Compassion: Alice Van Demark, licensed veterinary technician and team leader with the Janet L. Swanson Wildlife Hospital. Established by hospital clients Chris and Mariesa Hughes in 2019, this award honors an individual at CUHA who exhibits exemplary compassion in their everyday work.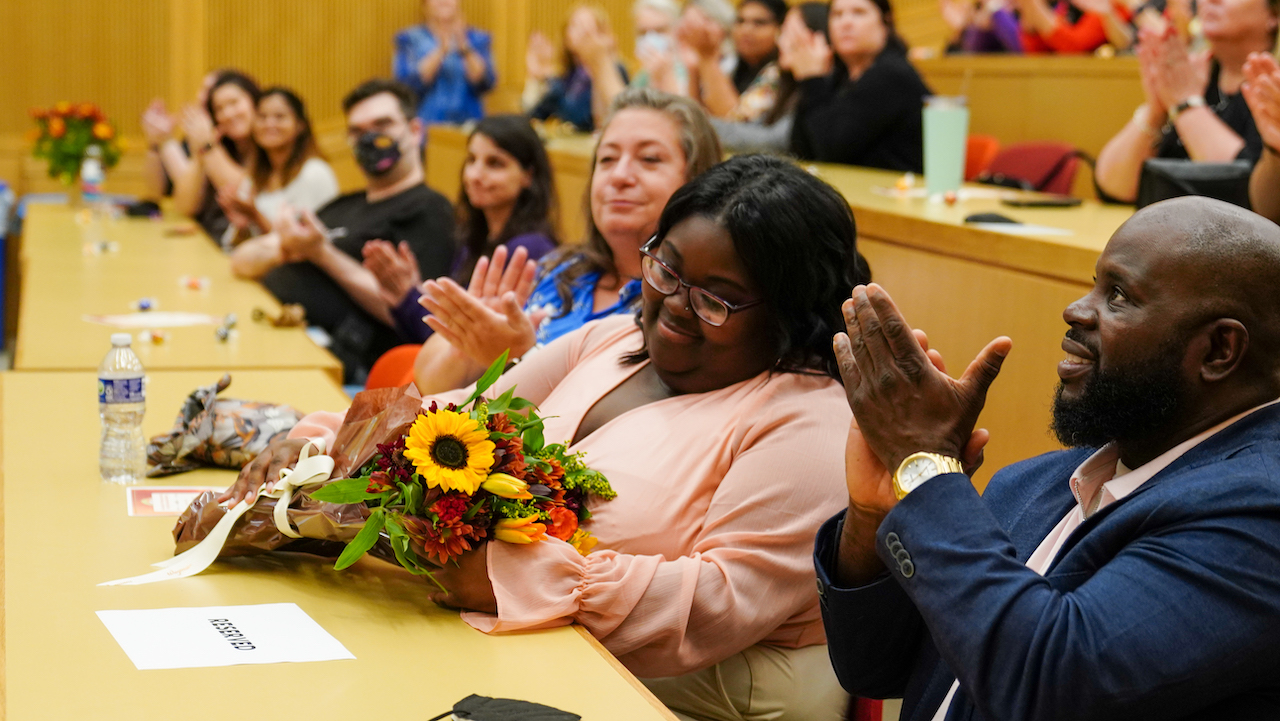 Van Demark had the notable distinction of winning "the Triple Crown," said Jordan, for marking her 20 years of service and winning both the Baum and Henderson Awards all in one year.
Honoring employee excellence
The Dionne Henderson Award for Employee Excellence was awarded to five community members this year. First established in 2018, this award recognizes individuals who consistently demonstrate the same kindness, collaborative and compassionate nature, dedication to community and professional excellence as its namesake Dionne Henderson. Awardees make an enduring, positive impact within the college community and embody the college's Core Values. The award is a joint endeavor between the CVM Office of Human Resources and the CVM Staff Council.
This year's winners were Christine Berry, licensed veterinary technician with the Small Animal Community Practice; Tessa Brown, executive administrator to the dean; Pati Kirch, teaching support specialist in the Department of Clinical Sciences; Heather Muniz, assistant to the chair of the Department of Biomedical Sciences; and Alice Van Demark, licensed veterinary technician and team lead at the Janet L. Swanson Wildlife Hospital.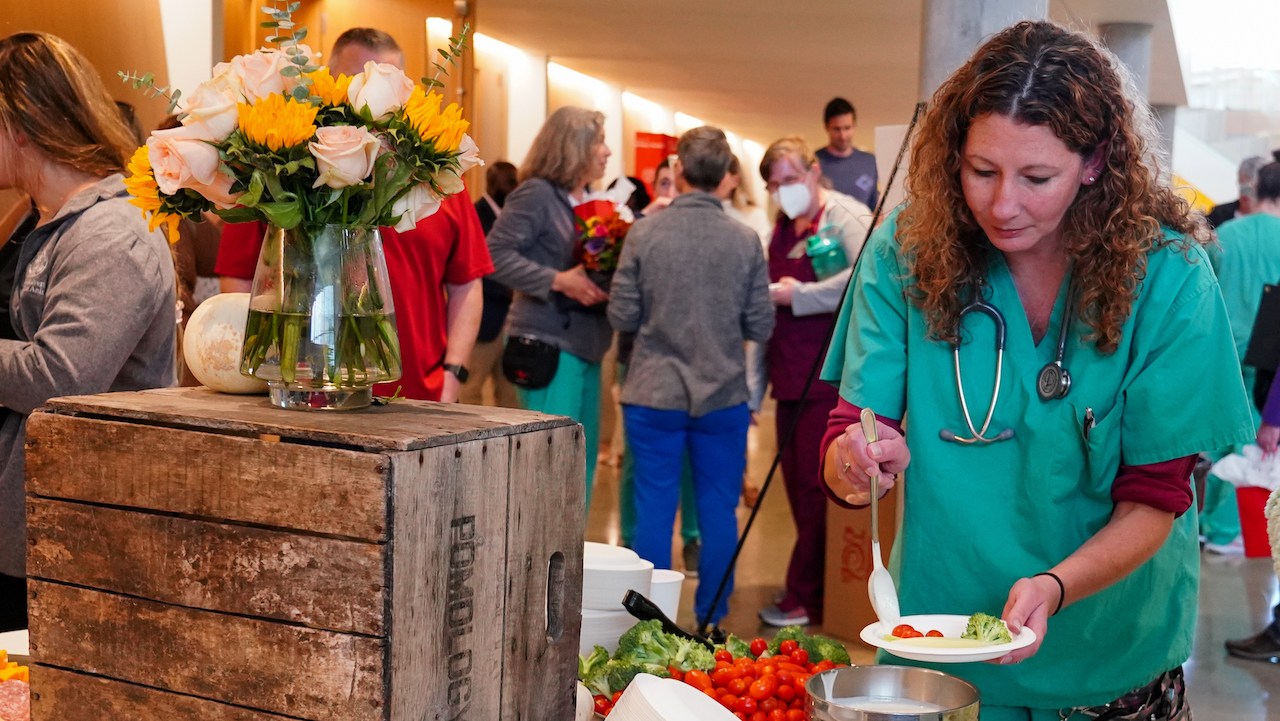 The honorees were noted for helping create a welcoming and inclusive climate for all, where everyone feels accepted and respected. "[Christine Berry] is kind and patient with everyone, from clients to colleagues, and always demonstrates compassion, empathy and respect. Chris is a role model for everyone — staff, students and faculty," wrote Berry's nominators.
Each winner also exemplified the CVM Core Values of excellence, collaboration, compassion, equity, stewardship, innovation, respect and communication. "[Heather Muniz] is a perfect example of what an ambassador of CVM should be," her nominators wrote.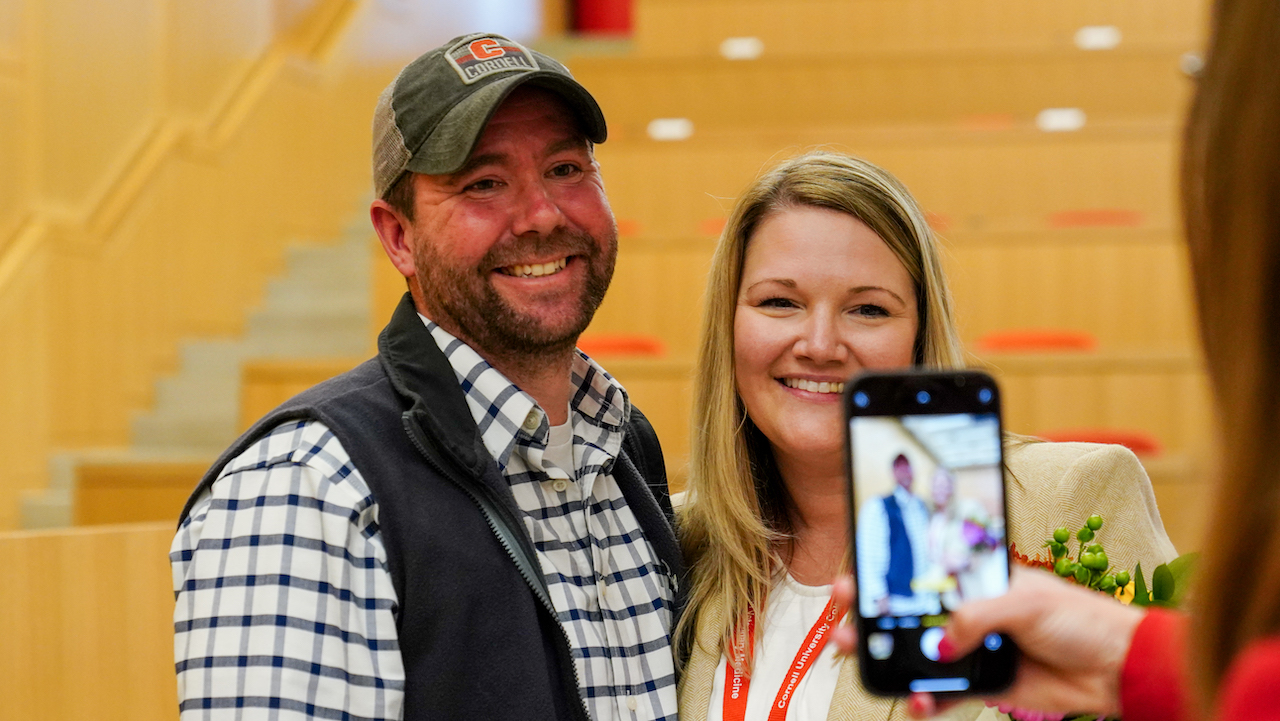 After presenting the awards, both Warnick and Jordan congratulated the year's winners and invited attendees to a reception in Takoda's Run Atrium following the event.
"Every year, it's an honor to present this award in memory of Dionne, who consistently demonstrated a high level of commitment and dedication to the mission of the college," Jordan said. "Congratulations to all of our honorees today."
Written by Melanie Greaver Cordova