Thirteen-year-old cockapoo thrives after treatment for bladder cancer
Monday, December 12, 2022 - 9:50am
Bella, a 13-year-old small white cockapoo, has seen her family through some difficult times. Bella originally joined the family when their daughter was struggling with depression, and she was there when her owners' son died in 2015.
"She's our therapy pet," says Donna Hunn, who owns a flower store in Avon, New York. "She's been my constant companion and has been there for me and our family. All the grandchildren love her. Whenever there's a funeral consultation [about flowers for a service], she'll go out and lay at the loved ones' feet. She just seems to know and sense. She's been a great comfort to a lot of people."
Hence, it was devastating when the family learned that Bella had urothelial cancer — the most common type of urinary cancer in dogs — a couple of years ago. Hunn says she noticed that Bella was straining to urinate and also had blood in her urine. Their local veterinarian treated her for a urinary tract infection; when that was ineffective, Bella had an ultrasound done. The test showed that a tumor was blocking 90% of an area at the base of her bladder.
"Right away we got her on the waiting list to get into Cornell," says Hunn.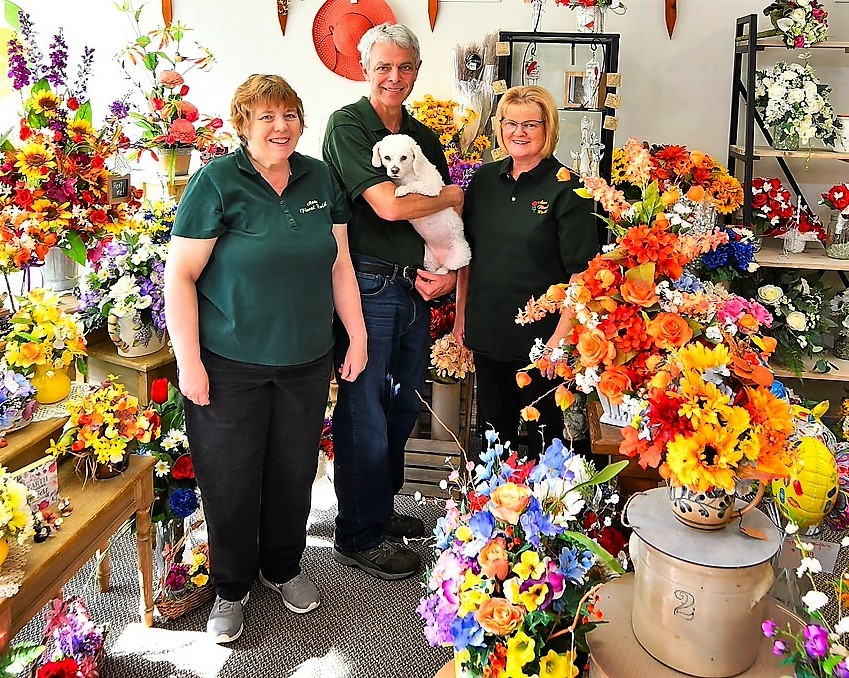 In early 2021, the oncology team at Cornell University Hospital for Animals (CUHA) started Bella on an injectable chemotherapy protocol, but she experienced side effects. She didn't respond well to the next treatment either. Finally, she was switched to an oral chemotherapy agent and has been doing well.
"I had no idea that they could do what they can do for dogs," says Hunn. "It's been really amazing. They've been very precise in her treatment. We always say the care she gets at Cornell is better than some humans get. The reports are so detailed, and they take such careful consideration when making decisions and focus a lot on quality of life."
The costs associated with frequent visits and imaging tests, as well as long-term cancer management, however, can pose a significant financial burden for families. Hunn says her family and her employees have made sacrifices so Bella can get top-notch care.
Fortunately, the financial burden was eased when Hunn learned about, applied for, and received financial help from The Petco Love and Blue Buffalo Pet Cancer Treatment Support Fund. The two companies partnered with Cornell in 2016 to help subsidize cancer therapies for owners who otherwise could not afford them. Since then, the foundation has contributed $650,000 to Cornell, enabling around 250 families to pursue treatment for their pets.
"Having access to the Blue Buffalo grant has assisted Bella's family in continuing to monitor her disease and keep making adjustments as needed along the way," says Corene Bruhns, D.V.M.'21, a medical oncology resident at CUHA. "She has not only tolerated therapy well but continues to thrive and meet her therapy goals exceptionally well for her diagnosis over a year after starting treatment, says Bruhns. "I think it's a great program."
Hunn says these days Bella is back to "doing her dog things" and enjoying her life with her family. "Her primary care doctor says she's defied the odds, especially because she's over 13. She calls her an Energizer Battery."
Written by Christina Frank
Photos provided