Multiple faculty granted named professorships
Tuesday, March 28, 2023 - 10:05am
In recognition of their outstanding scholarship and service, multiple members of the College of Veterinary Medicine (CVM) faculty have been granted named professorships at the November 2022 and February 2023 Cornell Board of Trustees meetings.
Dr. Timothy Hackett, newly named the Alexander de Lahunta Chair of the Department of Clinical Sciences
Hackett's work as a professor of emergency and critical care is informed by research on envenomation and antivenom production. His clinical research interests have also centered on trauma, toxicology, and gastrointestinal and cardiopulmonary disease. Hackett joined CVM in 2021.
Dr. Eric Ledbetter, newly named the James Law Professor of Ophthalmology in the Department of Clinical Sciences
Ledbetter's research program is focused on ocular infectious diseases and in vivo ocular imaging techniques. He is currently investigating ocular herpesvirus infections, among others, in both small and large animal species, including research into antiviral treatment strategies and investigations exploring infection pathophysiology. Ledbetter joined CVM in 2006.
Dr. Raina Plowright, newly named the Rudolf J. and Katharine L. Steffen Professor of Veterinary Medicine in the Department of Public and Ecosystem Health
Plowright studies pandemic prevention with a focus on the dynamics of viral pathogens in reservoir host populations, the drivers of pathogen spillover, and the implementation of science for the protection of ecosystem and human health. She joined CVM in 2022.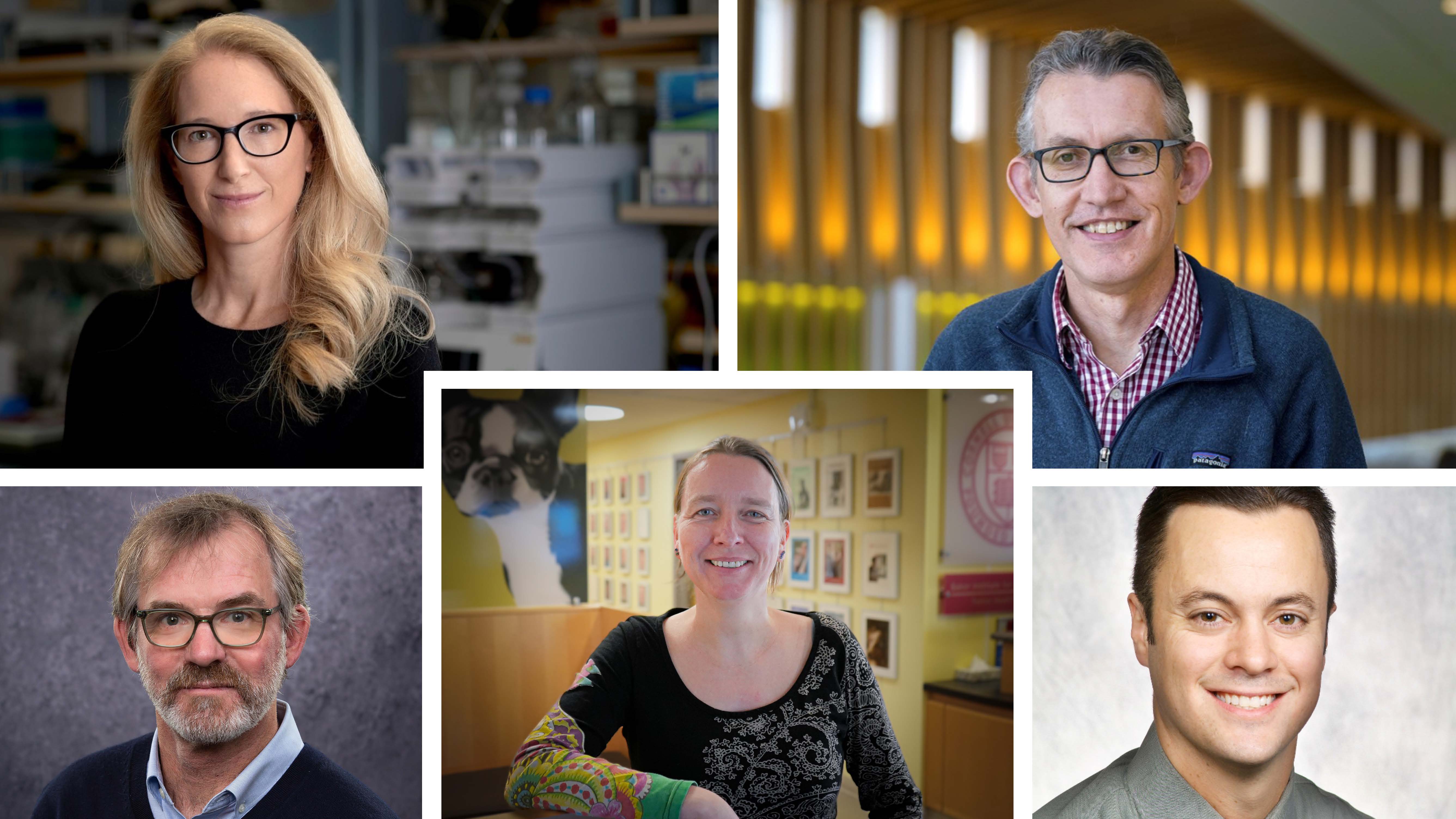 Dr. Gerlinde Van de Walle, newly named the Alfred H. Caspary Professor in the Department of Microbiology and Immunology
Van de Walle's research aims to understand the pathogenesis of important diseases in veterinary medicine, in order to open up new avenues toward therapeutic intervention. Her current interests are centered on the pathogenesis of equine viral diseases, the potential of the stem cell secretome to regenerate injured tissues and fight infections, and comparative studies to identify molecular mechanisms mediating the variation in mammary cancer incidence observed across mammals. Van de Walle joined CVM in 2013.
Dr. Gary Whittaker, newly named the James Law Professor of Virology in the Department of Microbiology and Immunology
Whittaker researches the structure and function of viral envelope proteins, specifically how genomic mutations lead to changes in the envelope proteins and control viral pathogenesis in influenza viruses and coronaviruses like SARS-CoV-2, MERS-CoV and feline coronaviruses, as well as viruses in wildlife — using basic science approaches to develop novel therapeutics, vaccines and diagnostic tests. Whittaker joined CVM in 1996.
The changes signify these individuals' accomplishments as world-class faculty with excellent teaching, research and service records.