CVM employees pursue M.P.H. degrees
Monday, April 24, 2023 - 10:49am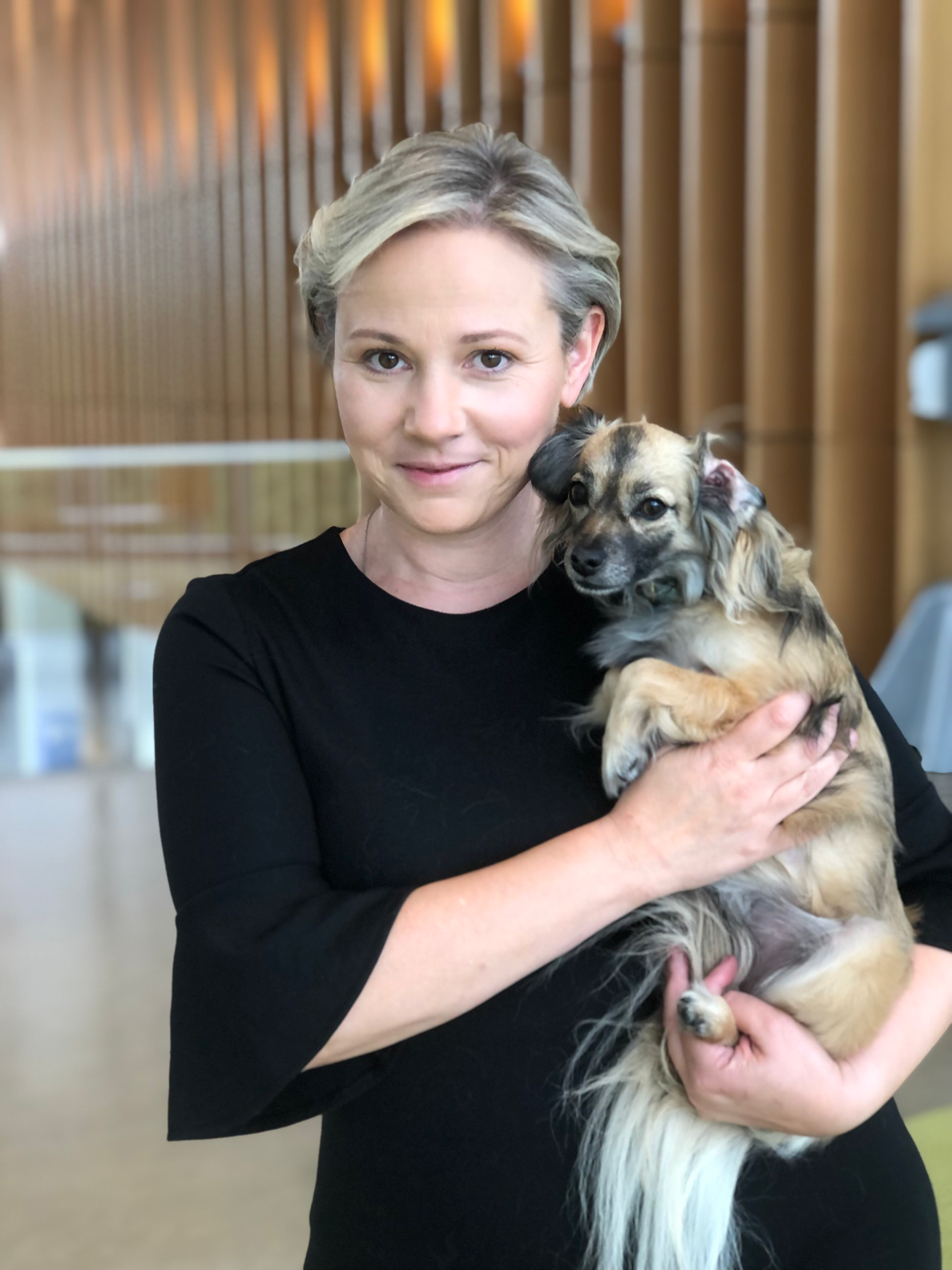 One of the many benefits of working at Cornell is the opportunity to earn a degree at no cost through the Employee Degree Program. Currently, several employees at the Cornell University College of Veterinary Medicine are taking advantage of the program and pursuing a master's degree in public health (M.P.H.).
"I love that we can offer that to people who maybe weren't aware of public health when they were entering the workforce," says Dr. Gen Meredith, associate director of the Master of Public Health Program. "As they've spent more time in the workforce, they've become aware of the important role public health plays in our world."
Unlike students who enroll in the two-year M.P.H. program full-time, employees can take as long as they need to get their degree.
"I have a tremendous amount of gratitude for the support I have received," says Denise LaLonde-Paul, a licensed veterinary technician who enrolled in the M.P.H. Program in 2017.  She currently works at the Cornell Veterinary Biobank and also has three children under the age of 14. "The M.P.H. Program has given me a new vision of how I can incorporate my passion for public health with my years of experience here at the hospital to better serve the needs of the veterinary community. My overarching goal is to make a global impact on animals, people, and the environment to promote health and to improve the planet for my children."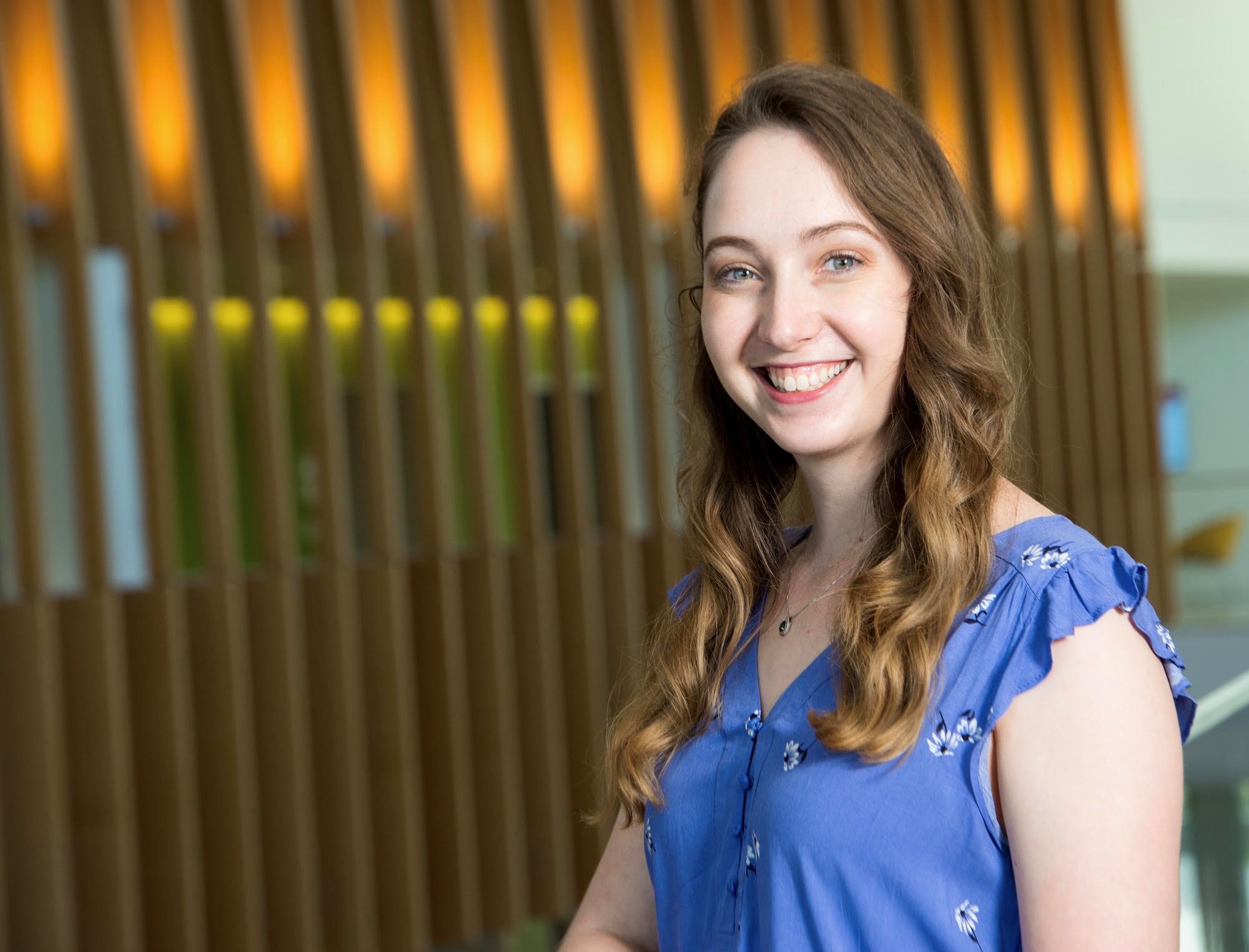 Darby Warf, a veterinary technician in the ICU, purposely sought out a job at Cornell because of the employee degree program and the M.P.H. Program's One Health model. She has been pursuing her M.P.H. for four years. "The faculty are amazing," says Warf. "They are all so open and inclusive and want you to succeed. It's definitely not like any other academic setting I've been in previously."
Omyia Damaj, who works as a supervisor in Anatomic Pathology at the Animal Health Diagnostic Center, first learned about the M.P.H. Program when she was walking through the college atrium a few years ago. "There was a table with handouts that explained their two concentrations – food systems and health and infectious epidemiology. It was the first time I had ever seen a program that looks at food systems thought a public health lens. I saw it as a way to combine my interest in veterinary medicine, specifically about livestock, agriculture, and food systems."
All the students stress how supportive and flexible the faculty have been as they balance work and academics.
"The faculty have all been really willing to work with me as I navigate the demands of both the academic program and my job," says Damaj. "I have also been lucky to have really supportive management because, in the same way that the professors have to be understanding of my job, my job also has to be understanding of my academic demands."
Additionally, employee degree students bring an invaluable perspective to the classroom.
"Employee degree students bring ongoing professional work experience into conversations with their peers and to their assignments," says Audrey Baker, manager of applied practice in the M.P.H. Program. "It makes the classroom a more meaningful and realistic environment and helps make connections between learning and the professional implications of how One Health and animal health relate to public health. I think these students really help drive that home."
Written by Christina Frank
The full list of current or previous employees who have enrolled in the M.P.H.'s employee degree program are listed below:
Omyia Damaj 
Pooja Sen 
Denise Paul 
Darby Warf 
Amelia Frye