Cornell helps canine cancer warrior with tricky jaw tumor
Tuesday, April 25, 2023 - 10:16am
Ever since she was rescued as a puppy, Elley, an eight-year-old xoloitzcuintli, or Mexican hairless dog, has been there for her devoted owner.  
Joe Franch, who lives in the Rochester area, was diagnosed with stage-three colon cancer several years ago. Elley was allowed into the hospital to comfort her owner at his bedside. Following the breakdown of his relationship with his fiancé around the same time, Elley supported him.
"I was completely on my own," says Franch of that period. "So it was amazing to have a dog like her. Always there, always by your side. I never quite understood, before, how a dog could become so integral in your life."
Franch managed to make a successful recovery. But just as he was feeling stronger again, it was Elley's turn to get sick.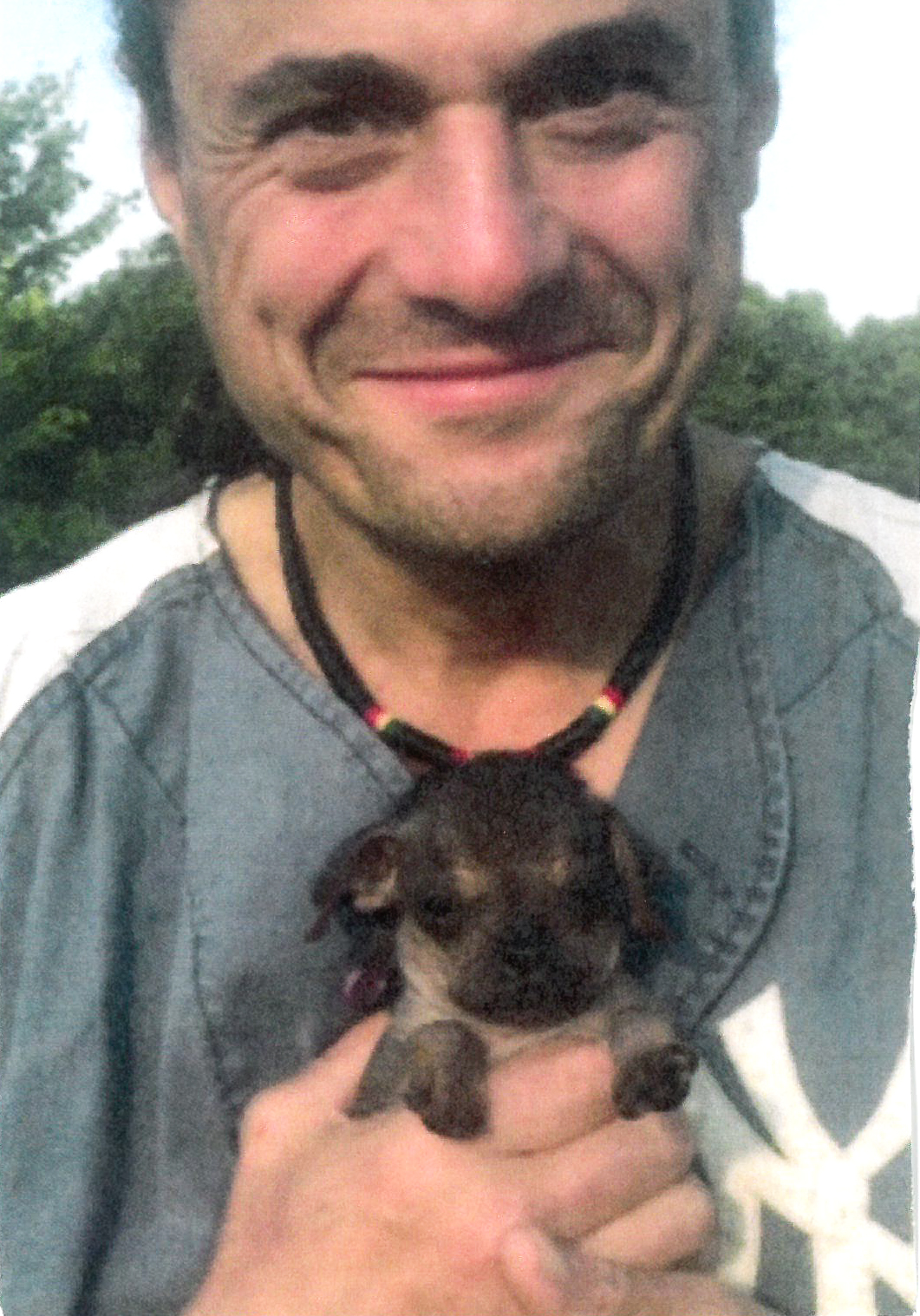 Her tongue had been poking out of the side of her mouth for a while. When Franch took a closer look, he saw that, although Elley had a full set of teeth, there was a mass on the side of her mouth. In 2021, a biopsy revealed it to be chondrosarcoma, a type of bone cancer.
The news couldn't have come at a worse time. In a period of just a few days, Franch's mother and his best friend from childhood had both passed away. "All of a sudden, now my dog's got cancer, too," says Franch. "I just didn't see it coming."
Franch then got in touch with Cornell, and in September 2021, Elley was seen by the Oncology and Dentistry and Oral Surgery (DOS) Services at Cornell University Hospital for Animals (CUHA).
Following close coordination between those teams, the DOS service removed front portion of both of Elley's lower jaws, and the right lymph. "If they had a chance at all of saving her," says Franch, "the mandible had to come out." With the help of Franch, Elley relearned how to eat.
"You could see the depth of their bond by the way they looked at each other," said Dr. Sydney Warshaw, a third-year dentistry and oral surgery resident at CUHA. "I knew we had to try to get Elley as close to cancer free as we could. Plus, I could not say no to that face!"
At Elley's two-month recheck exam, veterinarians noted a swelling under her left mandible, which they suspected was a backed-up salivary duct. However, the swelling worsened and Elley showed signs of discomfort at home. Four short months after the removal of her lower jaw, Elley underwent another surgery with the DOS Service to remove her salivary glands.
Surprisingly, biopsy results from Elley's second surgery found the same cancer in her salivary glands. Even though the first surgery to remove her original mass was a success, her cancer had metastasized.
"It was a really, really unusual presentation," says Dr. Kelly O'Connor, a second-year medical oncology resident at CUHA. "We don't typically see spread, and certainly not to the salivary gland."
"We felt a little disappointed when we received the biopsy results. It felt unfair that his family should be dealt such a bad hand," said Warshaw. "There was not much more we could do surgically for Elley."
The oncology team put Elley on a course of radiation therapy. This treatment was successful, and almost a year later, the cancer has not recurred. "We're really happy with where she's at," says O'Connor.
CUHA's combination of expertise and empathy deeply impressed Franch. "Of course, they know what they're doing," he says. "But you can't teach love and care and compassion. They're there because they want to be there. That is huge."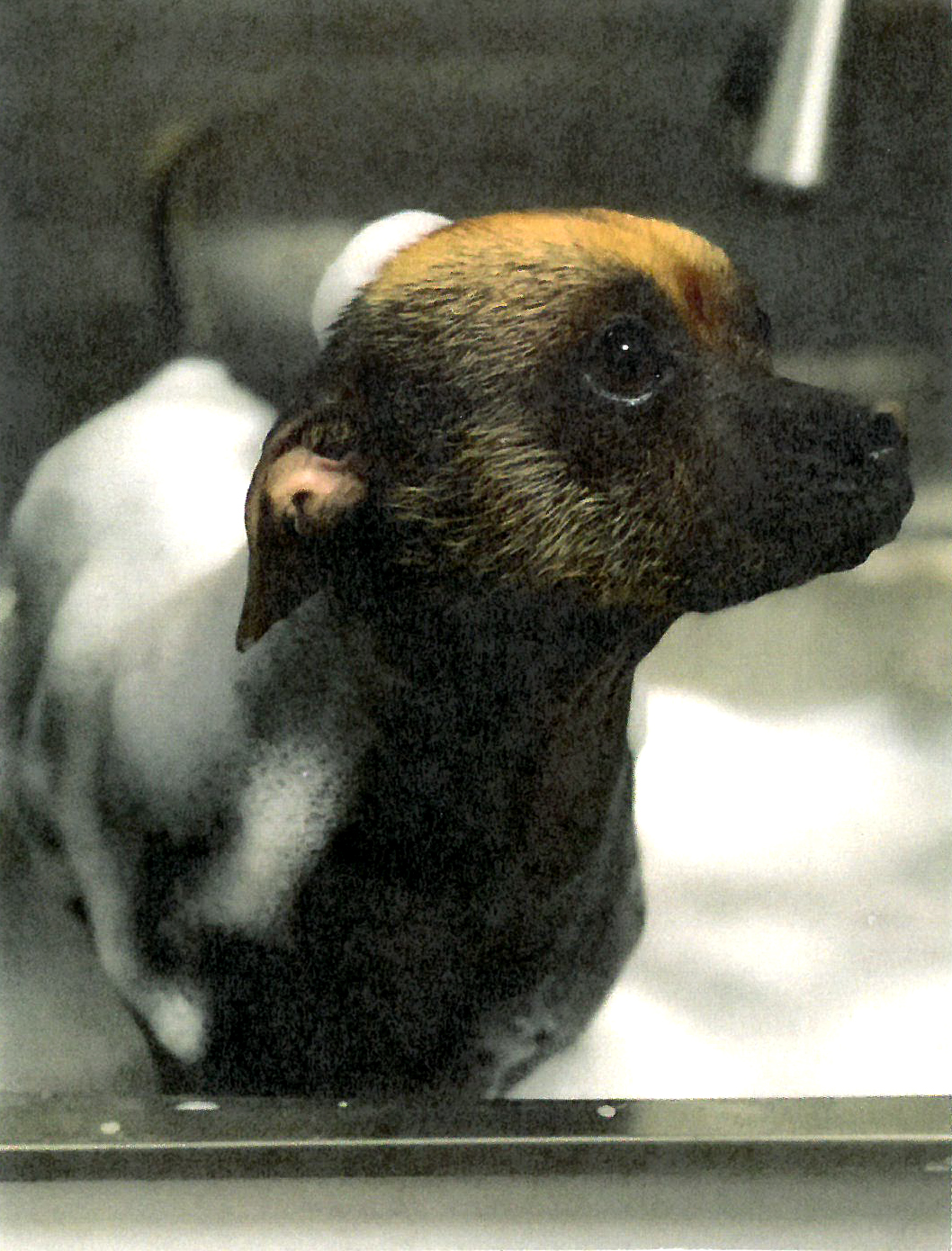 Elley's presentation was rare, her care was complex, and she required frequent monitoring visits. Although it never occurred to Franch that he wouldn't go ahead with the treatment — "it was 'whatever she needs'," he says — he knew shouldering the financial burden alone would be a struggle. To help pay for these treatments, Franch was assisted by a grant from the Petco Love and Blue Buffalo Pet Cancer Treatment Support Fund. In 2016, the pair of companies joined forces with Cornell to support families paying for cancer treatments. So far, the fund has given over $650,000 to Cornell. More than 250 families have received financial help.
Ever resilient, Elley is now adapting to life without part of her lower jaw. "She does have a few things she still has to deal with," says Franch.
She no longer has to be spoon-fed, and she's developed a taste for yogurt. Elley remains as talkative as ever, barking and howling as before. "Knock on wood, she's healthy, and she's happy. And she just loves everybody."  
Elley and Franch were always close. "She's a nurturing animal. She's just got such a good soul," he says. Today, though, their bond has grown stronger than ever. "Because," says Franch, "we're both cancer survivors."
Written by Tomas Weber