Disease surveillance key to saving wild tigers
Tuesday, May 2, 2023 - 9:39am
In the past century, the global tiger population has dwindled from over 100,000 to fewer than 4,000 animals. Habitat loss, along with poaching and human-wildlife conflict, have driven this decline and resulted in small, isolated populations that are increasingly vulnerable to outbreaks of disease.  
"Given that tigers are already pushed to the brink, losing just a few to disease can be the difference between population survival and extinction," says Dr. Martin Gilbert, Cornell Wildlife Health Center wild carnivore health specialist.
Thus far, research on disease as a cause of mortality in wild tigers has been limited. As a result, there is a lack of awareness on the part of conservationists and local wildlife authorities in terms of the significance of this threat.
"For years, the whole issue of infectious disease as a threat to tigers has been largely overlooked by the conservation community," says Gilbert. "But disease is just another part of tiger ecology and needs to be incorporated into our conservation thinking. We wanted to make the issues of tiger and prey health and disease accessible to everyone involved, whether locally or internationally, and to provide an entry point to address disease as a threat to tiger conservation."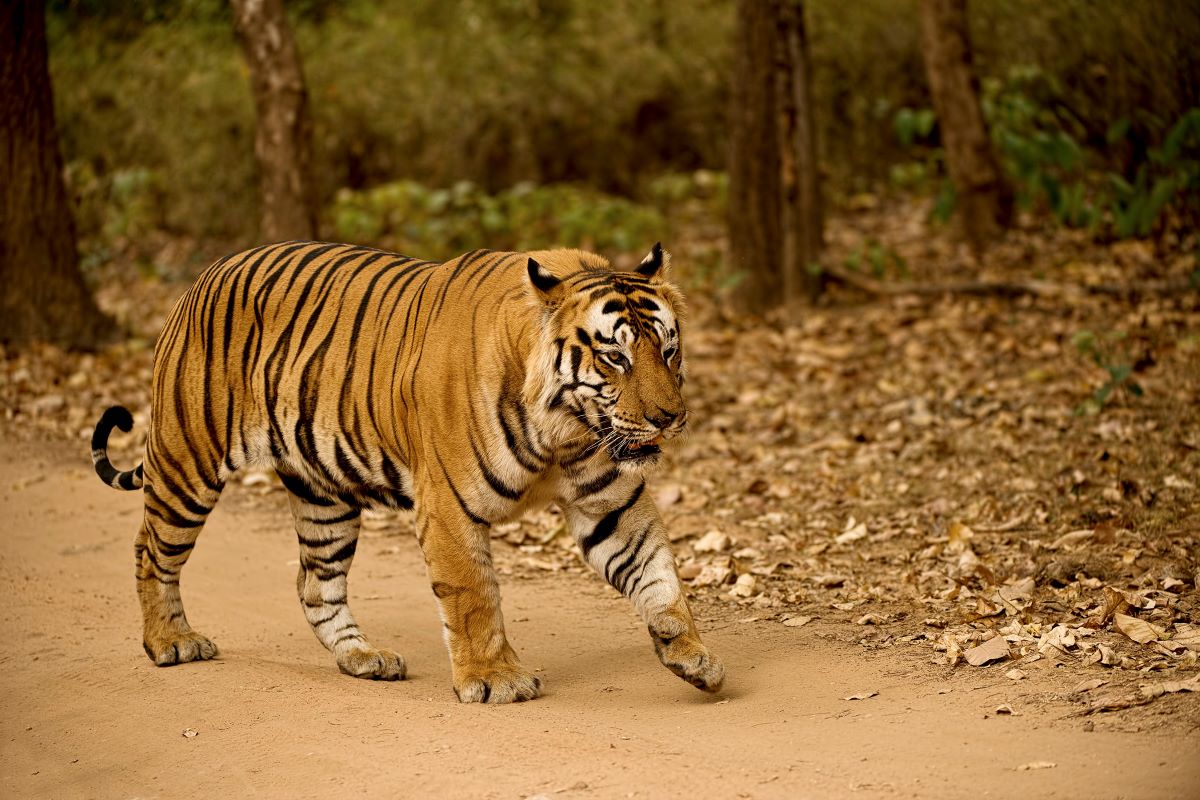 Identifying populations at risk
In an effort to bridge the information gap, Gilbert and colleagues reviewed literature dating back to 1928. Of the 280 papers that were relevant to tiger health, they found only 35 that focused on wild and not captive tigers. The literature review was published in the April 5th issue of Frontiers in Ecology and Evolution.
Using the information they gathered, the authors outlined three mechanisms through which disease can threaten tigers on a population level: 1) by reducing the survival of breeding-age tigers, particularly females, 2) by reducing the productivity of breeding tigers (i.e., how many litters they have and how many cubs per litter), and 3) by reducing the availability of prey for tigers when the prey themselves succumb to disease.
Next, they identified specific pathogens that are currently of most concern, including canine distemper virus (CDV), carnivore protoparvovirus, and African swine fever virus (ASF).
In the case of ASF, the primary threat is to the wild boar that are tigers' main prey in many regions. The virus, which has been spreading across Europe and Asia, first reached tiger habitat in 2019. Capable of decimating wild boar populations, the virus quickly expanded throughout tiger range and is now poised to the north and south of tiger strongholds in India.
"As apex predators, tigers play a key role in their ecosystems and rely on the availability of prey animals," says co-author Dr. Zachary Dvornicky-Raymond '15, D.V.M. '19, Cornell research analyst and wildlife veterinarian. "Without food to eat, tigers simply cannot exist."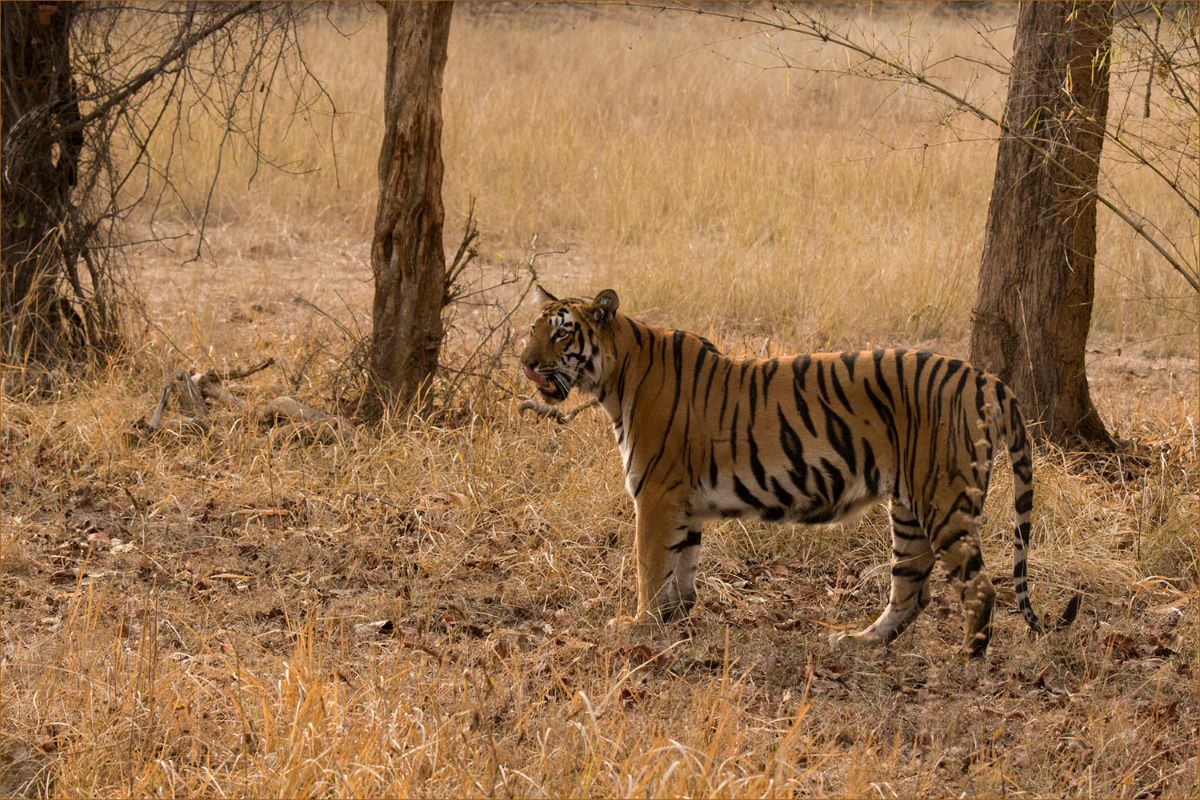 Taking action
The authors concluded that there is an increasing need to integrate health monitoring and disease surveillance into wider tiger conservation strategies.
"Obviously, we're behind the ball here as veterinarians and as tiger conservationists in both recognizing and also understanding the threat that infectious disease represents, particularly for the smaller and depleted tiger populations that we have today," says Gilbert. "We've got a lot of catching up to do to really understand, and try to address, the situation."
To do this, the authors advocate that the collection, analysis and archiving of blood and other diagnostic samples should become routine procedure whenever a wild tiger is handled for conflict resolution, rehabilitation or radio collaring. "It is a privilege to work with these endangered animals," says Gilbert, "and we owe it to them to learn as much as we can whenever they are handled."
"It's important to remember that the people best placed to collect these samples are often operating under field conditions; they may not have a veterinary background and could have limited access to things we take for granted, like a reliable electricity supply," says Dr. Jessica Bodgener, wildlife veterinarian at the Durrell Institute of Conservation and Ecology. "We need to work with these individuals to find out how best to support them, whether that's through the delivery of additional training, provision of field equipment or investment in local laboratory capacity."
The authors point out that addressing disease threats to tigers and their prey can be mutually beneficial to humanity, as some important pathogens also impact domestic animals and those who depend upon them. "The emergence of ASF not only threatens tiger prey, but can also decimate domestic pig production, with impacts on local economies and food security."
"Monitoring spread in both wild and domestic animals is essential to control, and no one is better placed to track the disease in the wild than the wildlife rangers who spend every day in tiger habitat," Dvornicky-Raymond says. "Therefore, by working together, the wildlife and health communities can actively address a disease to the benefit of tigers, wild boar and the people who live alongside them."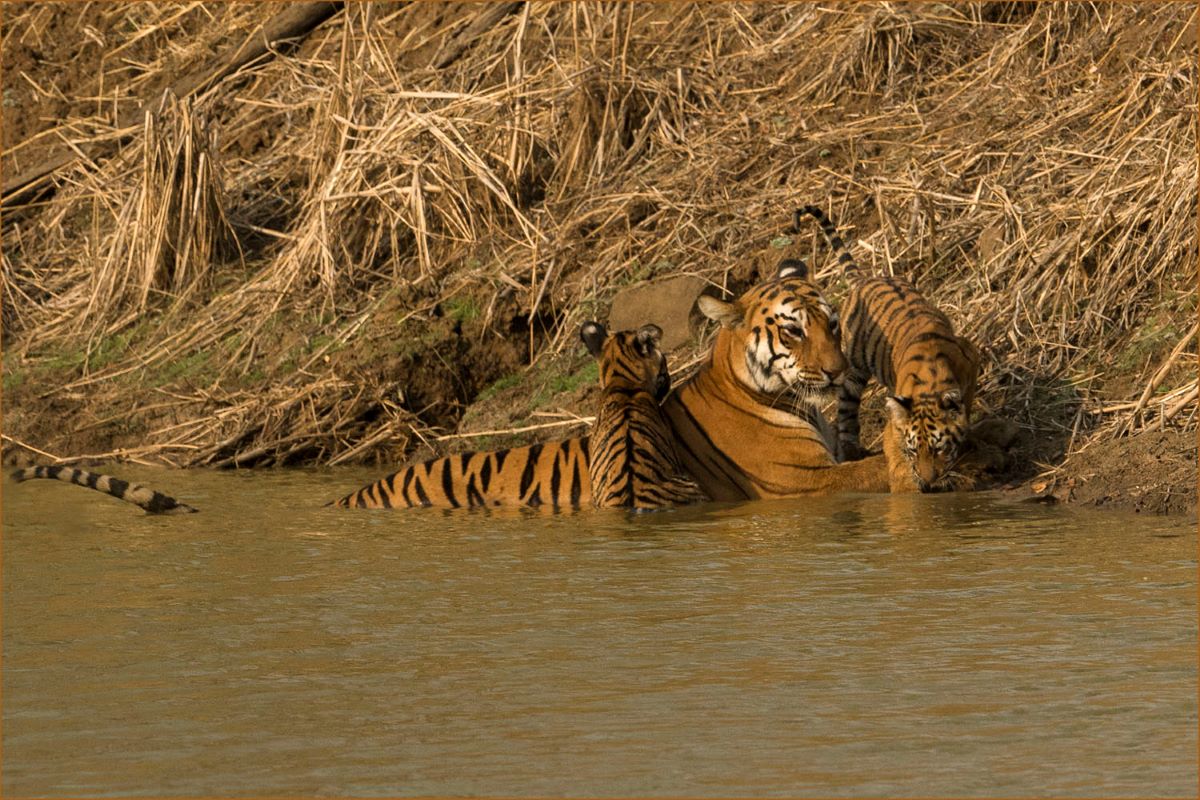 Written by Christina Frank
Photos by R. Gilbert
The study was supported by the Cornell Wildlife Health Center and the Cornell Feline Health Center, Cornell University.
The Cornell Wildlife Health Center strives to sustain a healthier world by developing and implementing proactive, science-based solutions to challenges at the interface of wildlife health, domestic animal health, human health and livelihoods, and the environment that supports us all.