Wildfire smoke recommendations for Congress to save lives, money
Friday, June 2, 2023 - 11:05am
For each person killed by wildfire flames, around 100 will die inhaling the smoke it produces. Despite these alarming figures, national spending on smoke management is 600 times less than the budget allocated to fire suppression, mainly due to lack of awareness of the impact of wildfire smoke on human and animal health.
To help decision makers identify solutions to address this health emergency, Dr. Alistair Hayden, assistant professor of practice in the Department of Public and Ecosystem Health, assistant professor of practice in the Cornell Master of Public Health Program, and a faculty fellow with the Cornell Atkinson Center for Sustainability, wrote four wildfire policy recommendations that were published by the Federation of American Scientists.
These recommendations are part of a report for Congress that contains 23 actionable recommendations for improving wildfire policy. Hayden's contribution focuses on fire smoke. Wildfires produce highly toxic fine particles, called PM2.5, that spread far beyond state lines. While the majority of large wildfires occur in the western United States, 75% of the mortality occurs outside the West. Nation-wide, wildfire smoke is estimated to cause 10,000 deaths and billions of dollars of economic losses, annually.
In 2020, 75% of Californians experienced heavy smoke, and orange-red skies loomed over major cities. The smoke from the same fires gave New York State's sunsets particularly intense shades of red, illustrating how wildfire smokes are a global problem. "The haze we've been having the last few days, and extra-red sun when it's low in the west, appears to be due to the wildfire smoke from Canada," says Hayden. "We are living it right now here on the East Coast!"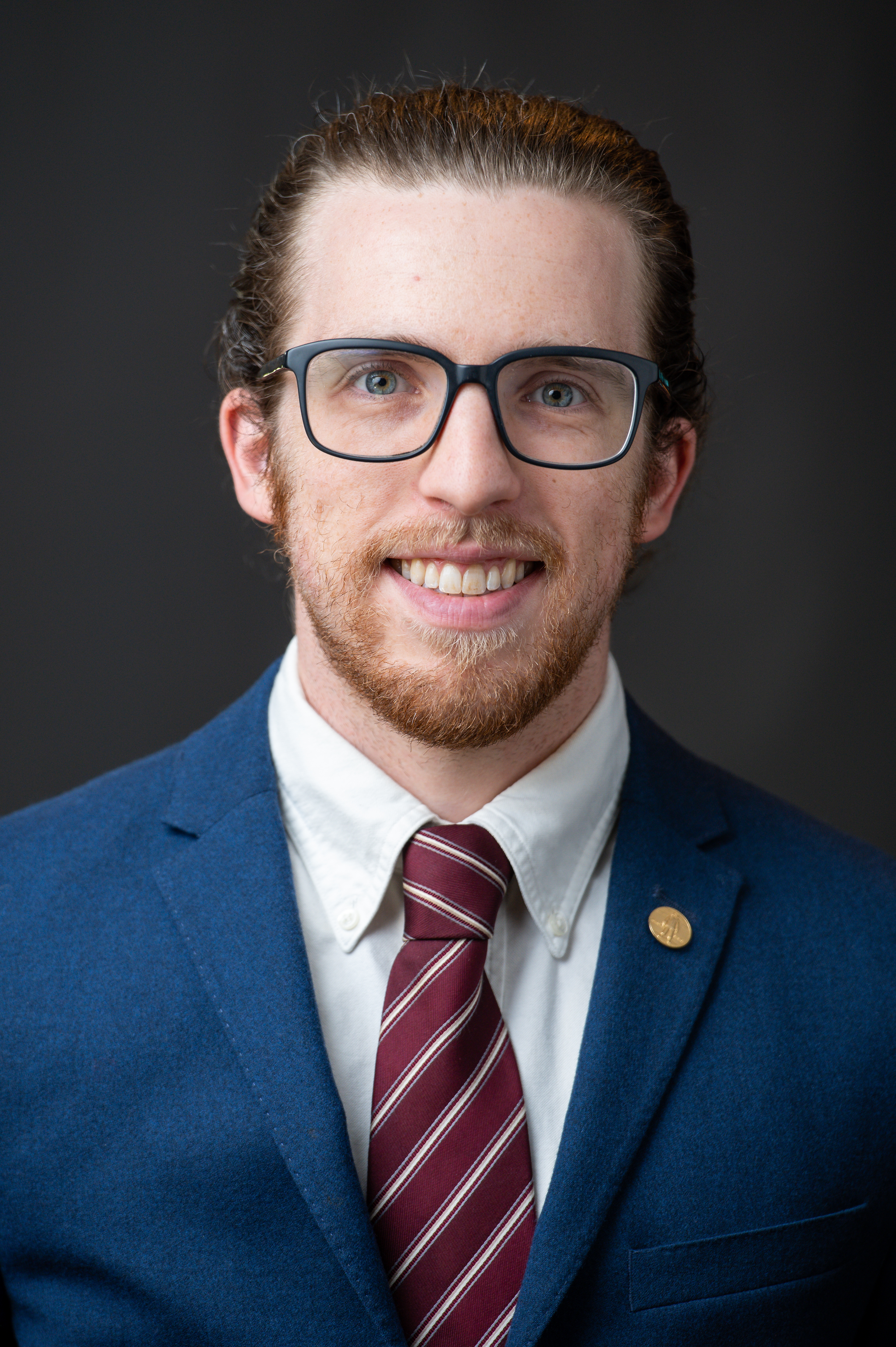 A need for action
"The idea for these recommendations actually started in my prior job at the California Governor's Office of Emergency Services," says Hayden. "I read about the impacts of wildfire smoke and saw little action. When I started as an assistant professor of practice here six months ago, I suddenly was in a position to do something about that."
In his recommendations, Hayden suggests setting smoke management as a core goal of wildfire management.
This includes a series of steps for Congress to better integrate smoke data with other fire data, and better track health impacts of wildfire smoke. While PM2.5 particles are a well-known health hazard, it is unclear how much worse PM2.5 from wildfires are. Compared to a campfire that only burns wood, wildfires burn everything they encounter on their way. "They burn your computer, your TV, everything, so PM2.5 from wildfires contain metals and plastics," says Hayden. "That's what makes wildfire smoke so toxic."
The number of people exposed to wildfire smoke is 27 times higher than a decade ago. Health risks from wildfire smoke exposure is particularly high for outdoor workers, unhoused individuals, children, older adults, and people with pre-existing conditions like asthma or diabetes. However, quantifying smoke-related deaths precisely is difficult. "When people die in the flames, there is a clear cause of death for the coroner to record," says Hayden. "With wildfire smoke, most deaths happening during the smoke waves are heart attacks and strokes."
Tracking the data, proposing policies
To research the knowledge gaps and develop relevant policy, Hayden turned toward Dr. Corinna Noel, an assistant professor of practice in the Department of Public and Ecosystem Health. "Along with my fantastic colleague Corinna Noel, I have been doing epidemiology research to better understand wildfire-smoke mortality, and I am using those results to drive home the urgency of the topic," says Hayden.
Hayden also proposes to build infrastructure and frameworks to help communities prepare for, and respond to potentially fatal smoke waves. Although there are maps that track fire, smoke, and air quality, "at the moment, there is no data source that says the air quality is very bad in your jurisdiction," says Hayden. "We need a consistent metrics to issue alerts." In smoke emergencies, smoke-impacted communities could receive assistance in the form of equipment and supplies to reduce smoke exposure. Personnel and resources could be allocated to establish smoke shelters and air-quality monitors. Hayden's policy recommendations could help reduce wildfire-smoke deaths in the most vulnerable populations.
Along with a growing public awareness, Hayden observes that the issue crosses party lines and rural-urban divides. "I have been surprised to find such a hunger from policymakers who want good ideas to address the wildfire-smoke issue," says Hayden. "I have been pleased and honored to help a Congressional office develop policy on the topic."
Written by Elodie Smith