New faculty profile: Dr. Selena Tinga
Thursday, June 29, 2023 - 9:34am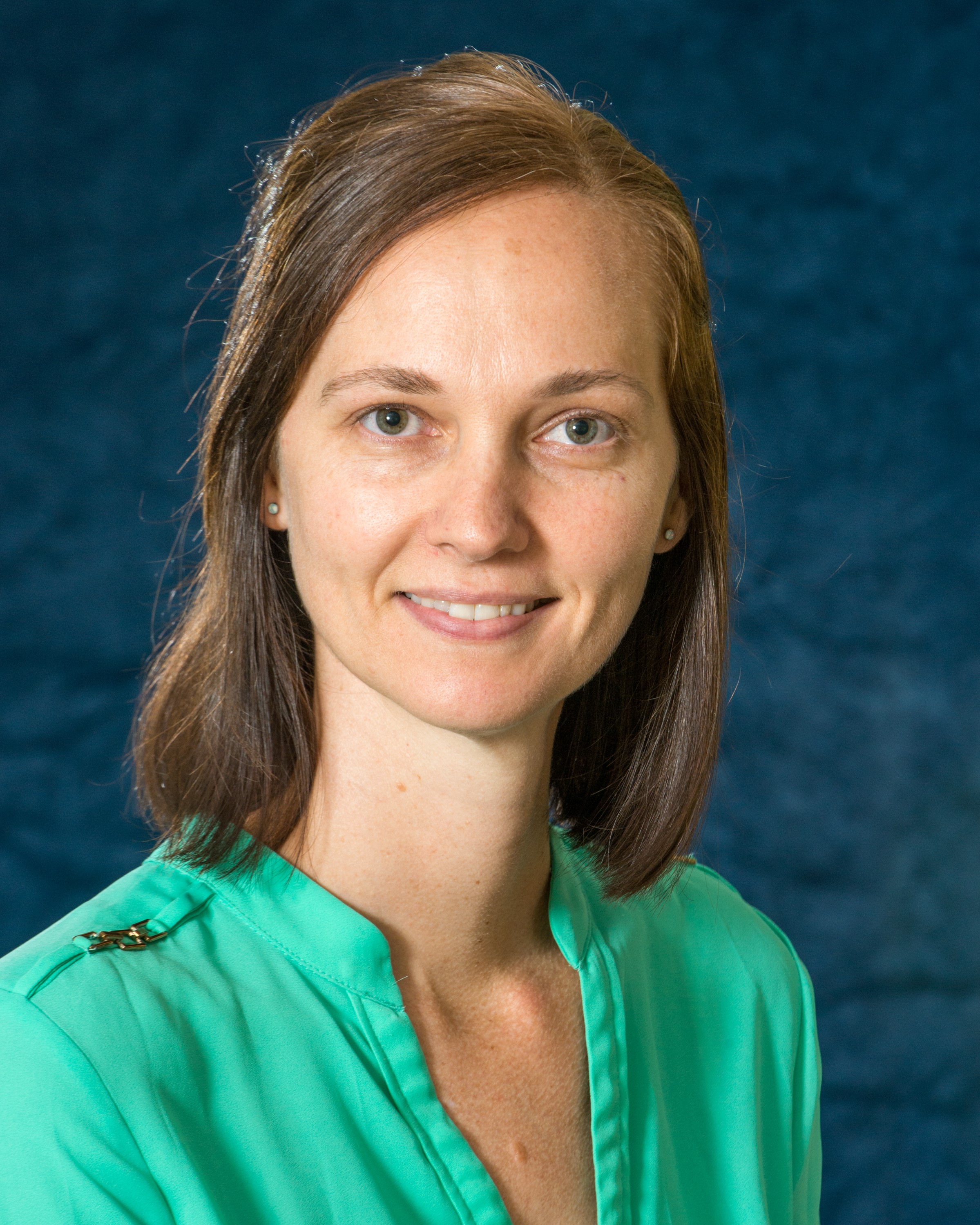 The Cornell University College of Veterinary Medicine (CVM) has recently welcomed many new faculty members to our academic departments, each one bringing a unique set of skills and experience that enriches our college every day. In this Q&A series, you'll get to know their interests, expertise and more.
Dr. Selena Tinga, assistant professor, Department of Clinical Sciences, Section of Small Animal Surgery in the Cornell University Hospital for Animals
Q: What has been your path leading to Cornell?
I graduated from Cornell with my D.V.M. degree in 2012. I then did a rotating internship at Texas A&M and a small animal surgery residency at University of Florida, which was combined with a Ph.D. in canine stifle kinematics. In 2018, I passed my surgery board exam and my Ph.D. exam and moved to Ohio State University as an assistant professor in small animal orthopedics. I moved back to Cornell in 2021.
Q: What drew you to CVM?
I knew it would feel like home — both in the hospital and the surrounding Ithaca area. Many of the faculty were faculty or residents when I was a student so I knew who I would be working with and that made the choice to move back even easier.
Q: What is your clinical/scientific area of expertise?
I have a few interests within small animal orthopedics. My Ph.D. studies are related to cranial cruciate ligament deficiency and improving the treatments that we execute for this very common condition. I am still involved in ongoing studies on this topic. I am also investigating new ways to manage patellar luxation and elbow dysplasia. I have a 3D printing laboratory that I use for research as clinical purposes. Clinically, I am very interested in angular limb deformities (heavy use on 3D printing for these cases), the use of external fixation and total joint replacements.
Q: What drew you into this area? Any specific experiences, mentors or influences that helped guide you?
I like surgery because I like physically doing something to try to make the animal recover from their illness, and I gravitated toward orthopedics specifically in part because of my strong relationship with my orthopedic mentors during my residency.
Q: What past professional work are you most proud of and why?
My Ph.D. research is highly regarded throughout the veterinary orthopedic community and I was very lucky to be able to complete those projects during residency and continue to contribute as our field develops better and better decision making and surgical approaches to cranial cruciate ligament disease.
Q: What about your clinical work, research or teaching innovations are you most excited about or proud of and why?
During my residency, one of my mentors was a leader in the field of angular limb deformity correction and the use of external fixation, so I am lucky to have come out of residency very comfortable with these cases. I am also excited about my more recent dive into total joint replacement because this type of surgery is one that many boarded orthopedic surgeons don't take on, since it takes added training and commitment — but it's so high reward. I look forward to being able to truly relieve pain in animals that would otherwise "limp through life" — literally.
Q: What impacts or applications do you hope to see your work have on the world or on human, animal or planetary health?
I am most interested in improving well-being via alleviation of orthopedic pain for individual animals. Many conditions that we treat have a genetic component, so in theory we could improve "herd orthopedic health" by selective breeding, but there are just so many conditions to focus on and the genetics are so complex that this is very slow going. We also treat many conditions where the outcome could be improved or the surgery could be less invasive with early intervention, but this may be before an animal is even clinical for the condition, so it would be ideal to raise awareness of the importance of screening tests for these conditions.
Q: What clinical or scientific questions are you looking to answer next or areas you plan to explore?
Many things, but here are a couple of examples. Currently, I am investigating a new combined procedure for cranial cruciate ligament disease. In this study, we are trying to determine if the approach of combining other accepted surgeries would improve our success in stabilizing the knee more completely.
Another study I am working on is looking at the mechanics of a new type of ulnar osteotomy for elbow dysplasia. One of my colleagues, Dr. Ursula Krotscheck, has done some work in this area, so it has been invaluable to have her expertise as we work through the methodology to test this newly designed procedure. Elbow dysplasia is one of those conditions that has a genetic component but is very hard to breed out, may benefit from earlier intervention, but has no definitive cure. I would like to try to explore the ways that we can improve outcomes from surgery for elbow dysplasia, and as a last resort I would also like to develop my clinical aptitude in elbow replacement surgery for the animals that we are not able to provide long term comfort for.
I also look forward to using my 3D printing laboratory more for research purposes — this is a developing field in veterinary medicine so there is still so much to look at.
Q: What's something most people don't know about you?
I have taken on the task of home renovation, while living in my home! It's very slow going considering I have a full-time job, but a lot of it is kind of like orthopedics. I get to use power tools and put walls back together with "surgical precision."
Q: What's the best part of being a clinician/scientist?
Inevitably we are surrounded by experts in every field who are excited and willing to help, so I can ask for help on clinical cases or research from people within our building. I wouldn't be happy being a veterinarian or a surgeon in an environment where I didn't have this support – and definitely would not be able to be a researcher!
Q: What's the most challenging part?
Time. We (clinician scientists) are constantly pulled in three or more directions as we try to provide care of hospitalized patients and keep our research going — and teach, too. I feel strongly that my patients that are in my primary care take top priority and sometimes this means that my research is delayed a day or a week from what might be ideal for that project or the other people working on the research.
Q: What are the benefits of working at CVM? At Cornell?
Cornell CVM provides all of the benefits of working at a veterinary school (many of which are noted above) and also has the added benefits of having a good working environment and being located in a beautiful area.