Basic and Advanced Life Support Certification Courses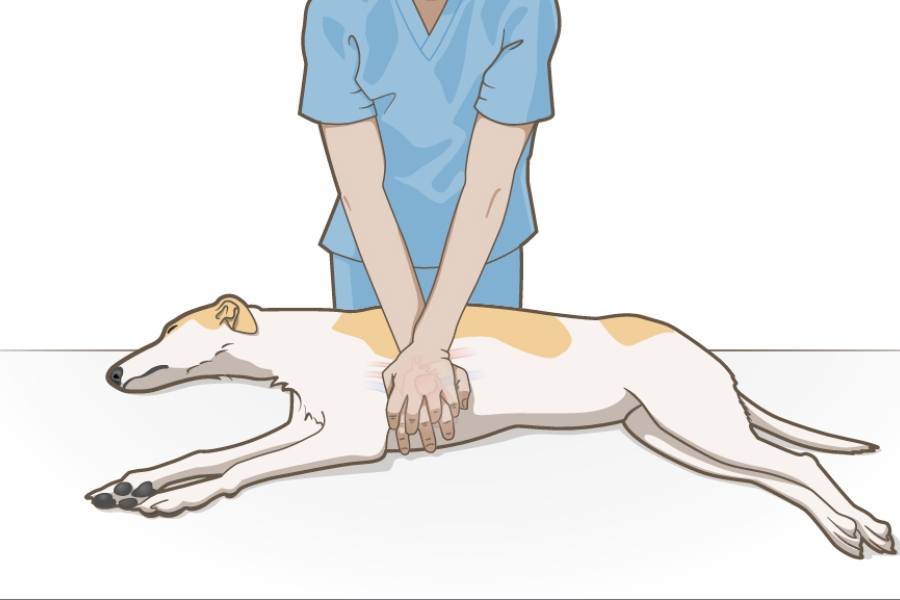 The RECOVER Initiative created the first standardized, evidence-based CPR guidelines for animals. The College of Veterinary Medicine's Dr. Dan Fletcher, co-chair of the RECOVER Initiative, wanted to help people all over the world learn these guidelines. Therefore, he teamed up with ESS to create two online courses following the RECOVER CPR algorithm: Basic Life Support and Advanced Life Support. The Basic Life Support course provides students with a foundation of basic cardiorespiratory structure and function knowledge, such as performing a standardized airway, breathing, circulation exam; reestablishing circulation; and establishing an airway. The Advanced Life Support course covers the rest of the RECOVER CPR algorithm, including monitoring equipment, diagnosis of the arrest rhythm, therapies that improve CPR outcomes, and techniques like open chest CPR. The courses use a mix of video demonstrations, illustrations, and text to deliver evidence-based learning, offering students the opportunity to check their progress and learning throughout with a series of knowledge check questions. 
Both courses are approved for continuing education credits from the American Association of Veterinary State Boards Registry of Approved Continuing Education (RACE) program.
Each course confers RACE credits