Introduction to Clinical Dermatology Video Series and Case Completion Workshop
Type:
Active Learning, Interactive, Software, Video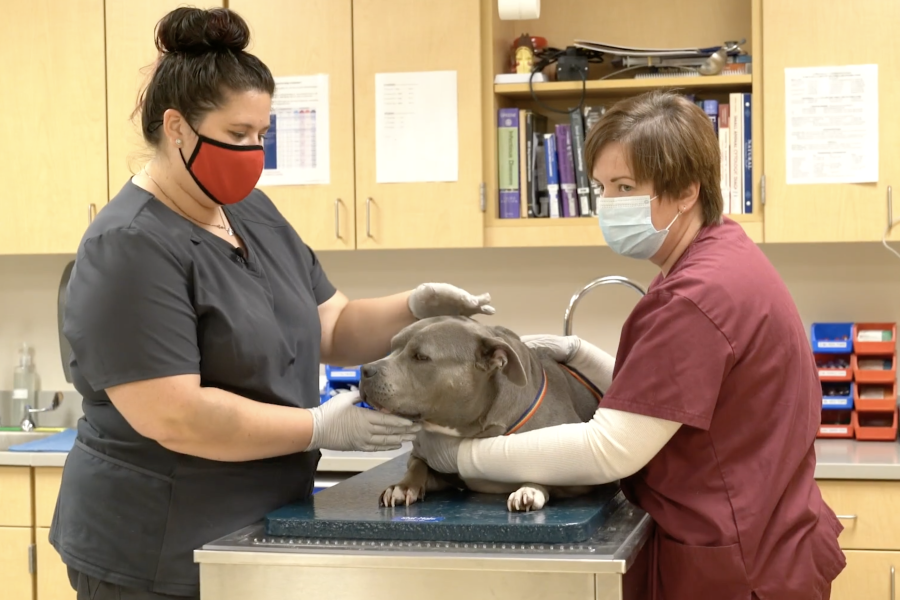 Dermatology cases are one of the most common reasons owners bring their pets to the veterinarian. This video project created by ESS helps prepare students for common dermatology problems in the clinic by teaching them to work through a patient case step by step. It consists of two parts: a ten-part video series that demonstrates how to perform and interpret basic clinical dermatologic diagnostics, and an interactive computer-based exercise in which students work through a dermatologic case from start to finish. Students access the project through the college's learning management system, which offers them the opportunity to repeat it multiple times if they wish. Students also receive real-time feedback, strengthening their core dermatologic competencies and building their confidence.
Project Support:
This project was made possible by a Veterinary Curriculum Enhancement Grant (2020 cohort) from the Cornell University College of Veterinary Medicine.
 
Collaborators:
Dr. Julia Miller
Dr. Mitzi Clark
Dr. Jeanine Peters-Kennedy