Outbreak!! A Case-Based Interactive Scenario
Type:
Active Learning, Interactive, Software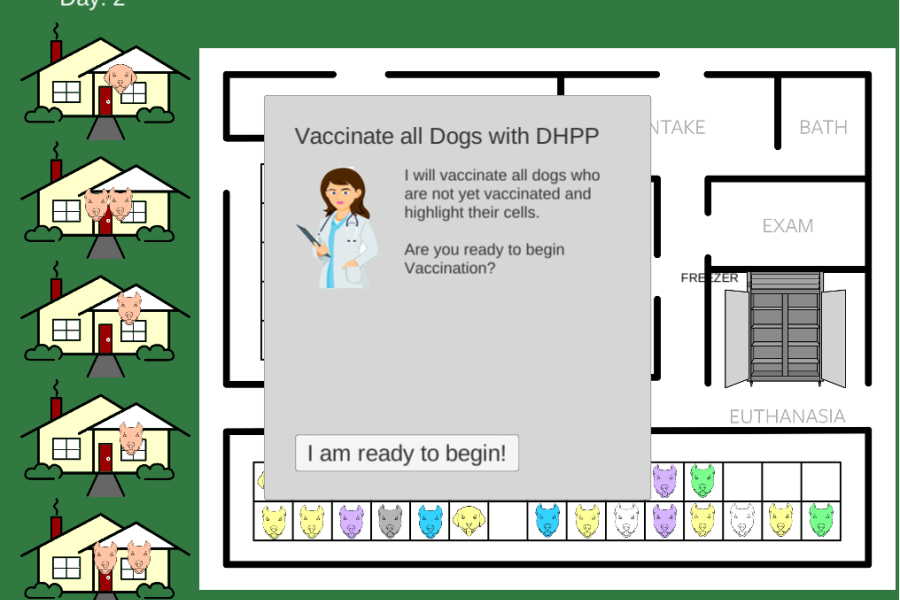 Controlling an outbreak requires quick decisions about disease and employee management. To help veterinary students prepare for such a scenario, ESS's Courseware Programmer, Julie Powell, created a fully online, custom-built simulation game that allows students to play the role of veterinarian as they manage an outbreak in a shelter. As the game progresses through simulated days, students experience the challenges associated with incubation periods, symptoms, prognosis, prevention, and use of titers for risk analysis. They come to understand the interactions and importance of the various roles of shelter employees, transportation, veterinarians, subject experts, and internal/external communication. The game is ultimately won (or lost) through controlling the outbreak and treating the affected dogs.

Project Support:

This project was made possible by an Educational Technology Innovation Grant (2018 cohort) from the Cornell University College of Veterinary Medicine.