Barbara Schanbacher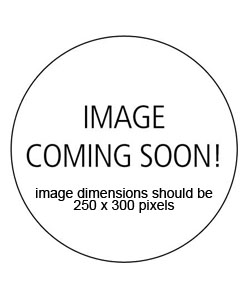 Department of Population Medicine and Diagnostic Sciences
Extension Associate
---
 ANIMAL HEALTH DIAGNOSTIC CENTER
---
Department of Population Medicine and Diagnostic Sciences
Cornell University College of Veterinary Medicine
Ithaca, NY 14853

Office: 607.253.3673
Lab:
Fax:
Email: bjs24@cornell.edu
Research Interest
My research interest is Endocrinology – Equine Cushings & Metabolic Syndrome, Reproduction
Education
B.S. - 1986 Elmira College, Biology-Chemistry major, Math minor, Cum Laude
DVM - 1993 Cornell University
Biography/Professional Experience
1996 - present Research Associate II - NYSCVM Diagnostic Lab - Endocrinology : Cornell University
1999 - present QA auditor as needed for the NYSCVM Diagnostic Center
1994 - present Equine Veterinarian
1994 - 1996 Medical Technologist II - NYSCVM Diagnostic Lab - Endocrinology : Cornell University
1993 - 1994, 1995 Large Animal Ambulatory Veterinarian - Pine City Vet Clinic, Pine City, NY
1987 - 1993 Research Laboratory Technician - NYSCVM Diagnostic Lab - Endocrinology: Cornell University
1990 Bacteriology Laboratory Technician - NYSCVM Diagnostic Lab - Johnes Laboratory: Cornell University
1987 Research Technician - Entomology: Cornell University
1985 - 1986 Microbiology Stock Room Technician: Elmira College
1983 - 1986 Chemistry Stock Room Technician: Elmira College
1978 - 1984 Summer Music Teacher at S-VE High School - clarinet and saxophone
Publications
GA Perkins, S Lamb, HN Erb, B Schanbacher, DV Nydam, and TJ Divers. (2001). Plasma adrenocorticotropin (ACTH) concentrations and clinical response in horses treated for equine Cushing=s disease with cyproheptadine or pergolide. Eq Vet Journal. Vol 34 #7. P679-685.
Mark T Donaldson, S McDonnell, BJ Schanbacher, SV Lamb, D McFarlane, and J Beech (2005) Variation in plasma ACTH concentration and dexamethasone suppression test results in association with season, age and sex in healthy ponies and horses. J Vet Intern Med. Vol 19. P217-222.
Donald M Walsh, CM McGowan, T McGowan, SV Lamb, BJ Schanbacher, and NJ Place (2009) Correlation of Plasma Insulin Concentration with Laminitis Score in a Field Study of Equine Cushing's Disease and Equine Metabolic Syndrome. J Eq Vet SciTo be published
Anna M Firshman, Christopher K Cebra, Barbara J Schanbacher, Elizabeth Seaquist (2013) Evaluation of insulin secretion and action in New World camelids. AJVR Vol 74 No 1. (Jan 2013) P96-101.
Awards and Honors
Professional/Academic Affiliations
American Veterinary Medical Association
Society for Comparative Endocrinology