Anushka Dongre, PhD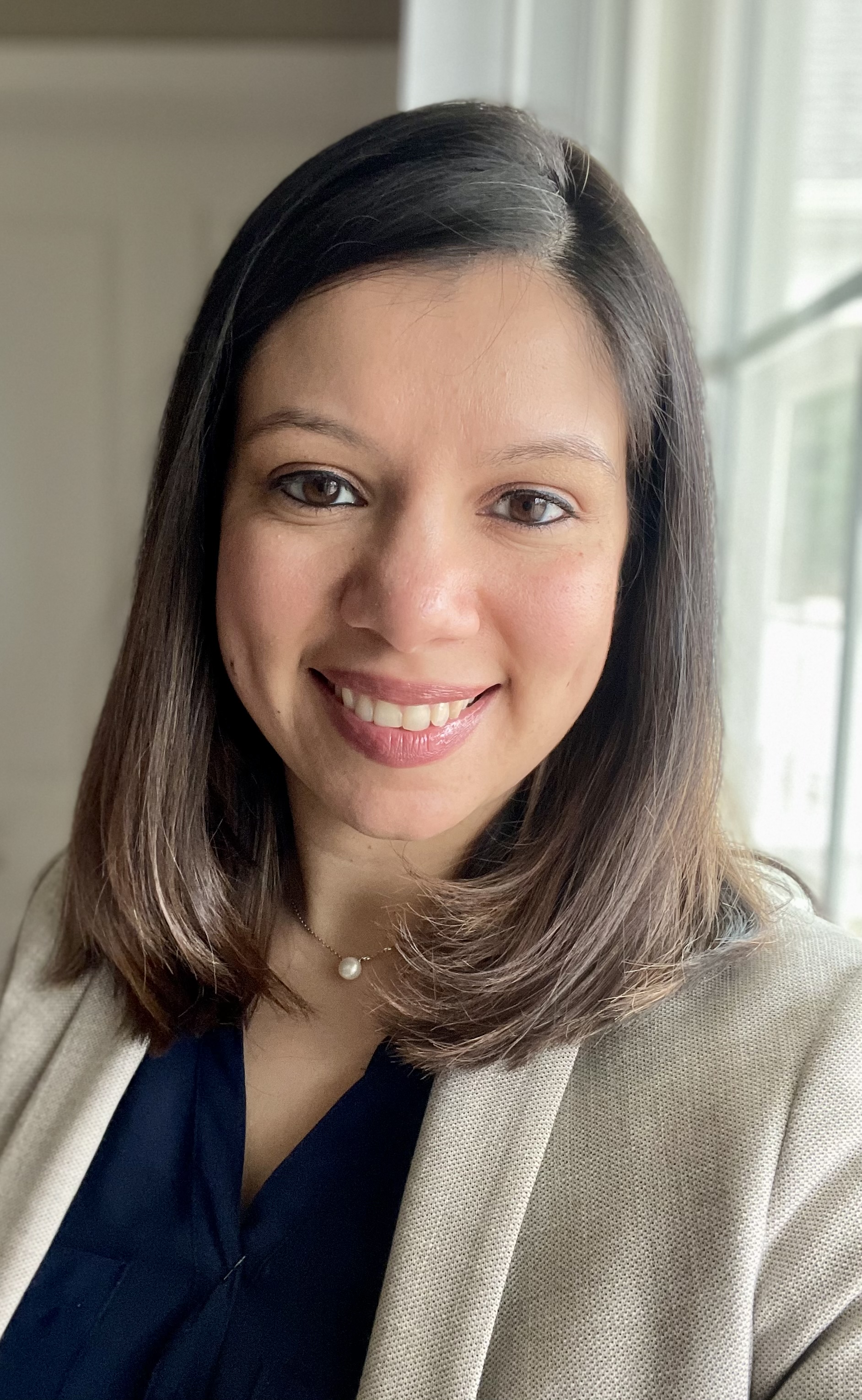 Department of Biomedical Sciences
Assistant Professor
---
---
---
Department of Biomedical Sciences
Cornell University College of Veterinary Medicine
T7 012A Veterinary Research Tower, Box 17
Ithaca, NY 14853-6401

Phone: 607-253-2197
Fax: 607-253-4447
Email: ad789@cornell.edu
Research Interest
Although immune checkpoint blockade therapy has revolutionized cancer treatment, a subset of tumors, such as those of the breast, are still largely unresponsive. The Dongre Lab is focused on understanding mechanisms that can potentiate the efficacy of immune checkpoint blockade therapy in the context of poorly responding tumors. We specifically focus on understanding how the Epithelial-to-Mesenchymal Transition (EMT), a cell-biological process that is associated with metastatic dissemination, contributes to immunosuppression and resistance to checkpoint blockade immunotherapies in the context of breast carcinomas.

We have observed that the residence of carcinoma cells in distinct cell biological states (epithelial versus quasi-mesenchymal) directly impacts their susceptibility to anti-tumor immune attack and elimination by checkpoint blockade immunotherapies. Specifically, while epithelial tumors are highly sensitive to such therapies, mesenchymal tumors are resistant to the same. Moreover, a minority population of more-mesenchymal cancer cells can cross-protect their epithelial neighbors residing in the same tumor from immune attack. In addition, perturbation of several cell-intrinsic pathways that are specifically associated with the quasi-mesenchymal state, can potentiate the efficacy of anti-CTLA4 immunotherapy and render highly refractory mesenchymal tumors responsive to such therapy. The central focus of my laboratory is to understand the mechanisms by which this occurs.

In order to do so, we utilize in vitro cell biological models of epithelial and quasi-mesenchymal breast cancer as well as in vivo, preclinical models of epithelial and quasi-mesenchymal breast tumors in conjunction with spatial transcriptomics, CRISPR/Cas9, imaging techniques and flow cytometry. 
Education
Postdoc, Whitehead Institute for Biomedical Research (Advisor: Robert A. Weinberg)
PhD, University of Massachusetts-Amherst (Advisor: Barbara A. Osborne)
MS, University of Mumbai, India
BS, University of Mumbai, India
Biography/Professional Experience
Dr. Anushka Dongre is an Assistant Professor in the Department of Biomedical Sciences, College of Veterinary Medicine at Cornell University. She obtained her BS and MS degrees in Microbiology from the University of Mumbai, India. Her graduate training in T-cell biology was supervised by Dr. Barbara A. Osborne, at the University of Massachusetts-Amherst, where she studied the role of non-canonical Notch signaling in regulating T-cell function. For her postdoctoral training, she was keen on applying her skills as an immunologist to better understand cancer progression. This led her to pursue her postdoctoral work in the laboratory of Dr. Robert A. Weinberg, at the Whitehead Institute for Biomedical Research and the Massachusetts Institute of Technology (MIT) in Cambridge, MA. Here, she demonstrated that the epithelial-to-mesenchymal transition (EMT) contributes to immunosuppression and drives refractory responses of breast cancers to immune checkpoint blockade therapy. She also demonstrated that quasi-mesenchymal breast tumors can be completely sensitized to anti-CTLA4 immune checkpoint blockade therapy by perturbing cancer cell-intrinsic expression of certain paracrine factors. These studies have been published as cover page articles in leading journals. Anushka is passionate about Immunology and Cancer Biology, and is firmly committed to mentoring the next generation of graduate and undergraduate students.
 Professional Publications
Awards and Honors
Dr. Dongre was awarded the Byron Prize for outstanding PhD dissertation for her graduate work on non-canonical Notch signaling in T-cells. Her postdoctoral work on the EMT program as a driver of resistance to immune attack was supported by the Ludwig Cancer Research Postdoctoral Fellowship. For this work, she has also been awarded the Whitehead Institute Postdoc Association Education Award, the Keystone Symposia Future of Science Fund Scholarship, the AACR Scholar-In-Training Award and a Young Investigator Travel Award by the Society for Immunotherapy of Cancer (SITC). For her work in tumor immunology, Anushka was selected to be in the SITC Women in Cancer Immunotherapy Network (WIN) Class of 2021.  In addition, she was also awarded a K22 Transition Career Development Award to support her transition to a faculty position.
Professional/Academic Affiliations
American Association for Cancer Research (AACR)
Society for Immunotherapy of Cancer (SITC)