Bruce Kornreich, DVM, PhD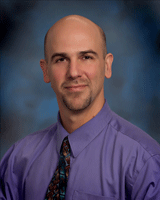 Diplomate - American College of Veterinary Internal Medicine (Cardiology)

Senior Extension Associate
Director, Cornell Feline Health Center
---
---
Department of Clinical Sciences
Cornell University College of Veterinary Medicine
235 Hungerford Hill Road
Ithaca, NY 14853

Office: 607.253.3414
Fax: 607.253.3419
Email: bgk2@cornell.edu
Research/Clinical Interest
Dr. Kornreich's interests include lion channel modulation, mechanisms and treatment of atrial fibrillation, and biochemical and mechanical mechanisms of mitral valvular endocardiosis.
Education and Training
2005     Cornell University, Pharmacology, PhD
1993 - 1995     Cornell University, Residency in Cardiology
1992     Cornell University, Veterinary Medicine, DVM
1985     State University of New York at Albany, Biology, BS
Biography/Professional Experience
Dr. Kornreich received his DVM from Cornell University in 1992. Following one year of small animal private practice experience in central New Jersey, he returned to Cornell as the first Cardiology resident in 1993. After one year as a postdoctoral associate in the Department of Pharmacology, he began graduate studies in the Department of Molecular Medicine and received his PhD in Pharmacology from Cornell University in 2005. He is board certified in Cardiology by the American College of Veterinary Internal Medicine and has been a Senior Research Associate in the Department of Clinical Sciences since 2007.
Publications

    Please select the PubMed link for a list of Dr. Kornreich's publications.
Awards and Honors
2012     Pfizer Distinguished Veterinary Teaching Award, Cornell University, Ithaca, NY
2011     Outstanding Faculty Advisor, Cornell University, Ithaca, NY
2008     Appointed Review Board, Journal of Veterinary Cardiology
1997     Diplomate, American College of Veterinary Internal Medicine (Cardiology)

1995     Outstanding Resident Award, NYS College of Veterinary Medicine, Ithaca, NY

1993     Gary M. Bolton Memorial Cardiology Award, NYS College of Veterinary Medicine, Ithaca, NY

1989     Elected to Honor Committee, Class of 1992, NYS College of Veterinary Medicine, Ithaca, NY
Professional/Academic Affiliations
American Association of Feline Practitioners

American College of Veterinary Internal Medicine

American Veterinary Medical Association

Consultant: Feline Health Center, Cornell University

Phi Zeta Society