Caroline Yancey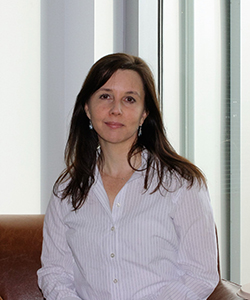 Department of Population Medicine and Diagnostic Sciences
Lecturer
---
---
Department of Population Medicine and Diagnostic Sciences
Cornell University College of Veterinary Medicine
Ithaca, NY 14853

Office: 607.253.3573
Email: cby6@cornell.edu
Research Interest
Disease surveillance, epidemiology, zoonotic and vector-borne diseases, international capacity building.
Education
MPH in Epidemiology, 2013, University of North Carolina at Chapel Hill
DVM, 1998, North Carolina State University College of Veterinary Medicine
Biography/Professional Experience
2017-present: Associate Director, International Programs, College of Veterinary Medicine; Lecturer, Master of Public Health program
2014, 2016-2017: Collaborating Research Scientist, Intracellular Pathogens Research Laboratory, Center for Comparative Medicine and Translational Research, North Carolina State University
2014-2016: Epidemiology and Clinical Training Lead, Cooperative Biological Engagement Program, Azerbaijan
2012-2013: Research Assistant, Worldwide Epidemiology, GlaxoSmithKline, NC
2001-2014: Clinical Veterinarian: equine racetrack practice, small animal general and emergency practice, mixed animal practice, laboratory animal medicine
2000: Clinical Internship, Equine Medicine and Surgery, Mid-Atlantic Equine Medical Center, NJ
1999: Clinical Internship, Theriogenology, North Carolina State University College of Veterinary Medicine
Publications
Yancey CB, Qurollo BA, Hegarty BC, Wiesen C, Diniz PPVP, Breitschwerdt EB. Efficacy of doxycycline treatment in dogs with Anaplasma phagocytophilum infection in the US.  Accepted: Journal of Small Animal Practice. 2017. doi:10.1111/jsap.12799
Stirnadel-Farrant HA, Galwey N, Bains C, Yancey C, Hunt CM. Children's liver chemistries vary with age and gender and require customized pediatric reference ranges. Regulatory Toxicology and Pharmacology. 2015, 73(1): 349-355.
Yancey CB, Hegarty BC, Qurollo BA, Levy MG, Birkenheuer AJ, Weber DJ, Diniz PVPP, Breitschwerdt EB. Regional seroreactivity and vector-borne disease co-exposures in dogs in the United States from 2004-2010: utility of canine surveillance. Vector-Borne and Zoonotic Diseases. October 2014, 14(10): 724-732.
Awards and Honors
TBD
Professional/Academic Affiliations
American Veterinary Medical Association
North Carolina Veterinary Medical Association
North Carolina One Health Collaborative Intellectual Exchange group
USDA Accredited Veterinarian
USDA National Animal Health Emergency Response Corp