Carolyn Sevier, PhD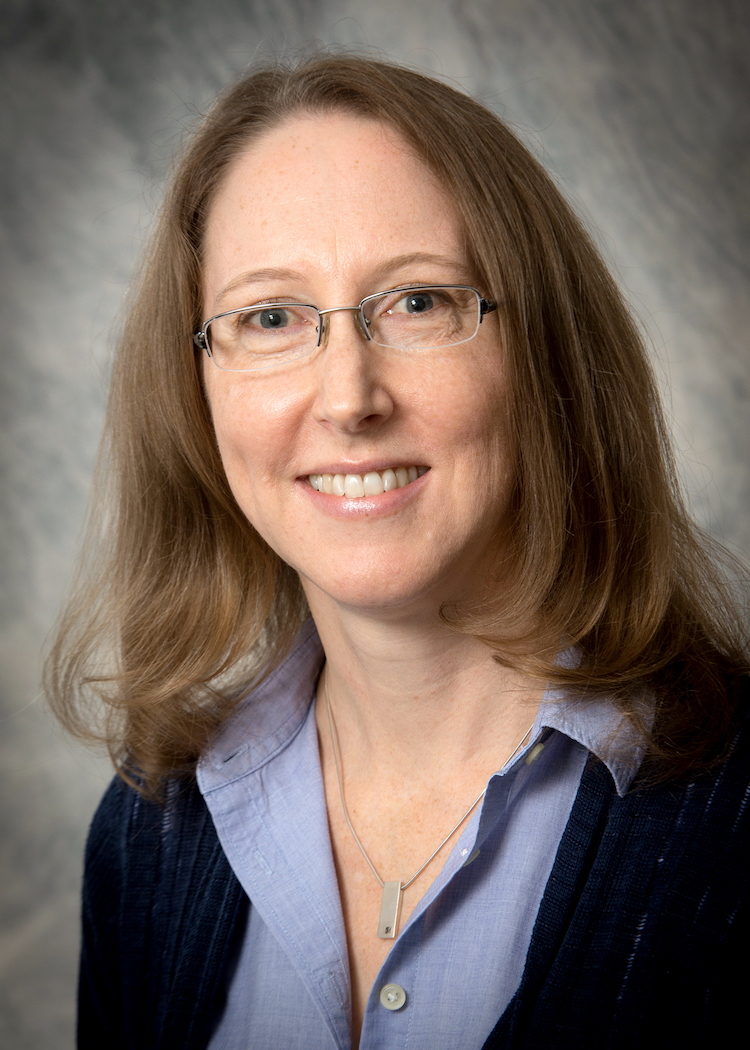 Department of Molecular Medicine
Associate Professor
---
---
Department of Molecular Medicine
Cornell University College of Veterinary Medicine
C4-141 Veterinary Medical Center
Ithaca, NY 14853

Office: 607.253.3657
Lab: 607.253.4312
Email: css224@cornell.edu
Research Interest
Research in the Sevier lab focuses on characterization of the signaling pathways that sense and respond to cellular redox imbalances to alleviate oxidative stress. Specifically, research efforts focus on how the cell maintains a redox environment in the endoplasmic reticulum (ER) lumen appropriate for oxidative protein folding. We study the molecular mechanisms regulating cellular oxidative folding and stress pathways using a combination of molecular, genetic, and biochemical techniques. Normal cell function relies on an ability of the ER to efficiently fold proteins. The crucial role of protein folding for cellular function is underscored by the number of diseases associated with the defective maturation of ER-generated polypeptides (e.g. Cystic Fibrosis, Alzheimer's Disease, Diabetes). An essential step in the folding of many proteins within the ER lumen is the formation of disulfide bonds between cysteine residues. Intriguingly, this vital step for protein biogenesis in the ER is also a potentially significant source of detrimental reactive oxygen species (ROS). We would like to understand the complex systems that allow cells to balance the essential process of oxidative folding with potentially damaging ROS production. Maintaining a proper redox balance in the ER is key to maintain an environment for protein generation in the ER and to prevent oxidative stress. At present, our lab has uncovered two redox pathways that are required to maintain normal ROS physiology within the ER. Currently, we are focused on mechanistically defining these two uncharacterized systems.
Education
PhD, Biochemistry, John Hopkins University School of Medicine, 2000
BA, Biological Chemistry, Wellesley College, 1993
Biography/Professional Experience
2010-Present, Assistant Professor, Department of Molecular Medicine, Cornell University
2004-2010, Research Scientist, Department of Biology, Massachusetts Institute of Technology
1999-2004, Postdoctoral Fellow, Department of Biology, Massachusetts Institute of Technology
Publications
Wang, J., Sevier, C. (2016) Formation and Reversibility of BiP Protein Cysteine Oxidation Facilitate Cell Survival during and post Oxidative Stress. 291:7541-57.
Wang, J., Pareja, K., Kaiser, C., Sevier, C. (2014) Redox signaling via the molecular chaperone BiP protects cells against endoplasmic reticulum-derived oxidative stress. 3:e03496.
Sevier, C. (2012) Erv2 and quiescin sulfhydryl oxidases: Erv-domain enzymes associated with the secretory pathway. 16:800-808.
Sevier, C., Qu, H., Heldman, N., Gross, E., Fass, D., Kaiser, C. (2007) Modulation of cellular disulfide bond formation and the ER redox environment by feedback regulation of Ero1. 129:333-344.

click here for a complete listing of Dr. Sevier's publications
Awards and Honors
2000-2003, NIH,Individual Postdoctoral National Research Service Award
1993, Wellesley College, B.A. cum laude with Highest Honors in Biochemistry
Share this: