Cynthia Leifer, PhD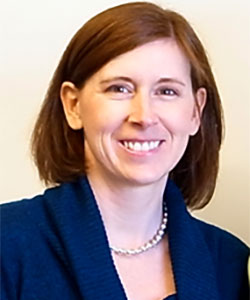 Research Interest
The Leifer lab uses multiple approaches from basic molecular biology to cell biology, and whole animal models, to address questions related to innate immunity, host defense, autoimmunity, biomaterials and biology of Toll-like receptors (TLRs) in these processes. We have made seminal contributions to our understanding of post-translational regulation of TLRs and how those modifications control signaling through this class of receptors. Recently, we have expanded into broader exploration of regulation of TLR-mediated inflammation and how disease associated changes in tissues modulate innate immune macrophage function, specifically how mechanics of the growth microenvironment regulate TLR signaling.
Education
PhD (Weill Medical College, Cornell University)
Biography/Professional Experience
Dr. Leifer is an Associate Professor in the Department of Microbiology and Immunology at the College of Veterinary Medicine, Cornell University. She received her Bachelor of Science from the University of Maryland College Park and her PhD from the Weill Graduate School of Medical Sciences at Cornell. While a postdoctoral fellow at the National Cancer Institute in Bethesda Maryland, she began work on the intracellular localization and trafficking of receptors critical for innate immune responses: Toll-like receptors. Her current research is on the regulation of TLRs and macrophages in driving host defense and autoimmune inflammation. She has obtained R01, R21, R25 and R03 funding from the NIAID, as well as K22 funding from the NCI. She is currently co-director of the Cornell PACE program that can be found at blogs.cornell.edu/pace. She is also co-host of the podcast Immune.
Publications
Awards and Honors
2017     Alice and Constance Cook Award for Empowering Women at Cornell
2016     Lab Travel Award to attend the annual American Association of Immunologists meeting
2015     Dolph O. Adams award for excellence in macrophage research, Society for Leukocyte Biology
2014     Distinguished Veterinary Teaching Award, Department of Microbiology and Immunology, College of Veterinary Medicine, Cornell University
2013     Phi Zeta Vet Honor Society, Honorary Member, College of Veterinary Medicine, Cornell University
2012     Pfizer Animal Health Award, given to one faculty member each year for excellence in research, College of Veterinary Medicine, Cornell University
2009     Junior Faculty Travel Award, American Association of Immunologists
2007 and 2009  Professional Development Award, Cornell University ADVANCE Program
Professional/Academic Affiliations