Cynthia Leifer, PhD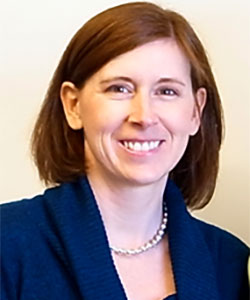 Department of Microbiology and Immunology
Associate Professor of Immunology
---
Department of Microbiology and Immunology
Cornell University College of Veterinary Medicine
C5 153 VMC
Ithaca, NY 14853

Office: 607.253.4258
Email: cal59@cornell.edu
Research Interest
The innate immune system is designed to protect us from microbial invasion; however not all microbes are harmful, and often it is best to avoid, or tailor, responses so that the immune system does not itself cause disease. Failure in regulation of immune responses leads to chronic inflammation, and autoimmunity. The overall theme of my research is to understand how innate immune receptors are regulated. This is important for human health because although most innate immune receptors detect unique molecular structures present on microbes and not in the host, a few detect highly conserved structures such as nucleic acids (DNA and RNA). Transmembrane receptors that detect DNA and RNA belong to a family of innate immune receptors called Toll-like receptors (TLRs).
TLR9 is the receptor for DNA and is our model system. We have shown that TLR9 and other nucleic acid sensing TLRs are unique because they are not expressed at the cell surface, that TLR9 traffics through the Golgi to reach endosomes, and have identified sequences in the cytoplasmic tail that regulate these events. Our most recent studies have identified a critical tyrosine that differentially regulates cytokine production, and have uncovered a unique endogenous negative regulatory form of TLR9. We believe that identification of these regulatory events will reveal proteins or pathways that are therapeutic targets for interfering with TLR9 function and will lead to new treatments for autoimmune diseases such as Systemic Lupus Erythematosus and Inflammatory Bowel Disease.
Current Projects
*  Regulation of the soluble negative regulatory form of TLR9
*  The role of TLR9 on non-hematopoetic cells
*  Trafficking and post-translational modification of TLR9
*  Regulatory pathways for other nucleic acid-sensing TLRs
Regulation of immune response by intracellular signaling events.
Education
PhD (Weill Medical College, Cornell University)
Biography/Professional Experience
Dr. Leifer, an Associate Professor in the Department of Microbiology and Immunology, received her Bachelor of Science from the University of Maryland College Park and her PhD from the Weill Graduate School of Medical Sciences, Cornell University. While a postdoctoral fellow at the National Cancer Institute in Bethesda Maryland she began work on the intracellular localization and trafficking of receptors critical for innate immune responses.
Publications
Leifer, CA, WA Rose, F Botelho. (2012). Traditional biochemical assays for studying Toll-like receptor 9. Journal of Immunoassays and Immunochemistry. DOI:10.1080/15321819.2012.666222.
Chockalingam A, WA Rose II, M Hasan, C Ju, CA Leifer. (2012). Cutting Edge: A Toll-like receptor 9 cytoplasmic tyrosine motif is selectively required for proinflammatory cytokine production. J. Immunology. 188:527-530.
Leifer CA, JC Brooks.  (2011).  Regulation of Nucleic acid sensing Toll-like receptors in Systemic Lupus Erythematosus.  Systemic Lupus Erythematosus. Edited by Hani Almoallim.   Published by Intech. ISBN 978-953-51-0266-3.
Hasan M, C Ruksznis, Y Wang, CA Leifer. 2011. Negative regulation of TLR3 signaling by an antimicrobial peptide. Journal of Immunology, 187:5653-5659. *Evaluated by Faculty of 1000.
Chockalingam A, Cameron JL, Brooks JC, CA Leifer.  (2011).  Negative regulation of signaling by a soluble form of toll-like receptor 9.  Eur. J. Immunology.   41:2176-2184. ***Featured as one of three articles selected for the "Frontline" section of the journal and in the EJI Commentary "TLR9 Regulation by proteolysis: A friend or foe" by Benedicte Manoury***
Ju CH, Chockalingam A, CA Leifer.  (2009).  Early response of mucosal epithelial cells during Toxoplasma gondii infection.  J. Immunology.  183:7420-7427.
Chockalingam A, Brooks JC, Cameron JL, Blum LK, CA Leifer.  (2009).  TLR9 traffics through the Golgi complex to localize to endolysosomes and respond to CpG DNA.  Immunology and Cell Biology.  87:209-217.
Awards and Honors
Professional/Academic Affiliations
Share this: