David E. Lee, DVM, MBA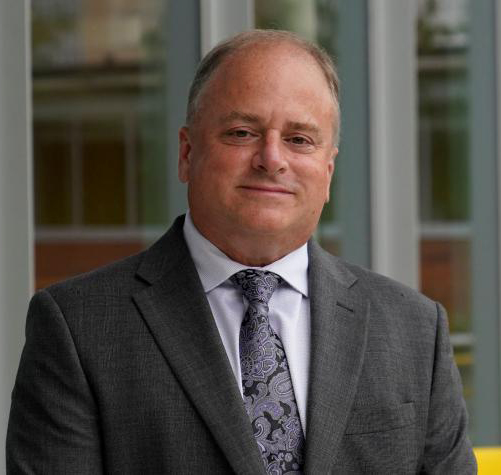 Department of Population Medicine and Diagnostic Sciences
Associate Dean for External Programs
Professor of Practice
 
---
Department of Population Medicine and Diagnostic Sciences
Cornell University College of Veterinary Medicine
Ithaca, NY 14853

Email: del2@cornell.edu
Education
M.B.A. - 1999 Business Administration, Cornell University
D.V.M. - 1994 Veterinary Medicine, Cornell University
B.S. - 1988 Animal Science, Cornell University
Biography/Professional Experience
2020-present - Associate Dean for External Programs, College of Veterinary Medicine, Cornell University
2020-present - Clinical Professor, College of Veterinary Medicine, Cornell University

2016-2018 - Interim Department Chair, Veterinary Clinical Sciences, University of Minnesota

2006–2020 - Hospital Director, Veterinary Medical Center, University of Minnesota

2006-2020 - Associate Professor, Veterinary Practice Management, University of Minnesota

2006-2020 - Director, Career Development, College of Veterinary Medicine, University of Minnesota

2003-2006 - Hospital Director, Veterinary Medical Center, Colorado State University

2003–2006 - Assistant Professor, tenure-track, Colorado State University

2001–2003 - Executive Director, External Affairs and Marketing, College of Veterinary Medicine, Cornell University

1999–2001 - Executive Director, Strategic Planning and Business Development, College of Veterinary Medicine, Cornell University

1996-2003 - Instructor, Cornell University

1996–1999 - Assistant Director, Endocrinology Section, Diagnostic Laboratory, College of Veterinary Medicine, Cornell University

1995-1996 - Associate Veterinarian, Gray-New Gloucester Animal Hospital, Gray, ME

1994-1995 - Associate Veterinarian, North Deering Veterinary Hospital, Portland, ME

1988-1990 - Research Assistant, Endocrinology Section, Diagnostic Laboratory, College of Veterinary Medicine, Cornell University
Publications
Veterinary Clinics of North America – Small Animal Practice, Practice Management, March 2006, Lee DE, Guest Editor

Lim CC, Schulhofer-Wohl SS, Root-Kustritz MV, Molgaard LK, Lee, DE. JAVMA, July 15, 2015 Financial expectations of first-year veterinary students

Stockton KA, Morley PS, Hyatt DR, Burgess BA, Patterson G, Dunowska M, Lee DE. JAVMA, Dec 1, 2005 Effects of Footwear Hygiene Protocols on Non-Specific Bacterial Contamination of Floor Surfaces in an Equine Hospital

Patterson G, Morley PS, Blehm KD, Lee DE. Efficacy of directed misting application of a peroxygen disinfectant for environmental decontamination of a veterinary hospital. JAVMA 2005 Aug; 227(4): 597-602

Lee DE, Lamb SV, Reimers TJ. Effects of hyperlipemia on radioimmunoassays for progesterone, testosterone, thyroxine, and cortisol in serum and plasma samples from dogs. Am J Vet Res. 1991 Sep; 52(9):1489-91.

Lee DE. Marketing Veterinary Services, Vet Clin of NA, March 2006.
Professional/Academic Affiliations
Veterinary Management Group – VMG-30, 2015 - present
American Veterinary Medical Association, Member
Minnesota Veterinary Medical Association, Member
University Committees
OACA Associate Deans for Clinical Affairs, 2019 – present
AHC Finance and Planning Committee, University of Minnesota, Member, 2008 – 2018
VMC Hospital Leadership Committee, University of Minnesota, Chair, 2006 – present
CVM Administrative Council, University of Minnesota, Member, 2006 – present
VMC Hospital Management Committee (formerly Clinical Management Committee), University of Minnesota, Chair, 2006 - present
Veterinary Teaching Hospital Board, Colorado State University, Chair, 2003 - present
VTH Development Committee, Colorado State University, Chair, 2003 -present
External Advisory Board, Veterinary Diagnostic Laboratory, Colorado State University, Member, 2003 - present
South Campus Biosecurity Committee, College of Veterinary Medicine & Biomedical Sciences, Colorado State University, Member, 2003 - present
Curriculum Development Committee, College of Veterinary Medicine & Biomedical Sciences, Colorado State University, Member, 2003 - present
College Executive Committee, College of Veterinary Medicine & Biomedical Sciences, Colorado State University, Member, 2003 – present
State and National
Board Member, Minnesota Veterinary Medical Association, 2019

Chair, Opioid Crisis Taskforce, 2019

Academic Liaison, Minnesota Veterinary Medical Association, 2014-present
VTH Benchmarking Task Force, National Commission on Veterinary Economic Issues – Member, 2007-2009
Commission on Education, Colorado Veterinary Medical Association, Co-chair, 2005 – 2006
Committee on Animals and the Law, CVMA, 2003 - 2005