Deborah Fowell, DPhil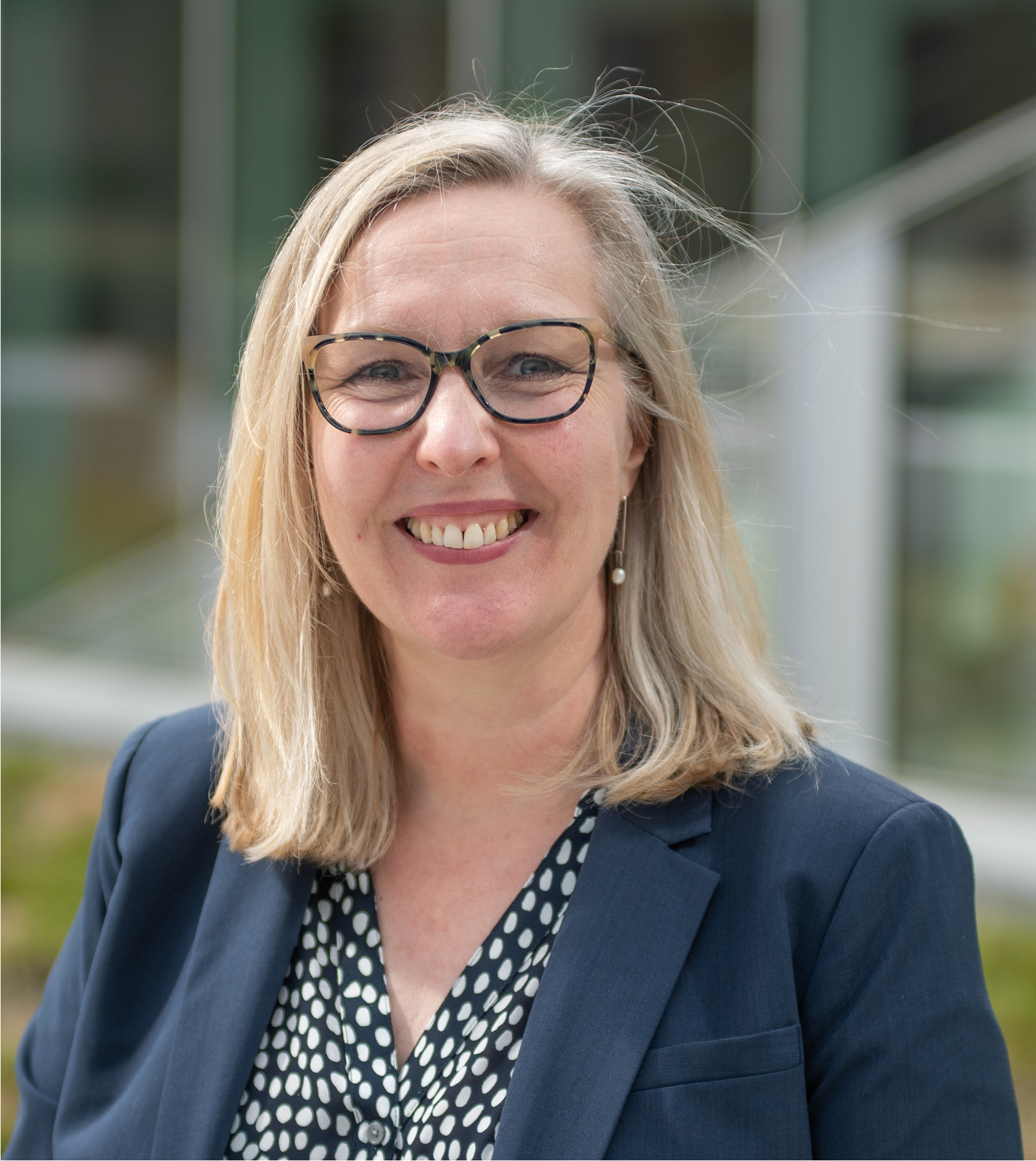 Research Interest
Dr. Fowell's laboratory's research focuses on the spatiotemporal regulation of T cell immunity at tissues sites of infection and inflammation.
The rapid response of the immune system to tissue damage and infection is reliant on the incredibly nimble movement of leukocytes between and within tissues. Tissue-specific mobilization depends on the ability of leukocytes to sense directional signals from specialized niches and to quickly respond and adapt to environmental cues and tissue landscapes remodeled by infection, inflammation and malignancy. The inflamed microenvironment provides positional cues that can optimize immune function, but may also provide signals that alter function and promote or inhibit T cell survival.  Understanding the regulation of leukocyte migration and function at inflamed sites is central to our ability to control immune function in health and disease.
We are actively engaged in defining the signals that enable effector T cells to 'find' areas of damage and infection within inflamed tissues.  Correct positioning of T cells is essential for the local delivery of effector molecules that can control infection and promote tissue repair, while preventing collateral damage to healthy tissue.  We utilize intravital imaging tools, multiphoton microscopy and optogenetics, to visualize and manipulate effector CD4+ T cells in action, in situ.  These approaches have revealed extrinsic control of effector CD4+ T cell movement; with roles for chemokines in regulating effector CD4+ T cell accumulation at inflamed sites and roles for T cell integrins in promoting interactions with the extracellular matrix that guide their movement and position within tissues.  We have also identified cell intrinsic programming events during Th differentiation that tune effector subset-specific T cell responsiveness to the environmental cues.  More recently, we have discovered the de novo generation of chemokine-rich activation niches within inflamed sires that appear to locally optimize the activation of effector T cells.  Our long-term goal is to uncover how the position of effector T cells is regulated by environmental cues and how those micro-anatomical niches boost or attenuate T cell function. Knowledge of spatiotemporal regulation of T cell migration and function will lead to novel therapies aimed at inhibiting the dysregulated autoimmune and allergic conditions as well as augmenting the host response to tumors, infectious agents and vaccines.
Education
BSc Bristol University UK
DPhil (PhD) Oxford University, UK
Biography/Professional Experience
Dr. Fowell assumed her position as Professor and Chair of the Department of Microbiology and Immunology in October 2020.  Her previous experience was as professor in the Center for Vaccine Biology and Immunology and the Department of Microbiology and Immunology at the University of Rochester where she had worked since 2000.  She received a B.Sc. degree in Cellular Pathology from Bristol University in the UK in 1988 and was awarded a Ph.D. (rather a D.Phil.) from Oxford University in 1992. She performed postdoctoral studies at Oxford University and at the University of California, San Francisco.  Her research program continues to be supported by funding from the National Institutes of Health for research into CD4 T cell function in health and disease.
Publications
Selected publications:
Fowell DJ and Kim M (2021) The Spatiotemporal control of effector T cell migration. Nat Rev Immunol in press
Fernandes NRJ, Reilly NS, Schrock DC, Hocking DC, Oakes PW, Fowell DJ. (2020) CD4+ T Cell Interstitial Migration Controlled by Fibronectin in the Inflamed Skin. Front Immunol. 11:1501. PMCID: PMC7393769
Lim K, Kim TH, Trzeciak A, Amitrano AM, Reilly EC, Prizant H, Fowell DJ, Topham DJ, Kim M. (2020)  In situ neutrophil efferocytosis shapes T cell immunity to influenza infection. Nat Immunol. 21(9):1046-1057. PMCID: PMC7791396
Gaylo-Moynihan A, Prizant H, Popović M, Fernandes NRJ, Anderson CS, Chiou KK, Bell H, Schrock DC, Schumacher J, Capece T, Walling BL, Topham DJ, Miller J, Smrcka AV, Kim M, Hughson A, Fowell DJ.  (2019)  Programming of Distinct Chemokine-Dependent and -Independent Search Strategies for Th1 and Th2 Cells Optimizes Function at Inflamed Sites. Immunity 20;51(2):298-309. PMCID: PMC6904228
Schrock DC, Leddon SA, Hughson A, Miller J, Lacy-Hulbert A, Fowell DJ. (2019) Pivotal role for αV integrins in sustained Tfh support of the germinal center response for long-lived plasma cell generation. Proc Natl Acad Sci U S A. 116(10):4462-4470. PMCID: PMC6410787
Ford J, Hughson A, Lim K, Bardina SV, Lu W, Charo IF, Lim JK, Fowell DJ. (2019) CCL7 Is a Negative Regulator of Cutaneous Inflammation Following Leishmania major Infection Front Immunol. 9:3063.  PMCID: PMC6331479