Gary Whittaker, PhD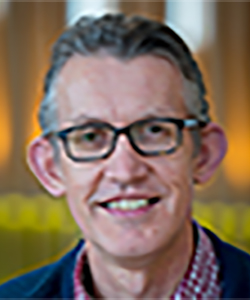 Department of Microbiology and Immunology
Professor of Virology
---
---
Department of Microbiology and Immunology
Cornell University College of Veterinary Medicine
T8016C Veterinary Reserach Tower
Ithaca, NY 14853

Office: 607.253.4019
Email: grw7@cornell.edu
Research Interest
Dr. Whittaker's FIP research is highlighted in the video here: https://research.cornell.edu/video/veterinary-college-breakthrough-uncovers-key-fighting-deadliest-cat-virus-video
Influenza
We are studying the entry mechanism of influenza virus into its host in order to gain information on the pathogenic properties of the virus. Our studies are focused on a structure-function analysis of the viral hemagglutinin (HA) and its role in virus entry and membrane fusion. In particular, we study how proteases activate the HA, and how mutations in the viral genome allow selection of distinct proteases that may allow increased spread and virulence. We also study the interaction of influenza virus with bacteria in the respiratory tract, in co-infections situations. While our work principally involves human influenza viruses, we also study avian influenza, including novel H7N9 viruses under BSL3 containment.

In collaboration with the lab of David Putnum (Dept. Biomedical Engineering) we are evaluating novel vaccine platforms for influenza virus, as well as investigating novel therapeutic options for influenza and paramyxoviruses that target host cell proteases. Our work on influenza also covers the risk assessment aspects of emerging human and avian influenza viruses, in association with single-particle imaging in the laboratory of Susan Daniel (School of Chemical Engineering).

Coronaviruses.
Coronaviruses are major cause of disease in many animal species and have become increasingly important as human pathogens. Our studies are focused on a structure-function analysis of the viral spike (S) and its role in virus entry and membrane fusion. We study both receptor interactions as well as how proteases activate S, and how mutations in the viral genome allow selection of distinct proteases allowing increased pathogenesis. Our studies include work on Middle East Respiratory Syndrome (MERS) coronavirus under BSL3 conditions, feline coronaviruses, canine coronavirus,  and emerging coronaviruses of pigs (PEDV) and horses (EqCoV).
Rhabdoviruses.
Rhabdoviruses includes many important human, animal and plant pathogens, including Rabies virus. Vesicular stomatitis virus (VSV) is a prototypic virus in the Rhabdoviridae, and it is a focus of the Whittaker Lab. Using the information provided by the recent crystal structure of the VSV glycoprotein (G), we are carrying out a mutagenesis study to determine the critical amino acids within the fusion domain of VSV G, as well as a related fish rhabdovirus, viral hemorrhagic septicemia virus (VHSV).
Ebola
Ebola virus, along with the related Marburg virus, are filoviruses that are currently of high significance in public health. Our studies are focused on the structure-function relationship of the viral glycoprotein (GP; its role in virus entry and membrane fusion and the potential for development of new anti-viral therapeutics targeting virus fusion. This work is in collaboration with Dr. Susan Daniel (School of Chemical and Bimolecular Engineering). We study the virus as non-replicating pseudovirons, using single particle imaging, TIRF microscopy and supported lipid bilayers. Our studies also include work on the host cell proteases activating Ebola and Marburg virus GP.

Arenavirus
Arenaviruses are generally rodent-transmitted disease viruses, but can cause severe illnesses in humans including hemorrhagic fever.
Education
Ph.D. (University of Leeds, UK)
Biography/Professional Experience
Dr. Whittaker is a Professor in the Department of Microbiology and Immunology and has been associated with the department since 1996. He received a bachelor's degree in Biochemistry and his Ph.D. in Microbiology from Leeds University U.K. where he studied the molecular biology and biochemistry of equine herpesvirus. He obtained postdoctoral training at Yale University in the laboratory of Dr. Ari Helenius, studying the cell biology of influenza virus replication. Dr Whittaker's laboratory is focused on the entry of influenza viruses, rhaboviurses and coronaviruses into host cells and is funded by research grants from the National Institutes of Health.
Publications
Awards and Honors
Professional/Academic Affiliations
Dr. Whittaker is a member of the following Graduate Fields: