Gregory Weiland, PhD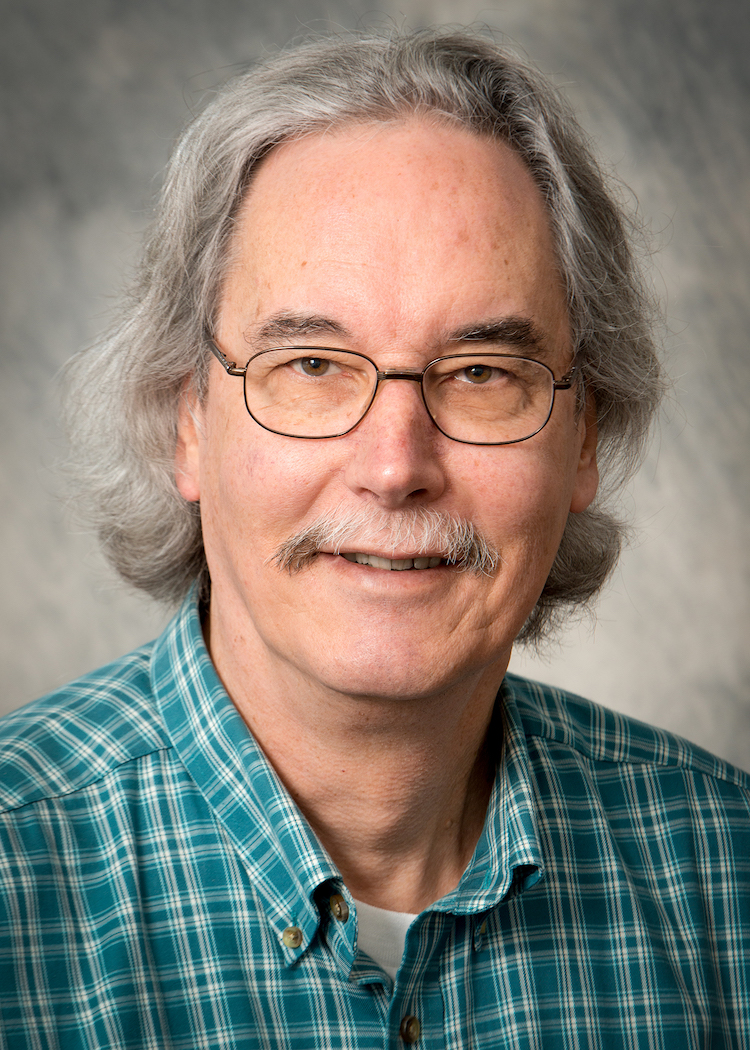 Department of Molecular Medicine
Associate Professor
---
Department of Molecular Medicine
Cornell University College of Veterinary Medicine
Ithaca, NY 14853

Office: 607.253.3876
Lab: 607.253.4379
Fax: 607.253.3659
Email: gaw2@cornell.edu
Education
Postdoctoral Training, Pharmacology, University of Colorado Health Sciences Center, 1981
Ph D, Physiology and Pharmacology, University of California San Diego, 1978
BS, Chemistry, Harvey Mudd College of Science and Engineering, 1972
Biography/Professional Experience
1987-Present, Associate Professor, Department of Pharmacology/Molecular Medicine, College of Veterinary Medicine, Cornell University
1981-1987, Assistant Professor, Department of Pharmacology, College of Veterinary Medicine, Cornell University
1978-1981, Postdoctoral Fellow, Department of Pharmacology, University of Colorado Health Sciences Center
1974-1978, Doctoral Student, Division of Pharmacology, Department of Medicine, School of Medicine, University of California - San Diego
Publications
Ptak, C., Hsieh, C., Weiland, G., Oswald, R. (2014) Role of stoichiometry in the dimer-stabilizing effect of AMPA receptor allosteric modulators. 9:128-133.
Ahmed, A., Ptak, C., Fenwick, M., Hsieh, C., Weiland, G., Oswald, R. (2013) Dynamics of cleft closure of the GluA2 ligand binding domain in the presence of full and partial agonists revealed by hydrogen-deuterium exchange. 288:27658-27666.
Holley, S., Ahmed, A., Srinivasan, J., Murthy, S., Weiland, G., Oswald, R., Nowak, L. (2012) The loss of an electrostatic contact unique to AMPA receptor ligand binding domain 2 slows channel activation. 51:4015-4027.
Stafford, G., Figl, A., Cohen, B., Weiland, G. (1998) Two domains of the beta subunit of neuronal nicotinic acetylcholine receptors contribute to the affinity of substance P. 286:758-762.
Weiland, G., Minneman, K., Molinoff, P. (1979) Fundamental difference between the molecular interactions of agonists and antagonists with the β-adrenergic receptor. 281:114-117.

Click here for a complete listing of Dr. Weiland's publications.
Awards and Honors
1978-1981, National Institutes of Health Postdoctoral Fellowship, National Institutes of Health
1977, Dissertation Fellowship Research Assistantship
1973-1974, Earle C. Anthony Scholarship
1972, Graduation with Distinction, Harvey Mudd College of Science and Engineering