Hélène Marquis, DVM, PhD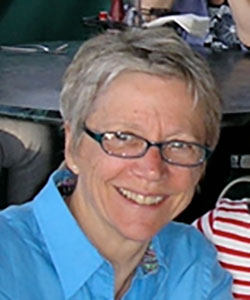 Research Interest
Dr. Marquis is interested in the pathogenesis of bacterial diseases affecting mammalian and aquatic animals.
Education
DVM (University of Montreal)
PhD (Texas A&M University)
Biography/Professional Experience
Dr. Marquis is a professor emerita of Microbiology and Immunology. She received a doctorate degree in Veterinary Medicine from the University of Montréal in Canada and was awarded a Ph.D. in Veterinary Microbiology from Texas A&M University for her studies on the outer membrane proteins of Brucella spp. with Dr. Thomas Ficht. She was a postdoctoral fellow in the laboratory of Dr. Daniel Portnoy at the University of Pennsylvania, working on the pathogenesis of Listeria monocytogenes. In 1997, she assumed a position of assistant professor in the Department of Microbiology at the University of Colorado School of Medicine. She moved to Cornell University in July 2001.
Publications
Professional/Academic Affiliations
American Society for Microbiology