Joanne Fortune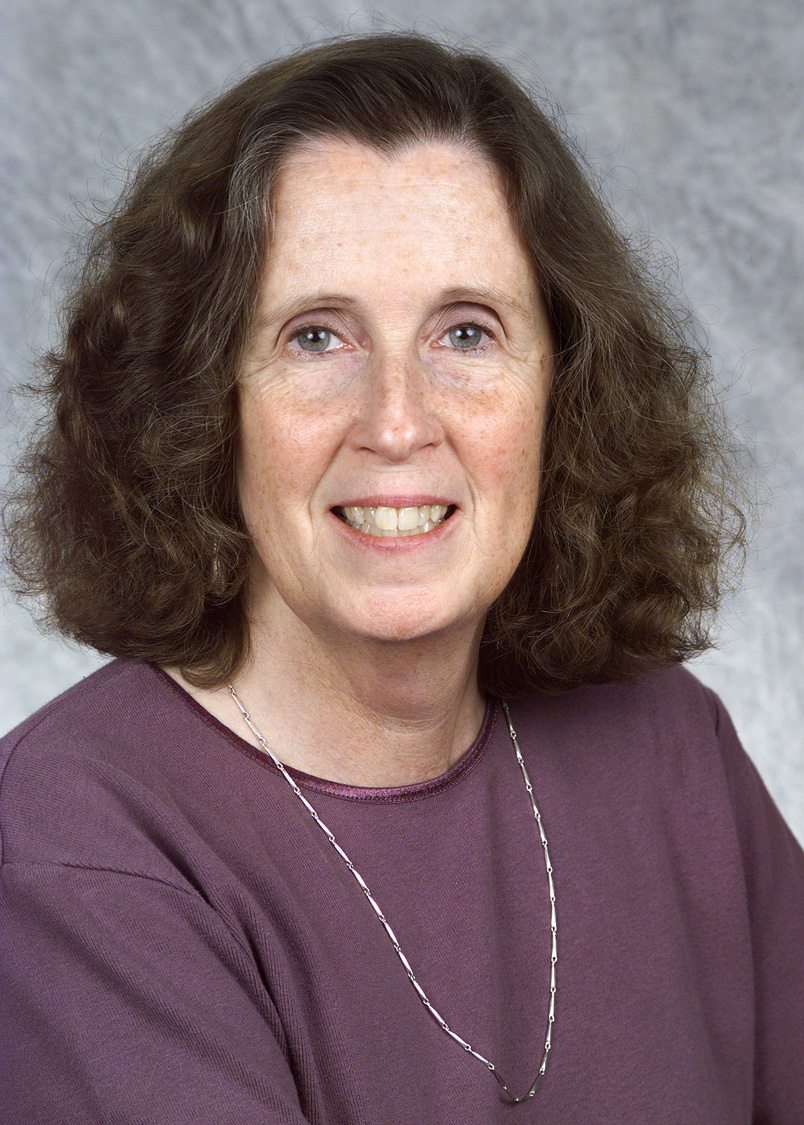 Department of Biomedical Sciences
Professor Emeritus
---
Department of Biomedical Sciences
Cornell University College of Veterinary Medicine
Ithaca, NY 14853

Office: 607.253.3466
Fax: 607.253.4447
Email: jf11@cornell.edu
Research Interest
Ovarian development and function in mammals; reproductive endocrinology
Education
B.A. (1963 1967), College of New Rochelle, New Rochelle, NY
M.S. (1967 1969), Ph.D. (1971 1974), Cornell University, Ithaca, NY (major - embryology, minors - reproductive physiology, genetics)
Biography/Professional Experience
2017-          Professor Emeritus, Dept. of Biomedical Sciences, Cornell University
1992-2017  Professor, Dept. of Physiology (now Biomedical Sciences), College of Veterinary  Medicine, ¬Cornell University (joint appointments in the Sect. of Physiology, Division of Biological Sciences and Women's Studies (now FGSS) Program, College of Arts and Sciences)
1993-94     Visiting Professor, Dept. Ob/Gyn, Univ. of Pennsylvania
1986-92     Associate Professor, Dept. of Physiology, College of Veterinary Medicine, Cornell University (joint appointments in the Sect. of Physiology, Division of Biological Science and Women's Studies Program, College of Arts and Sciences)
1990           Visiting Professor, Dept. of Cell Biology, Baylor College of Medicine, Houston, Texas
1988           Visiting Scientist, Medical Research Centre, Prince Henry's Hospital, Melbourne, Australia
1980-1986  Assistant Professor, joint appointments in the Sect. of Physiology (Division of Biological Science), Women's Studies Program (College of Arts and Sciences), and Dept. of Physiology (College of Veterinary Medicine), Cornell University
1979-1980  Senior Research Associate, Dept. of Physical Biology, College of Veterinary Medicine, Cornell University
1977-1979  Research Associate, Depts. of Animal Sci. and Physical Biology, Cornel Univ.
1976-1977  Postdoctoral Fellow,  Dept. of Animal Science, Cornell University, (with William Hansel)
1975-1976  Postdoctoral Fellow, Depts. of Physiology and Ob/Gyn, Univ. of Western Ontario, London, Ontario (with D.T. Armstrong)
1969-1971  Faculty Member, Garland Junior College, Boston, MA
Publications
Siqueira, L.C., J.T. dos Santos, R. Ferreira, R.S. dos Santos, A.M. dos Reis, J.F. Oliveira, J.E. Fortune, P.B. Goncalves, 2012.  Preovulatory changes in the angiotensin II system in bovine follicles.  Reproduction, Fertility and Development 25:539-546.
Fortune, J.E., M.Y. Yang, J.J. Allen, and S.L. Herrick, 2013. The ovarian follicular reserve in cattle: What regulates its formation and size? J. Anim. Sci. 91:3041-3050.
Mouttham, L.L., J.E. Fortune, P. Comizzoli, 2015.  Damage to fetal bovine ovarian tissue cause by cryoprotectant exposure and vitrification is mitigated during tissue culture.  Journal of Assisted Reproduction and Genetics 32:1239-1250.
Yang, M.Y. and J.E. Fortune, 2015.  Changes in the transcriptome of bovine ovarian cortex during follicle activation in vitro.  Physiological Genomics 47: 600-611.
Allen, J.J., S.L. Herrick, and J.E. Fortune, 2016.  Regulation of steroidogenesis in fetal bovine ovaries: differential effects of LH and FSH.  Journal of Molecular Endocrinology 57:275-286.
Willis, E.L., P.J. Bridges, and J.E. Fortune, 2017.  Progesterone receptor and prostaglandins mediate luteinizing hormone-induced changes in messenger RNAs for ADAMTS proteases in theca cells of bovine periovulatory follicles.  Molecular Reproduction and Development 84:55-66. DOI 10.1002/mrd.22761.
Yang, M.Y., R.A. Cushman, and J.E. Fortune, 2017.  Anti-Mullerian hormone inhibits activation and growth of bovine ovarian follicles in vitro and is localized to growing follicles.  Molecular Human Reproduction 23:282-291.
Fortune, J.E. , 2018.  Antral follicles: Recruitment and selection of ovulatory follicles.  Encyclopedia of Reproduction, 2nd ed., vol. 2, pp. 80-86.
Fortune, J.E., 2018.  Ovarian production of estradiol: The two-cell, two-gonadotropin model.  Encyclopedia of Reproduction, 2nd ed., vol. 2, pp. 165-171.
Awards and Honors
Carl G. Hartman Award, Society for the Study of Reproduction (its highest award), 2017
Asdell Lecture, Cornell University, Dept. Of Animal Science, 2017
Distinguished Service Award, Society for the Study of Reproduction, 2008
James Law Professor of Physiology, College of Vet. Medicine, Cornell University, 2005-
Elected Fellow, American Association for the Advancement of Science, 1989
Ursula Laurus Award for professional achievement, College of New Rochelle, 2002
National Institutes of Health Postdoctoral Fellowship (NRSA), 1976 1977
National Science Foundation Predoctoral Fellowship, 1971 1974
Cornell Graduate Fellowship, 1967 1969
New York State Regents Graduate Fellowship, 1967 1969
B.A. magna cum laude with honors in Biology
Professional/Academic Affiliations
Professor Emeritus, Cornell University, Depts. of Biomedical Sciences and Animal Science and Feminist Gender and Sexuality Studies Program
Emeritus member and Past President, Society for the Study of Reproduction
Fellow, AAAS