Kathryn Bach, MS, VMD, PhD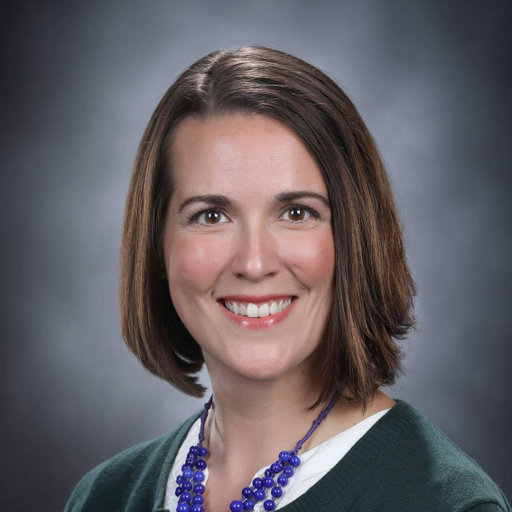 Department of Population Medicine and Diagnostic Sciences
Lecturer
---
---
Department of Population Medicine and Diagnostic Sciences
Cornell University College of Veterinary Medicine
Ithaca, NY 14853

Office: 607-253-2073
Fax: 607-253-4447
Email: kdb23@cornell.edu
Education
PhD, Cornell University, Population Medicine and Animal Science, 2019
VMD, University of Pennsylvania, production animal focus, 2013
MS, Cornell University, Animal Science, 2009
BS, Cornell University, Animal Science, 2004
Biography/Professional Experience
Dr. Kathryn Bach is an Assistant Professor of Practice in the Department of Population Medicine and Diagnostic Sciences. She received her VMD from the University of Pennsylvania with a production animal focus, and further training in livestock medicine and population health at Colorado State University. Dr. Bach received her MS and PhD from Cornell University where she studied semen cryopreservation and methods of subclinical disease monitoring in periparturient dairy cattle, respectively. During her PhD, she was actively involved in teaching in the preclinical veterinary curriculum, both as a lecturer and a laboratory instructor.
Dr. Bach's main lecturing responsibilities are in Foundation Course III, Function and Dysfunction. Additionally, she teaches Ruminant Anatomy and is the Program Coordinator for the Summer Dairy Institute, an advanced training program for prospective dairy veterinarians.
Publications
Lyboldt KE, Bach KD, Newman AW, Robbins SN, Jameson Jordan A. Impact of satisfactory/unsatisfactory grading on student motivation to learn, academic performance, and well-being. Accepted | JVME July 2022.
Seely CR, Bach KD, Barbano DM, McArt JAA. Diurnal variation of milk energy-related constituents and fatty acids in early-lactation Holstein cows with and without hyperketonemia. Animal; 16 (6), 100552.
Bach KD, McArt JAA (2021). Blood calcium as a prognostic indicator of left-displaced abomasum post-surgical correction success. JDS Communications; 2(4):207-211.
Capel MB, Bach KD, Mann S, McArt JAA (2021). A randomized controlled trial to evaluate propylene glycol alone or in combination with dextrose as a treatment for hyperketonemia in dairy cows. J Dairy Sci; 104(2): 2185-2194.
Bach KD, Barbano DM, McArt JAA (2021). The relationship of excessive energy deficit with milk somatic cell score and clinical mastitis. J Dairy Sci; 104(1):715-727.
Seely CR, Bach KD, Barbano DM, McArt JAA (2021). Effect of hyperketonemia on the diurnal patterns of energy-related blood metabolites in early-lactation dairy cows. J Dairy Sci; 104(1):818-825.
Bach KD, Neves RC, Stokol T, McArt JAA. (2020) Technical note: Effect of storage time and temperature on total calcium concentrations in bovine blood. J Dairy Sci; 103(1):922-928.
Bach KD, Barbano DM, McArt JAA. (2019) Association of mid-infrared predicted milk and blood constituents with early lactation negative health and production outcomes in Holstein dairy cows. J Dairy Sci; 102(11):10129-10139.
Bach KD, Sipka A, McArt JAA. (2019) Case study: Evaluating quarter and composite milk sampling for detection of subclinical intramammary infections in dairy cattle. Prev Vet Med; 163:51-57.
Neves RC, Leno BM, Bach KD, McArt JAA. (2018) Epidemiology of subclinical hypocalcemia in early-lactation Holstein dairy cows: the temporal associations of plasma calcium concentration in the first 4 days in milk with disease and milk production. J Dairy Sci; 101(10):9321-9331.
Neves RC, Stokol T, Bach KD, McArt JAA. (2018) Method comparison and validation of a prototype device for measurement of ionized calcium concentrations cow-side against a point-of-care instrument and a benchtop blood-gas analyzer reference method. J Dairy Sci; 101(2):1334-1343.
Bach KD, Heuwieser W, McArt JAA. (2016) Technical note: Comparison of 4 electronic handheld meters for diagnosing hyperketonemia in dairy cows. J Dairy Sci; 99(11): 9136-9142. Editor's Choice.
Professional/Academic Affiliations
American Veterinary Medical Association
American Association of Bovine Practitioners
American Dairy Science Association
National Mastitis Council