Lorraine Francis, DrPH, MPH, MHA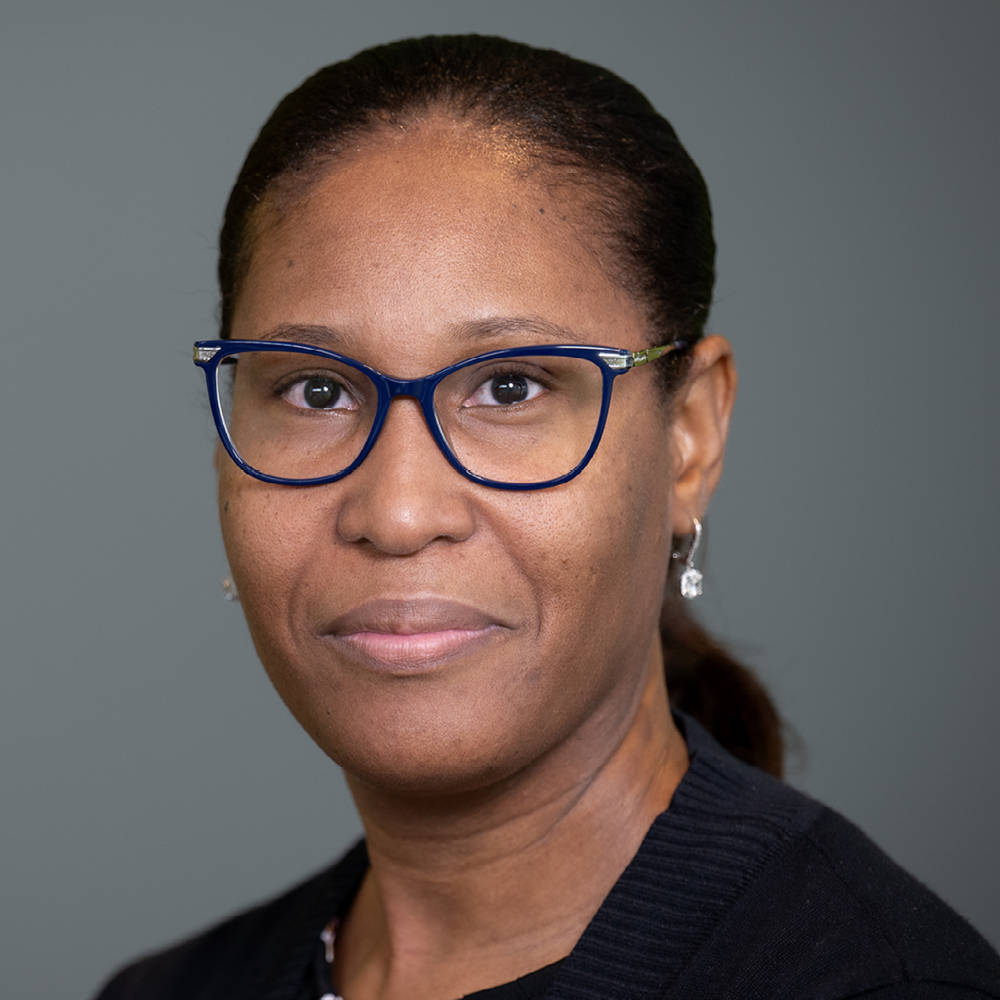 Department of Public & Ecosystem Health
Associate Professor of Practice
---
---
Department of Public & Ecosystem Health
Cornell University College of Veterinary Medicine
Ithaca, NY 14853

 
Office: 607.253.3613
Email: lf423@cornell.edu
Research Interest
Communicable disease epidemiology, emerging and re-emerging diseases, vector-borne diseases, emergency preparedness and response, climate change and environmental health.
Education
2018       Doctor of Public Health (DrPH)  
              The University of the West Indies, Mona, Jamaica
2013       Master of Public Health (MPH)
              The University of the West Indies, St Augustine, Trinidad
2011       Master of Health Administration (MHA)
              The University of Trinidad and Tobago
2006       Bachelor of Science in Biology, minor Environmental Biology (BSC)
              The University of the West Indies, St Augustine, Trinidad
Biography/Professional Experience
Lorraine Francis is a public health professional with extensive knowledge of Caribbean health systems from over eighteen years of regional experience in several public health areas including epidemiology, surveillance, emergency and outbreak response, laboratory systems, environmental health and research.  In her current role as Lecturer with the Master in Public Health Program at Cornell, she brings her interest in Infectious Disease Epidemiology and Environmental Health research given the challenges with climate change especially on Small Island Developing States.
Prior to joining Cornell University, Lorraine worked in the Microbiology Department in the Laboratory Division at the Caribbean Epidemiology Centre.  More recently she was the Technical Officer Communicable Diseases and Emergency Response in the Surveillance, Disease Prevention and Control Division at the Caribbean Public Health Agency.
Publications
Espinal MA, Andrus JK, Jáuregui B, Waterman SH, Morens D, Santos JI, Horstick O, Francis LA, Olson DG. Emerging and Reemerging Aedes-Transmitted Arbovirus Infections in the Region of the Americas: Implications for Health Policy. Am J Public Health 2019; e1-e6.
Francis L, Hunte SA, Valadere AM, Polson-Edwards K, Asin-Oostburg V, Hospedales CJ. Zika virus outbreak in 19 English- and Dutch-speaking Caribbean countries and territories, 2015–2016. Rev Panam Salud Publica. 2018;42:e120. https://doi.org/10.26633/RPSP.2018.120
Henry M, Francis L, Asin V, Polson-Edwards K, Olowokure B. Chikungunya virus outbreak in Sint Maarten, 2013–2014. Rev Panam Salud Publica. 2017;41:e61.
Ahmed S, Francis L, Ricketts PR, Christian T, Polson-Edwards K, Olowokure B. Chikungunya virus outbreak, Dominica, 2014. Emerg Infect Dis. 2015;21(5):362-64.  
Olowokure B, Francis L, Polson-Edwards K, Nasci R, Quénel P, Aldighieri S, Rousset D, Gutierrez C, Ramon-Pardo P, dos Santos T, Hospedales CJ. The Caribbean Response to Chikungunya. Lancet Infect Diseases. 2014;14(11):1039-40.
Phillip D, Antoine P, Cooper V, Francis L, Mangal E, Seepersad N, Ragoo R, Ramsaran S, Singh I, Ramsubhag A. Impact of recreation on recreational water quality of a small tropical stream. J of Environ Monitoring. 2009;11(6):1192-98.
Akapaka PE, Baboolal S, Clarke D, Francis L, Rastogi N. Evaluation of methods for Rapid Detection of Resistance to Isoniazid and Rifampin in Mycobacterium tuberculosis Isolates Collected in the Caribbean. J of Clin Microb. 2008;46(10):3426–28.
Professional/Academic Affiliations
International Society of Infectious Diseases (ISID)
Global Foodborne Infections Network (GFN)
Caribbean animal health network (CaribVET)