Patrick Carney, DVM, PhD, DACVIM (SAIM)
Diplomate - American College of Veterinary Internal Medicine (Small Animal Internal Medicine)
Assistant Professor, Section of Community Practice Service
---
Department of Clinical Sciences
Cornell University College of Veterinary Medicine
930 Campus Road
Ithaca, NY 14853
Office: 607.253.3818
Email:
pcc25@cornell.edu
Research/Clinical Interest
 Small animal internal medicine, epidemiology
Education and Training
2017     Boston University School of Public Health, PhD in Epidemiology
2008-2011     Oregon State University, Residency in Small Animal Internal Medicine
2006-2007     University of Pennsylvania, Rotating Internship in Small Animal Medicine
2006     Cornell University College of Veterinary Medicine, DVM
2001     Washington University in Saint Louis, BA
Biography
Dr. Carney earned his DVM from Cornell University followed by specialty training in small animal internal medicine at Oregon State University.  In 2017 he earned a PhD in epidemiology from Boston University School of Public Health and was appointed Assistant Professor in the section of Community Practice with Cornell University's Department of Clinical Sciences.  He is a member of Vets Beyond Borders, the New York State Veterinary Medical Society, and the American Veterinary Medical Association.  He is also a diplomate of the American College of Veterinary Internal Medicine (Small Animal Internal Medicine).
Dr. Carney's research interest is in small animal internal medicine and epidemiology, with an emphasis on developing data on routine/common clinical practices to promote the application of evidence-based medicine to companion animals.
Publications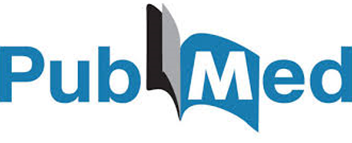 Please select the PubMed link for a complete list of Dr. Carney's publications.
Ruaux CG, Carney PC, Suchodolski JS, Steiner JM.  Estimates of biological variation in routinely measured biochemical analytes in clinically healthy dogs.  Veterinary Clinical Pathology 2012; 41(4):541-7
Carney PC, Ruaux CG, Suchodolski JS, Steiner JM.  Biologic variability of C-reactive protein and specific pancreatic lipase immunoreactivity in clinically healthy dogs. Journal of Veterinary Internal Medicine 2011; 25(4):825-30
Smith TJ, Baltzer WI, Ruaux CG, Heidel JR, Carney P. Gastric smooth muscle hamartoma in a cat. Journal of Feline Medicine and Surgery 2010; 12(4):334-7
Awards and Honors
2018     Zoetis Award for Teaching Excellence
2011     American College of Veterinary Internal Medicine (Small Animal Internal Medicine)
Professional/Academic Affiliations
2006-Present    Member, American Veterinary Medical Association
2010-Present    Member, Vets Beyond Borders
2012-2017        Member, Massachusetts Veterinary Medical Association
2017-Present    Member, New York State Veterinary Medical Society