Robin Radcliffe, DVM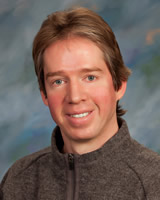 Diplomate - American College of Zoological Medicine
 
Associate Professor of Practice, Wildlife and Conservation Medicine
---
Department of Clinical Sciences
Cornell University College of Veterinary Medicine
930 Campus Rd., Box 34
Ithaca, NY 14853
Office: 607.253.3778
Email:
rwr32@cornell.edu
Research/Clinical Interest
Targeted research defines critical one health challenges linking endangered species, environments and communities and seeks to find novel solutions that engage stakeholders.  Current research focuses include infectious disease investigation for the rare Indonesian rhinos (i.e. tabanid vectors driving trypanosome infection). Our engaged learning initiative in Africa and Indonesia represents a significant commitment by the CCMP to train veterinary and undergraduate students and engage faculty in conservation medicine. A primary objective of our Conservation with Communities for One Health program is to engage students in creating, from beginning to end, a small project of study relating to one health that will help conservation efforts for endangered species while simultaneously building the skills of the student and the scientific capacity of the local host.
Education
1991     University of Minnesota, DVM
1989     University of Minnesota, BVSc
1987     University of Wisconsin, Pre-vet
Biography
Publications

    Please select the PubMed link for a list of Dr. Radcliffe's publications.
Honors and Awards
2001     Diplomate, American College of Zoological Medicine (Specialty Wildlife)
1991     Merck Veterinary Award, University of Minnesota
1991     Salisbury Veterinary Scholarship, University of Minnesota
Professional/Academic Affiliations
American Association of Wildlife Veterinarians

American Association of Zoo Veterinarians

American College of Zoological Medicine

American Veterinary Medical Association

American Zoo and Aquarium Association

National Geographic Society

North American Falconers Association

Society for Conservation Biology

Wildlife Disease Association

Ad hoc reviewer for Journal of Zoo & Wildlife Medicine and Pachyderm