Toby Pinn-Woodcock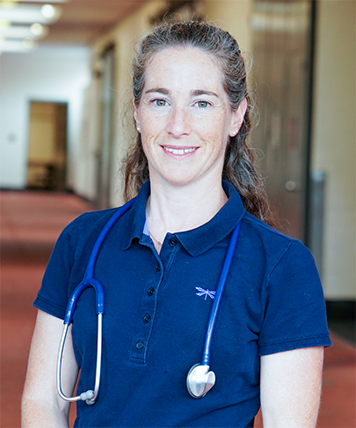 Department of Population Medicine and Diagnostic Sciences
Assistant Clinical Professor
---
 ANIMAL HEALTH DIAGNOSTIC CENTER
---
Department of Population Medicine and Diagnostic Sciences
Cornell University College of Veterinary Medicine
Ithaca, NY 14853

Office: 607.253.3412
Fax: 607.253.3627
Email: tlp52@cornell.edu
Education
Cornell University – College of Veterinary Medicine
Large Animal Internal Medicine Residency, 2012
Diplomate American College of Veterinary Internal Medicine (Large Animal)
University of Wisconsin - School of Veterinary Medicine
Madison, WI
Doctor of Veterinary Medicine, 2008
Major: Veterinary Medicine, Production Track
Bates College
Lewiston, ME
Bachelor of Science, 2004
Major: Biology; Secondary Concentration in Spanish
Biography/Professional Experience
Associate at Eastview Veterinary Clinic, PC (2016-2017)
Large Animal Internal Medicine Specialist and Ambulatory and Small Animal Clinician
Penn Yan, New York
Associate at Vermont Large Animal Clinic Equine Hospital (2012-2016)
Equine and Camelid Internal Medicine Specialist and Ambulatory Clinician
Milton, Vermont
Residency in Large Animal Internal Medicine (2009-2012)
Cornell University - College of Veterinary Medicine
Ithaca, NY
Publications
1.    Pinn T., Cushing T., Moore Valentino L., Koch S. , Corneal invasion by hemangiosarcoma in a horse. Vet Ophthalmol. 14(3): 200-4. May 2011.
2.    Pinn T., Bender H., Stokol T., Erb H., Schlafer D., Perkins G., Cerebrospinal fluid eosinophili is a sensitive and specific test for the diagnosis of Parelaphostrongylus tenuis in camelids in the northern United States. J. Vet. Diagn. Invest. 25(1): 54-60. Jan 2013.
3.    Pinn T., Gagliardo L., Purdy S., Appleton J., Stokol T., Comparison of three immunoglobulin G assays for the diagnosis of failure of passive transfer of immunity in neonatal alpacas.  J. Vet. Diagn. Invest. 25(1): 91-8. Jan 2013.
4.    Hart J., Burton A., Pinn T., Fubini S., Dawson D., Spiral colon impaction in juvenile alpacas: 12 cases (2006-2010). J. Am. Vet. Med. Assoc. 242(10):1419-24. May 2013.
5.    Canisso I., Pinn T., Gerdin G., Ollivett T., Buckles E., Schweizer C., Ainsworth D., B-cell multicentric lymphoma as a probable cause of abortion in a Quarter horse broodmare. Can. Vet. J. 54(3): 288-91. Mar 2013.
6.    Fecteau ME,. Bedenice D., Cebrea CK., Pinn TL., McAdams SC., Fyock TL., Whitlock RH., Sweeney RW.  Prevalence of Mycobacterium avium subsp. paratuberculosis fecal shedding in alpacas presenting to hospitals in the United States. J Vet Intern Med. 27(5): 1228-33 Sept-Oct 2013.
7.    Ruby R., Buckles E., Pinn T., Ness SA., Yeager AE., Ainsworth DM., Transdiaphragmatic hepatic and pulmonary abscess attributed to ileal diverticulitis in a horse. J Vet Intern Med. 27(6): 1633-6 Dec-Nov 2013.
8.    Pinn TL.,  JAVMA Book Review Equine Fluid Therapy, C. Langdon Fielding and K. Gary Magdesian. Oct. 2015.
9.    Pinn, TL., Divers TJ., Southard T., De Bernadis NP., Wakshlag JJ., Valberg S., Persistent Hypoglycemia Associated with Lipid Storage Myopathy in a Paint Foal. J Vet Intern Med. 32(4): 1442-1446. Jul-Aug 2018.
Awards and Honors
Resident Research Award on Clinical Investigator's Day, Cornell University College of Veterinary Medicine, 2012.
Professional/Academic Affiliations
Vermont Veterinary Medical Association
Large Animal Infectious Disease Committee Co-Chair 2015-2016
American College of Veterinary Internal Medicine (large animal)
Case Report Committee member
American Veterinary Medical Association
American Association of Equine Practitioners