Toshi Kawate, PhD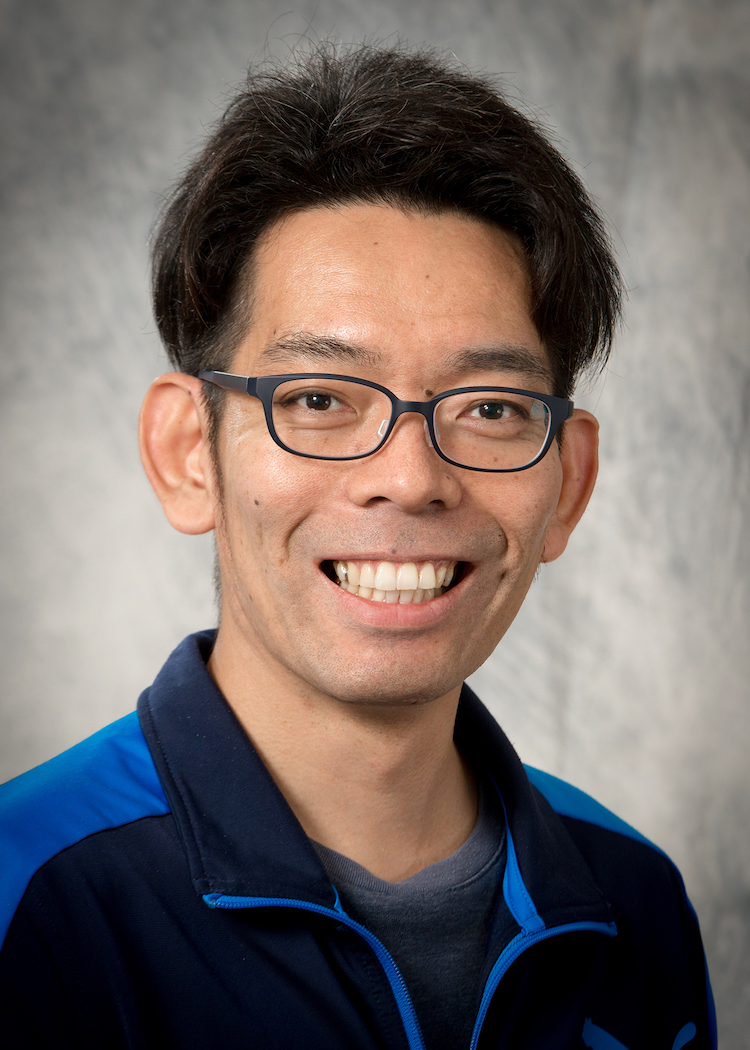 Department of Molecular Medicine
Associate Professor
---
---
Department of Molecular Medicine
Cornell University College of Veterinary Medicine
C4-151 Veterinary Medical Center
Ithaca, NY 14853

Office: 607.253.3783
Lab: 607.253.3324
Email: tk499@cornell.edu
Research Interest
Extracellular signaling plays a central role in cell-cell communication for all multicellular organisms, orchestrating various life processes from body formation to brain function. This diverse and important signaling is exquisitely controlled by a variety of membrane-spanning proteins, including transporters and ion channels. Our research interest focuses on understanding how these dynamic and fine-tuned proteins are built, how they release/receive signals, and how they integrate and convey these signals across the cell membrane. In particular, we are interested in the ion channels that regulate extracellular ATP-mediated signaling, a newly emerging field in cell-cell communication throughout the human body.
Education
Ph D, Cellular, Molecular, Biophysical Studies, Columbia University, 2005
MS, Medical Science, Osaka University, 2000
BS, Biology, Osaka University, 1998
Biography/Professional Experience
2009-2011, Postdoctoral Fellow, NINDS, Laboratory of Dr. Kenton Swartz, National Institutes of Health
2005-2009, Postdoctoral Fellow, The Vollum Institute, Laboratory of Dr. Eric Gouaux, Oregon Health and Science University
2001-2005, Graduate Student, Department of Biochemistry and Biophysics, Laboratory of Dr. Eric Gouaux, Columbia University
2000-2001, Research Assistant, Department of Internal Medicine, Laboratory of Dr. Thomas Sato. UT Southwestern Medical Center at Dallas
Publications
Karasawa, A., Michalski, K., Mikhelzon, P., and Kawate, T. (2017) The P2X7 receptor forms a dye-permeable pore independent of its intracellular domain but dependent on membrane lipid composition.  eLife 6:e31186.
Karasawa A. and Kawate, T. (2017) Expression and Purification of a Mammalian P2X7 Receptor from Sf9 insect Cells. Bio Protoc. 7(17).
Kawate T. (2017) P2X Receptor Activation. Adv Exp Med Biol. June 22;  PMID:28639248   DOI:10.1007/5584_2017_55
Karasawa A. and Kawate, T. (2016) Structural basis for subtype-specific inhibition of the P2X7 receptor. eLife 5:e22153.
Michalski, K. and Kawate, T. (2016) Carbenoxolone inhibits Pannexin1 channels through interactions in the first extracellular loop. J Gen Physiol. 147(2):165-74.
Richards, M.J., Hsia, C.Y., Singh, R.R., Haider, S.H., Kumpf, J.M., Kawate, T., and Daniel, S. (2016) Membrane protein mobility and orientation preserved in supported bilayers created directly from cell plasma membrane blebs. Langmuir. 32(12):2963-74.
Awards and Honors
2015-2017, Young Investigators Grants, The Human Frontier Science Program,
2011-2014, NIH Pathway to Independence Award (R00)
2010, NIH Fellows Award for Research Excellence
2010, NIH Pathway to Independence Award (K99)
Professional/Academic Affiliations
2002, Biophysical Society