Tracy Stokol, BVSc, PhD, DACVP(Clinical Pathology)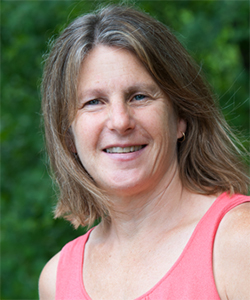 Department of Population Medicine and Diagnostic Sciences
Professor
---
---
Department of Population Medicine and Diagnostic Sciences
Cornell University College of Veterinary Medicine
Ithaca, NY 14853

Office: 607.253.3255
Email: ts23@cornell.edu
Research Interest
I am a veterinary clinical pathologist with roles in teaching, professional service and research. As a clinical pathologist, I teach veterinary students, interns and residents in clinical pathologic-related topics, and also participate in many continuing education seminars. I perform professional diagnostic service for the Cornell University Hospital for Animals and Animal Health Diagnostic Center. As a researcher, I conduct my own clinical applied and basic research and collaborate with other clinicians and researchers at Cornell and other universities. My main area of research is the role of tissue factor (coagulation factor III) in hemostasis (particularly thrombotic disorders) and cancer metastasis.
I am dedicated to performing high-quality diagnostic service to benefit animal patients, in educating current and future veterinarians, and in conducting research that has direct applicability to animal health. My philosophy is "Do good work, take responsibility for yourself, and enjoy your life in every way - there is more to life than work!"
For more on my research, click here.
Education
B.V.Sc - 1987 University of Melbourne, Australia
PhD - 1994 University of Melbourne, Australia
Biography/Professional Experience
1988 (Jan to Nov) Assistant Veterinarian, Pascoe Vale Veterinary Hospital, Melbourne, Australia
1988 - 1989 Assistant Veterinarian, Templestowe Veterinary Clinic, Melbourne, Australia (11/88-6/89)
1989 (June - Dec) Assistant Veterinarian, Armadale Veterinary Hospital, Melbourne, Australia
1990-1993 Graduate student, University of Melbourne, Melbourne, Australia (1/90-6/93)
1993-1996 Instructor, Department of Pathology, Cornell University
1997-2000 Assistant Professor, Department of Biomedical Sciences, Cornell University
2000-2003 Postdoctoral fellow, Brigham and Women's Hospital, Department of Pathology, Harvard Medical School, Boston
2004-2010 Assistant Professor, Department of Population Medicine and Diagnostic Sciences, Cornell University
2010-2015 Associate Professor, Department of Population Medicine and Diagnostic Sciences, Cornell University
2015-current Professor, Department of Population Medicine and Diagnostic Sciences, Cornell University
Publications
Awards and Honors
State University of New York Chancellor's Award for Excellence in Faculty Service - 2015
John Neville Research Scholarship - 1990
Australian Postgraduate Research Award - 1990-1992
Sunshine Foundation Scholarship - 1991-1992
Barrenger Overseas Scholarship - 1992
American Society of Investigative Pathology Travel Award – 2003
Constance E Cook and Alice H Cook award for contributions towards improving the climate for woman at Cornell University – 2013