Brian Zweig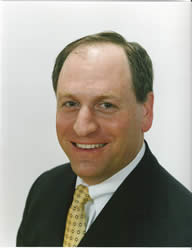 Brian Zweig is the founder and principal of Business Opportunities Management Consulting, which provides management expertise to businesses in the areas of business planning and marketing. The firm specializes in helping businesses develop and execute effective strategies for obtaining financial resources, marketing products and managing growth. Business Opportunities has worked with a wide variety of organizations to help them operate more effectively and grow successfully, including technology, biotech, manufacturing and service businesses.
In 2005, Mr. Zweig was elected to the Rensselaer County Legislature, where he serves on the Planning & Public Works, Aging and Agriculture committees, as well as the County's Soil and Water Conservation committee.
Mr. Zweig holds an MBA from the Amos Tuck School at Dartmouth College ('82) and a B.S. in Applied Economics from Cornell University ('80).
In addition to his professional experience, Mr. Zweig has served on the boards of various not-for-profit and business organizations. He is a Founding Partner in the Tech Valley Angel Network, which helps match promising new ventures with investors. He also serves on the Board of Directors of the Global Business Network, which promotes international commerce in the Capital Region. He has previously served as President and Treasurer of the Rensselaer-Taconic Land Conservancy, a not-for-profit land trust, the Rensselaer County Agriculture and Farmland Protection Board, and Pen & Palette, an organization that funds cancer research.
Involved in the family's Standardbred breeding farm since his youth, Mr. Zweig is an active member of the United States Trotting Association and currently owns one broodmare and one racehorse. He and his wife Sylke live in North Greenbush, New York.
Share this: