Dr. Ann Dwyer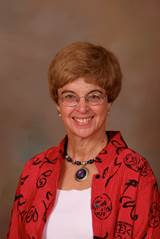 New York Practitioner - Dr. Ann Dwyer joined the Zweig Committee in 2015

Co-owner of Genesee Valley Equine Clinic in Scottsville, New York, Dr. Dwyer has practiced at the clinic since graduating from Cornell in 1983. Well known for her expertise in equine eye diseases, and currently serving as a reviewer for Equine Veterinary Ophthalmology and Equine Veterinary Journal, she often shares her knowledge and expertise in equine ophthalmology and has published book chapters on the subject. As a past member of Veterinary Management Group 7, she often travels to veterinary schools to share her insights and expertise on accounting, mentorship and veterinary practice management.  Dr. Dwyer is a member of AAEP, AVMA, NYSVMS and IEOC, and she served as President of the American Association of Equine Practitioners (AAEP) in 2013. 
Dr. Dwyer grew up in Syracuse, New York, where she competed in rallies and combined training as a charter member of the Limestone Pony Club. She earned her degree in Biology from Mount Holyoke College in 1975. Following college, she worked as a groom and exercise rider at several Florida and east coast racetracks heightening her interest in veterinary medicine and inspiring her to earn her DVM from Cornell College of Veterinary Medicine in 1983.
Dr. Dwyer has been an active advocate for the horse and a steady source of service and leadership since joining the AAEP in 1984, and has long been a supporter for the health and welfare of the horse.
Dr. Dwyer enjoys theater, reading and outdoor sports activities in her spare time.
Dr. Dwyer joined the Zweig Committee in 2015
Share this: