Janet Durso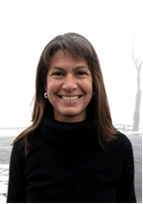 A veterinarian in Middletown, New York, Janet Durso joined the Zweig Committee in 2013.
An obsession with horses began when Durso was a little girl growing up in suburban Connecticut where she fell in love with all things horses, working at various local riding stables just to be near them.
After completing her undergraduate studies at Cornel University, she joined the polo team while working summers riding polo ponies, and remained in Ithaca to attend Cornell's College of Veterinary Medicine (class of 1989) and to complete an internship in large animal surgery at Cornell's College of Veterinary Medicine.
She has been an equine practitioner in the lower Hudson Valley since 1990, and started her own practice in 1994. She, and her husband, Ray Schnittker, standardbred trainer/driver/owner, whose outstanding career wins include; Deweycheatumnhowe (2008 Hambletonian winner), One More Laugh (2010 Meadowlands Pace winner), and Check Me out (2012 Zweig Trot winner), and 2011 and 2012 Trotting Filly of the Year, also have several standardbred brood mares and stallion shares, and recent partnerships in some thoroughbred racehorses.
She worked as a part-time on-duty emergency veterinarian at the Meadowlands for 11 years, and ran a bustling pleasure horse practice for many years, but has recently concentrated her practice on the family's large racing stable.  She is a member of the board of directors of the Goshen Historic Track, and still finds time to play arena polo at Gardnertown Farms in Newburgh, New York.

Dr. Durso joined the Zweig Committee in 2013
Share this: