Richa Sardana, PhD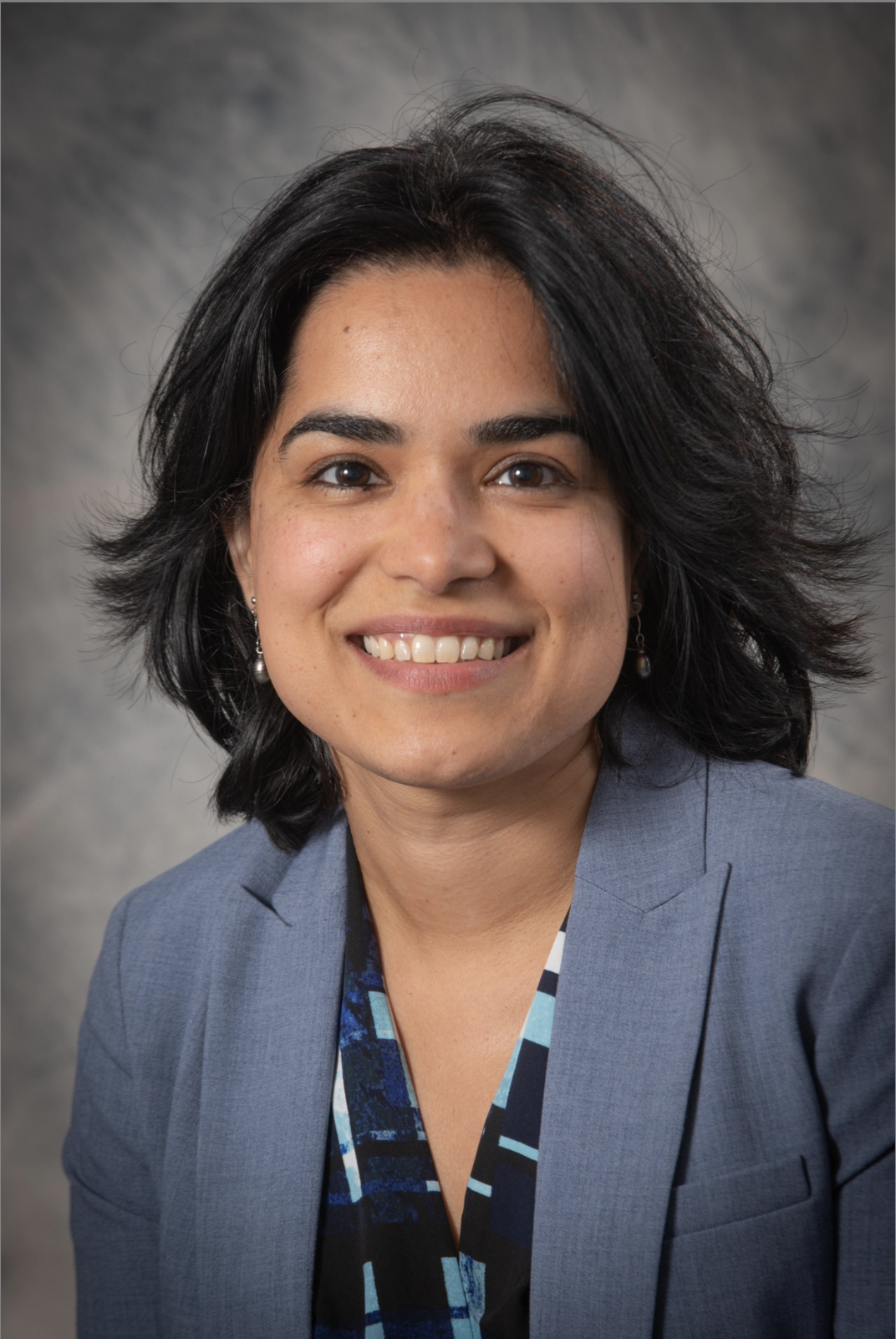 Research Interest
My laboratory studies how membrane protein trafficking and quality control mechanisms surveil the membrane proteome, and how their dysregulation results in human disease. 
We employ multi-disciplinary approaches in budding yeast and mammalian cells to ask these questions. We are interested in understanding the molecular basis of how membrane proteins are classified as functional or non-functional by cellular protein quality control mechanisms: How do cellular QC mechanisms make these decisions? What features of the proteins are recognized? What features of the QC machinery provide them the ability to make the distinction? We are also interested in understanding how integral membrane proteins are correctly maintained at specific intracellular organelles: How are specific proteins selectively packaged for sorting? What are the consequences of defects in these pathways? A better understanding of these processes is especially relevant for designing therapeutic interventions for pathological conditions affecting protein homeostasis.
Education
PhD, Molecular Genetics & Microbiology, University of Texas at Austin, 2013
MSc, Biotechnology, IIT-Bombay, Mumbai, 2006
BSc, Biochemistry, Delhi University, New Delhi, 2004
Biography/Professional Experience
2021-, Assistant Professor, Cornell University
2020-2021, Research Associate, Cornell University
2015-2020, Postdoctoral Fellow, Cornell University
2013-2015, Postdoctoral Fellow, Stanford University
Publications
Sardana R and Emr SD.  Membrane protein quality control mechanisms in the Endo-Lysosome system. Trends in Cell Biol., 2021, 31(4): 269-283 PMID: 33414051.
Sardana R, Highland CM, Straight BE, Chavez CF, Fromme JC, Emr SD. Golgi membrane protein Erd1 Is essential for recycling a subset of Golgi glycosyltransferases. eLife, 2021;10:e70774 PMCID: PMC8616560.
Sardana R, Zhu L, and Emr SD. Rsp5 Ubiquitin ligase-mediated quality control system clears membrane proteins mistargeted to the vacuole membrane. J. Cell Biol., 2019, 218:234-250 PMCID: PMC6314561.
Awards and Honors
| | |
| --- | --- |
| 2008 | Curtis Eklund Teaching Excellence Award, UT-Austin |
| 2011 | Graduate Student Assembly Service Award, UT-Austin |
| 2012 | Golden Microbe Research Award, UT-Austin |
| 2013 | Outstanding publication award, UT-Austin |
| 2020 | Best Scientific Presentation, Ubiquitin Symposium, Vienna Bio Center |
Professional/Academic Affiliations
2020-present, American Society for Cell Biology
2021-present, American Heart Association