Kieran Koch-Laskowski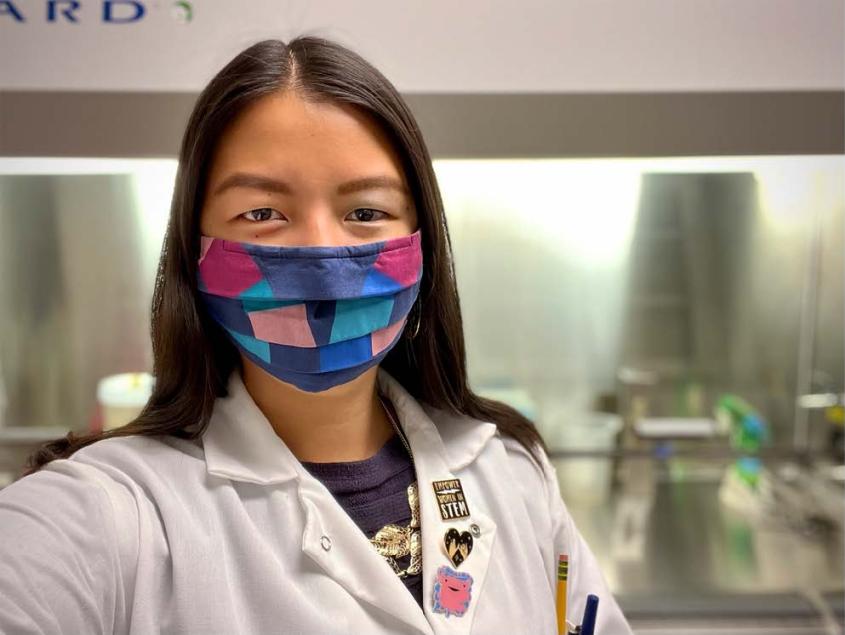 Kieran Koch-Laskowski
Combined DVM- Ph.D. Candidate, Sethupathy Lab
Q: What is your area of research, and why is it important?
I study how dietary, cellular and molecular factors interact to influence overall metabolic health. More specifically, I am interested in uncovering how small molecules, called microRNAs, help regulate and maintain cells in the intestine under different dietary conditions. My favorite cells to focus on are enteroendocrine cells, or EECs for short, which release a variety of hormones that act throughout the body (including the brain) to carry out important metabolic functions — they give credence to the notion of following your gut feelings! The ultimate goal of my work is to help identify ways to leverage EECs and combat metabolic diseases.
Q: What initiatives are you are involved within the BBS Program?
I am a member of the BBS Graduate Study Society (GSS) and Diversity & Inclusion (D&I) Council. GSS is a student-led group responsible for representing students in the BBS program. In addition to supporting and advocating for our peers and recruits, GSS also hosts social events throughout the academic year to help build a sense of community. Similarly, the D&I Council organizes events, spaces, and resources that promote cultural awareness and inclusivity while providing avenues to amplify underrepresented voices. Both GSS and the D&I Council maintain active lines of communication with BBS leadership, faculty and staff to improve the BBS experience. My goal in participating in these groups is to help ensure that students in our program, regardless of their background, feel welcomed and supported throughout their graduate school journey.
Beyond GSS and the D&I Council, I am also a veterinary student as part of the Combined DVM/PhD program. I enjoy playing an active role in supporting our close-knit cohort of Combined Degree students by organizing monthly get-togethers, annual recruiting events, and additional forums that bring together both clinicians and scientists at Cornell and other institutions. Finally, I have participated in STEM outreach initiatives organized through Cornell and BBS, namely the annual Expanding Your Horizons conference, an event designed to foster young people's interests in math and science.
Overall, my own experience as a BBS and Combined Degree student has been overwhelmingly positive in large part due to my predecessors setting strong examples for being active and supportive peers it is my sincere hope that I can do the same and pay it forward to more junior graduate students and the next generation of scientists.
Q: What are your hobbies outside of your academic work?
Outside of school and lab, I enjoy being active (playing ice hockey or tennis, hiking and running, and trying new sports like snowboarding), exploring new places and cuisines, curating nerdy Spotify playlists, reading memoirs, connecting with my heritage by cooking Korean food, and spending time with my friends, family, husband and dog.
Q: What advice would you give an entering Ph.D. student?
I would urge new Ph.D. students to reflect on their needs and find a support network that genuinely works best for them whether that includes family, friends, faculty, staff, peers, mental health professionals, pets or a combination of all the above. Doing a Ph.D. is often challenging, and facing those challenges in isolation is even more difficult. Find the people in your life that will support you in the ways that you need to not only survive but thrive, recognize what is working and what is not working for you, and don't be too afraid or ashamed to reach out for help and advocate for yourself. Approach graduate school like a team rather than a solo journey.
Q: Anything else to share?
Any successes or milestones I have achieved in my academic and scientific career thus far are testaments to the support and encouragement I have received from my wonderful mentors, colleagues, friends, peers and loved ones. I owe them a debt of gratitude, and I am thankful to have found a community among the BBS program.