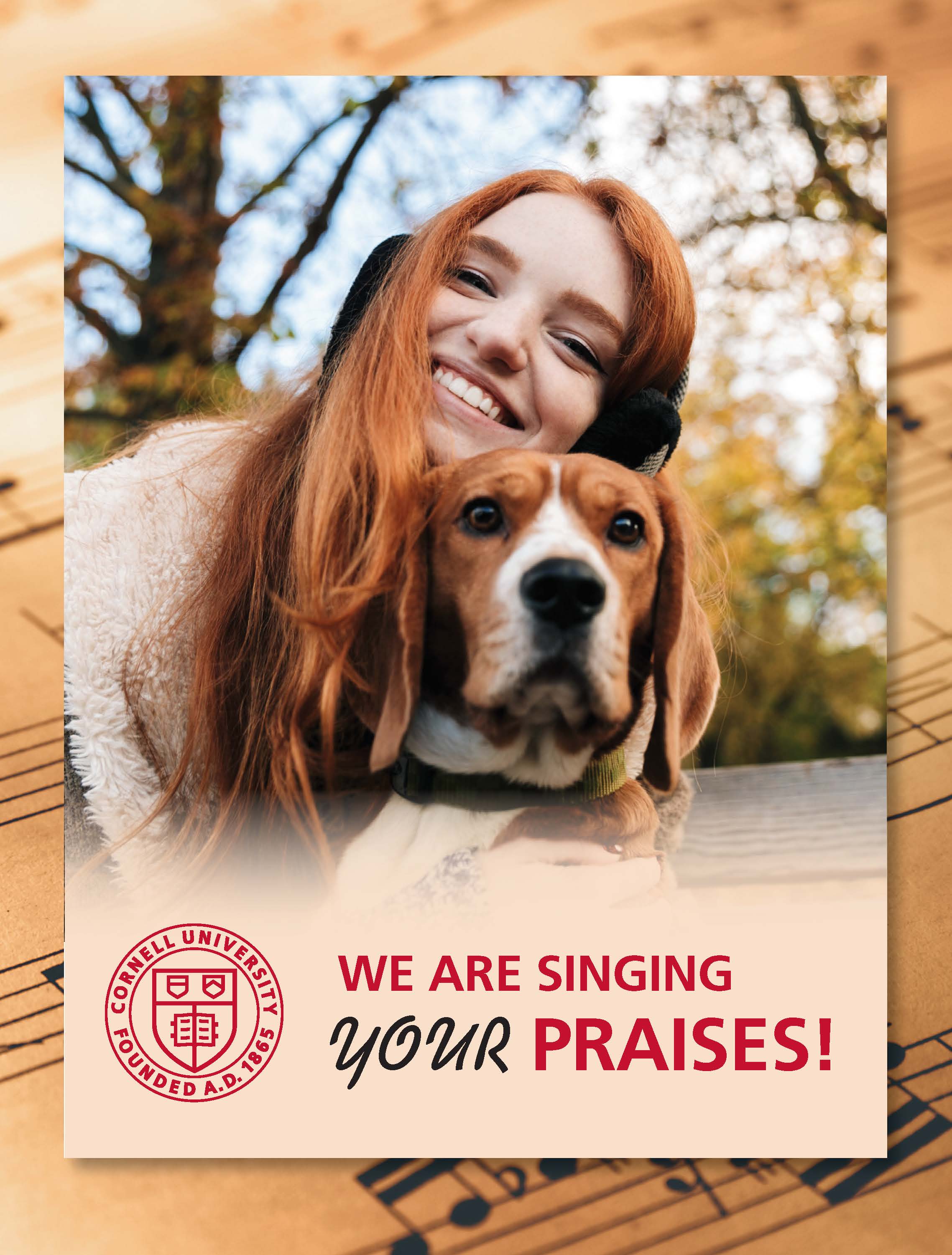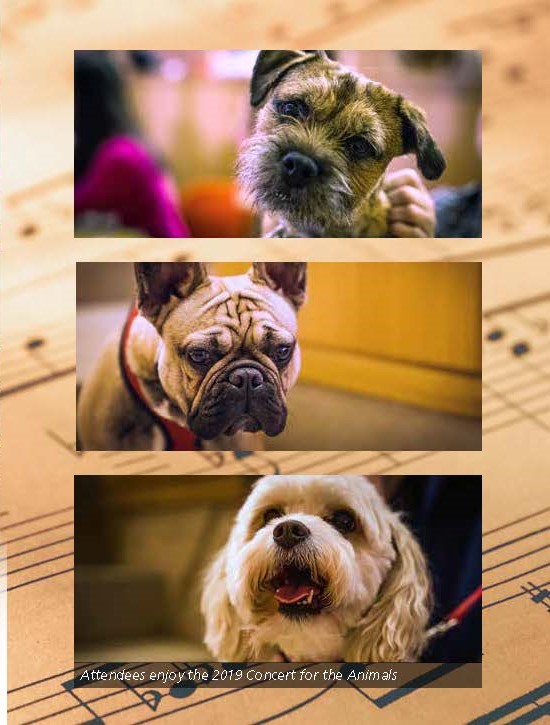 Dear Friends,
Your love for your animals may have been the beginning of a wonderful relationship with Cornell's Hospital for Animals. It was for us.
When our Briard, DeeDee, was ten years old, we received a devastating diagnosis: osteosarcoma. Although we lost her in 2009, the veterinarians at Cornell took exceptional care of her, and of us. Their clinical skills were matched by their compassion and openness to partnering with us to give DeeDee the best care. We have supported Cornell ever since.
Many of our animals have received excellent care at Cornell over the years, including May (our goat), Leela (Briard), and our horse, Mike, who was adopted from Cornell. In gratitude, we created the May Arrison Fund for Acupuncture, the annual DeeDee Arrison Holistic and Integrative Medicine seminar, and the DeeDee Arrison Concert for the Animals, a free concert for animal lovers and their pets. When we celebrated its tenth anniversary, a special memorial tribute to the many animals missed by friends like you was played.
To thank you for your support of the Hospital, we invite you and your animal family to join us for the next DeeDee Arrison Concert for the Animals on campus, on October 3, 2020. In the meantime, we will be singing your praises.
Karen and Clement Arrison, and all of our beloved animals, past and present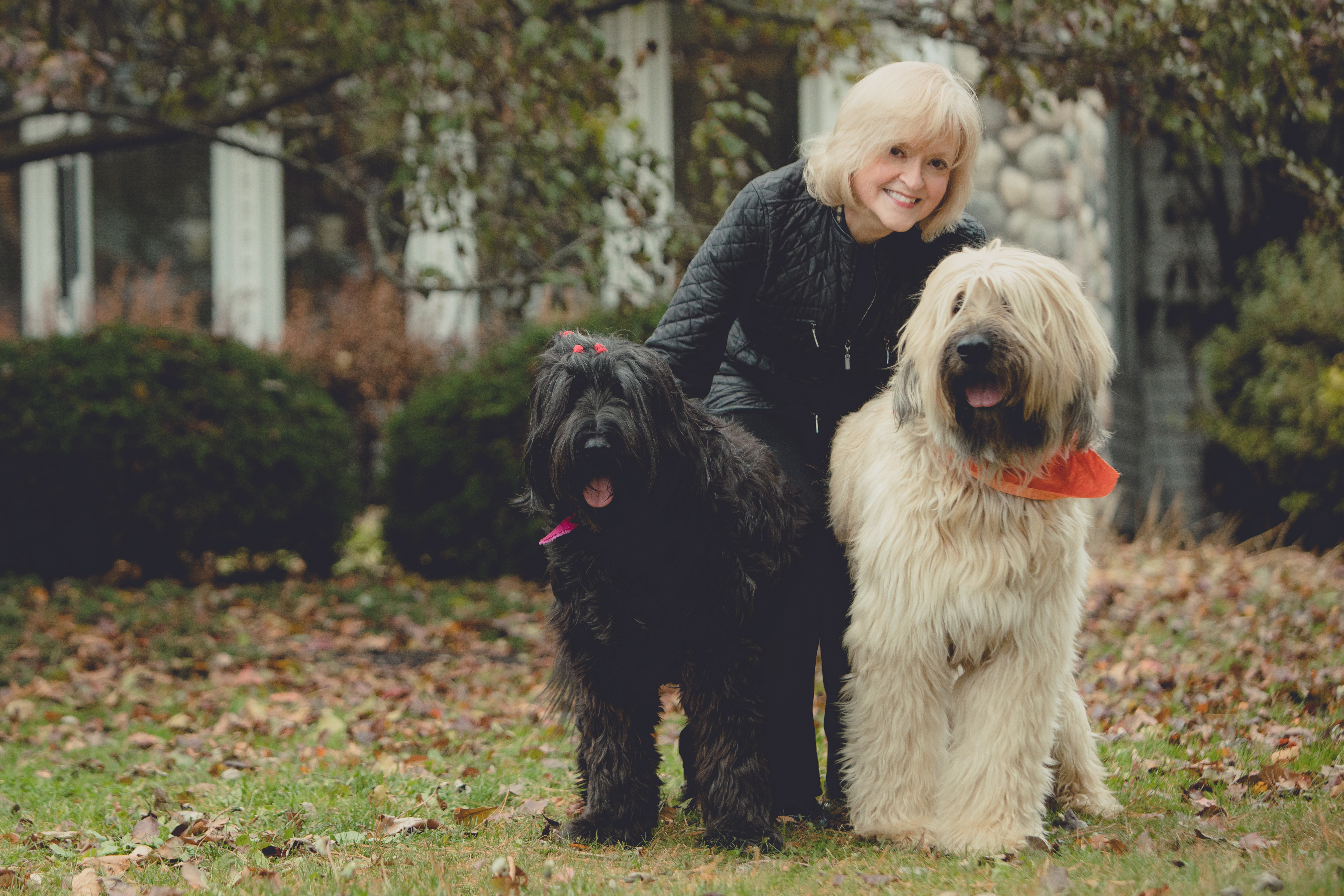 ---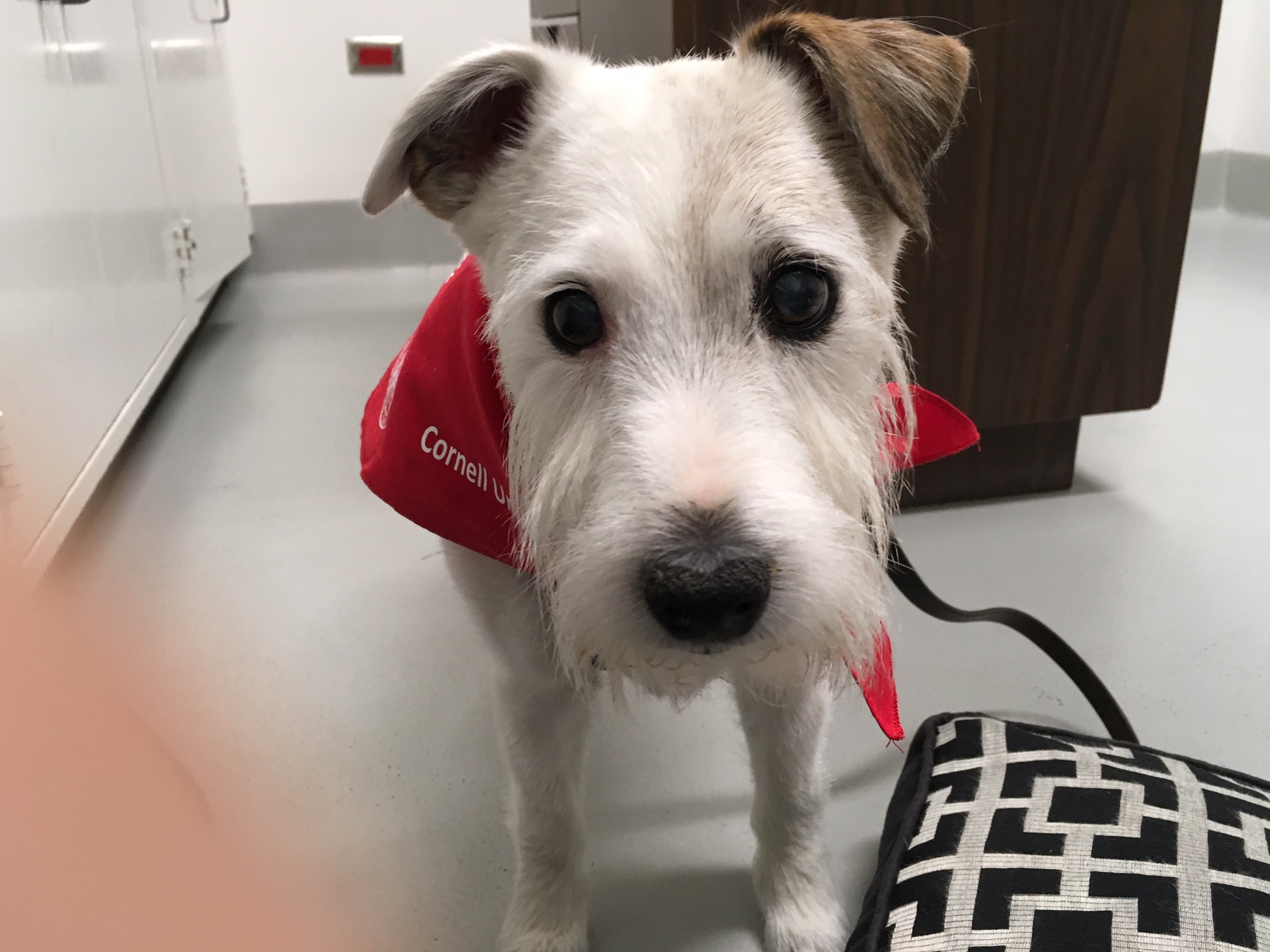 Sporty Spice
A few years ago Spice and his parents planned a visit to Cornell from their home on Long Island after he complained of a persistent cough and deteriorating eyesight. Spice's parents were very familiar with the great care that Cornell Ruffian Equine Specialists and Dr. Norm Ducharme provided, so were open to that same experience at Cornell's Companion Animal Hospital in Ithaca. Spice's owners talked with the doctors of the ophthalmology and neurology departments about all the possible reasons for his symptoms and left the Hospital with a few more answers and some medication, finally feeling more like himself. And then, this year, there was Spice again. But this time, sporting his red Cornell bandana, Spice appeared in a video tribute (bit.do/Concert4Animals) shown at the Concert for the Animals.
Thank you for coming back to Cornell, Spice!
---
A Longevity Tale
Shamu, a 17-year-old, domestic short-hair, first presented to Cornell Hospital for Animals roughly eight years ago for an infection that wasn't responding to treatment. Cornell diagnosed a deep fungal infection and prescribed effective medication. Shamu has since been a frequent patient of the internal medicine team. She has struggled with hyperthyroidism, kidney disease, and anemia. "A urinary tract infection wouldn't subside and her kidneys were failing. We took her to Cornell in pretty bad shape. We thought we were going to lose her," says owner Tina Matejka. "The doctors were so thorough. They changed the amount of fluids and medication she was getting for her thyroid and have since done bloodwork roughly every two months. Their constant, careful interpretation of her bloodwork —and treatment changes in response to that — have kept her alive and vibrant all these years." While she now takes eight medications and is on a special diet, Shamu is the queen of her household of five cats, always ready to put the younger cats back in their place when necessary.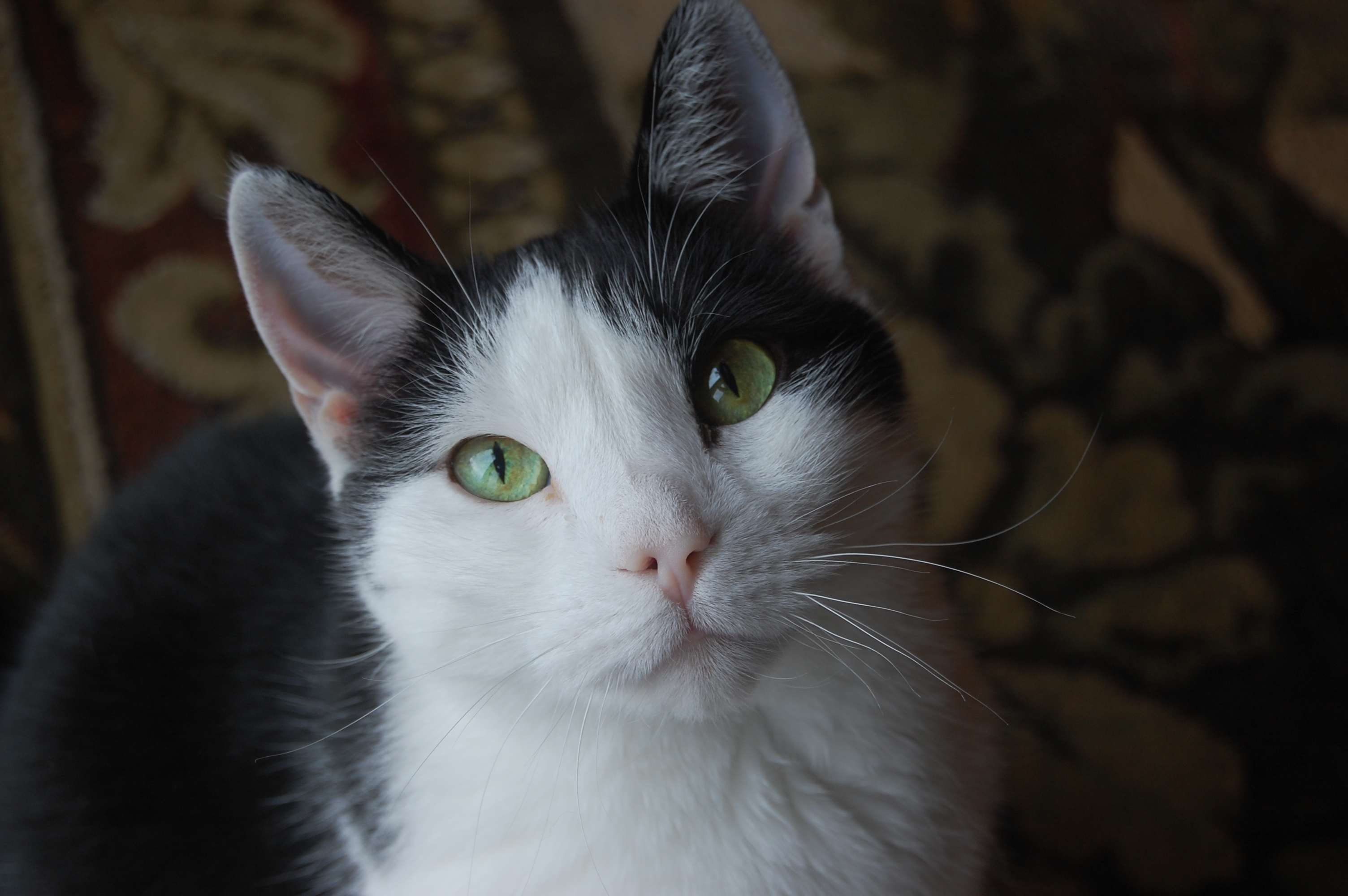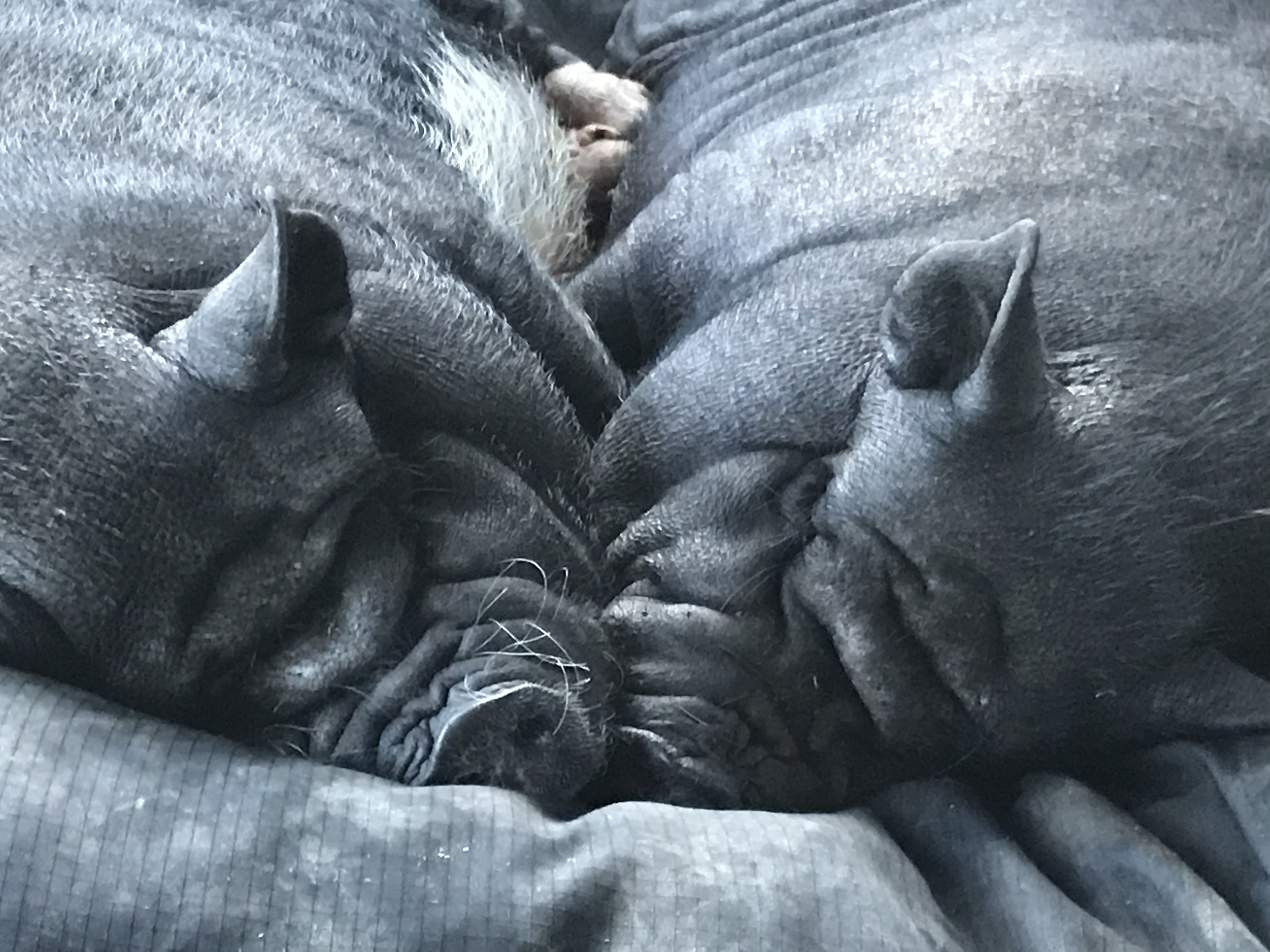 Best Friends
Boris and Oola are the best of friends and teenage Vietnamese potbellied pigs. When Boris headed to Cornell's Nemo Farm Animal Hospital, Oola came along. Both were to receive yearly exams, dental treatments and new shoes courtesy of the farrier. Not wanting Boris to get all of the attention, Oola was diagnosed with a cancerous mass which the Cornell surgeons carefully removed and injected chemotherapy. Boris had his right tusk removed after several recurrent root abscesses. Both are now doing well and enjoying life — together — in Upstate New York.
---
 The visual tribute to pets can be viewed at: bit.do/Concert4Animals.
If you would like to share a picture and story of your pet for subsequent tributes, please send them to Luanne at the College of Veterinary Medicine (Lps8@ cornell.edu).
We will keep you and your pets in our hearts and minds.