Yihong Li, DrPH, MPH, DDS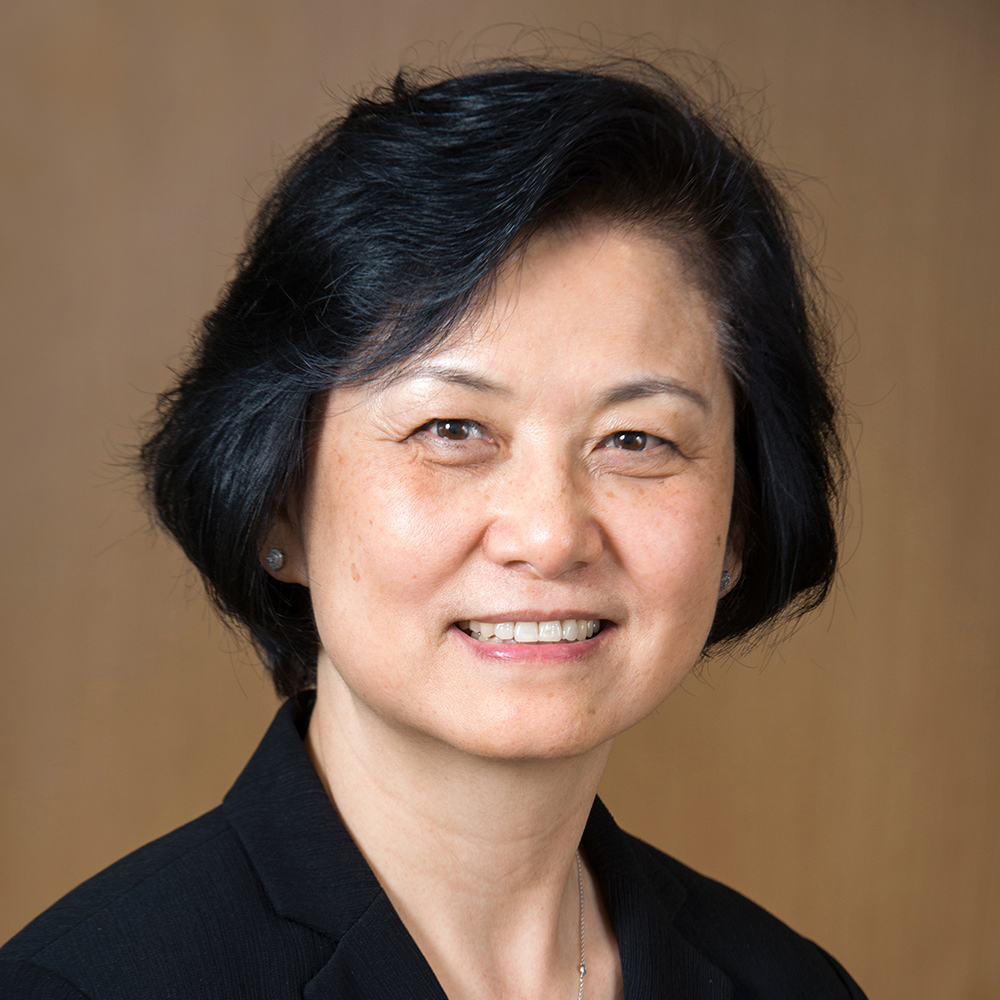 Research Interest
Applied data analysis for public health research
Molecular epidemiology of oral microbiota
Maternal attributes to children oral health
Risk assessment for dental caries
Connections between oral health and systemic disease
Education
DDS (1983) Dentistry. Peking University School of Stomatology, Beijing, P.R. China
MPH (1988) International Public Health. School of Public Health, University of Alabama at Birmingham, Birmingham, AL
DrPH (1993) International Public Health. School of Public Health, University of Alabama at Birmingham, Birmingham, AL
Post-Doc (1994) Molecular epidemiology, University of Alabama at Birmingham, Birmingham, AL
Biography/Professional Experience
1984-1989 Assistant Professor. The Department of Preventive Dentistry, Peking University School of Stomatology, Beijing, P. R. China.
1989-1990 Associate Professor. The Department of Preventive Dentistry, Peking University School of Stomatology, Beijing, P. R. China.
1994-2000 Assistant Professor. The Department of Oral Biology, School of Dentistry, University of Alabama at Birmingham
1999-2001 Director. The Oral Biology Graduate Program, University of Alabama at Birmingham School of Dentistry
2001-2002 Associate Professor. The Department of Oral Biology, School of Dentistry, University of Alabama at Birmingham
2002-2009 Associate Professor. The Department of Basic Science and Craniofacial Biology, New York University College of Dentistry
2002-2019 Director.  International Research Collaborations, New York University College of Dentistry
2009-2019 Professor, Department of Basic Science and Craniofacial Biology, New York University College of Dentistry
2013-2018 Director and Track Advisor, Master in Biology Program/Oral Biology Track, Department of Biology, New York University Graduate School of Arts and Science and Department of Basic Science and Craniofacial Biology, New York University College of Dentistry
2019-Present Professor Emerita, New York University College of Dentistry
2019-2021 Senior Lecturer, Core faculty. Master of Public Health Program. Cornell University
2021- Present Professor of Practice. Master of Public Health Program, Department of Public and Ecosystem Health. Cornell University
2021- Present Faculty Follow, Cornell Atkinson Center for Sustainability. Cornell University
Publications
PubMed: https://www.ncbi.nlm.nih.gov/myncbi/1fsXnt5lJrnQf/bibliography/public/
Google Scholar: https://scholar.google.com/citations?authuser=1&user=YeZ2LMgAAAAJ
Selected
Li Y, Saraithong P, Zhang L, Dills A, Paster BJ, Xiao J, Wu TT, Jones Z. Dynamics of oral microbiome acquisition in healthy infants: A pilot study. Front Oral Health. 2023;4:1152601. doi: 10.3389/froh.2023.1152601.
Kalunga L, Bulut E, Chen Z, Li Y, Ivanek R. Increasing vaccine uptake among employees within the non-health related critical infrastructure sectors: A review. Hum Vaccin Immunother. 2023 Dec 31;19(1):2135852. doi: 10.1080/21645515.2022.2135852. 
Manning S, Xiao J, Li Y, Saraithong P, Paster BJ, Chen G, Wu Y, Wu TT. Novel Clustering Methods Identified Three Caries Status-Related Clusters Based on Oral Microbiome in Thai Mother-Child Dyads. Genes (Basel). 2023 Mar 3;14(3). doi: 10.3390/genes14030641. 
Wu TT, Xiao J, Manning S, Saraithong P, Pattanaporn K, Paster BJ, Chen T, Vasani S, Gilbert C, Zeng Y, Li Y. Multimodal Data Integration Reveals Mode of Delivery and Snack Consumption Outrank Salivary Microbiome in Association With Caries Outcome in Thai Children. Front Cell Infect Microbiol. 2022;12:881899. doi: 10.3389/fcimb.2022.881899. 
Yang Y, Li Y, Kral K, Dogan T. Urban design attributes and resilience: COVID-19 evidence from New York City. Buildings and Cities. 2021; 2(1), pp 618-636. Doi: https:// doi.org/10.5334/bc.130.
Liu G, Cong W, Abrams WR, Li Y.  Structural and functional characteristics of the microbiome in deep-dentin caries. J Dent Caries. Special Issue on the Oral Microbiome. 2020;99(6):713-720. PMID: 32196394. doi.org/10.1177/0022034520913248
Li Y, Liu Y, Psoter WJ, Bromage TG, Nguyen O, Walters MA, Hu B, Rabieh S. Kumuraraja FC. Assessment of silver penetration in carious lesions of deciduous teeth treated with 38% silver diamine fluoride. Caries Res. Published online: February 26, 2019. doi: 10.1159/000496210. PMID: 30808824. doi: 10.1159/000496210.
Qiu R, Li Y, Malla M, Yao J, Mo D, Dhakal N, Huang H. Impact of parental migration on oral health outcomes of left-behind school-aged children in Luchuan, southern China. BMC Oral Health. 2018;18:207. doi/10.1186/s12903-018-0683-3. PMID:30537963.
Li. Y, Chen X, Chen S, Janal NM, Sarnat H. Developmental defects of enamel increase susceptibility in Chinese preschool children. Community Dent Oral Epidemiol. 2018;3:246-248. doi: 10.1111/cdoe.12403 PMID: 30028027
Li Y, Tanner A. Effect of antimicrobial intervention on oral microbiota associated with early childhood caries. Pediatric Dent. 2015;37:226-244. PMID: 26063552. NIHMSID681264.
Li Y, Deepak Saxena, Zhou Chen, Gaoxia Liu, Willam R. Abrams, Joan A. Phelan, Robert G. Norman, Gene S. Fisch, Patricia M. Corby, Floyd Dewhirst, Bruce J. Paster, Alex S. Kokaras, Daniel Malamud. HIV Infection and Microbial Diversity in Saliva. J Clin Microbiol. 2014;52:1400-11. doi:10.1128/JCM.02954-13. PMID: 24523469. PMCID: 3993673.
Douglas J, Li Y, Tinanoff N. A literary review of the association between mutans streptococci between caregivers and their children. Pediatric Dent. 2008;30:375-87. PMID: 18942596.
Li Y, Ismail AI, Ge Y, Tellez M, Chen Z, and Sohn W. Similarity of bacterial profiles in saliva between African-American mother-child dyads. J Clin Microbiol. 2007;45:3082-3085. doi:10.1128/JCM.00771-07 PMID: 17634300. PMCID: 2045297.
Li Y, Ge Y, Saxena D, Caufield PW.  Genetic profiling of the oral microbiota associated with severe early childhood caries. J Clin Microbiol. 2007;45:81-87. doi:10.1128/JCM.01622-06. PMID: 17079495. PMCID: 1828962.
Li Y, Caufield PW, Dasanayake AP, Wiener H, S. Vermund.  Mode of delivery and other maternal factors influence the acquisition of Streptococcus mutants in infants.  J Den Res. 2005;84:806-811. doi:10.1177/154405910508400905. PMID: 16109988.
Li Y, Ku CYS, Xu J, Saxena D, Caufield PW.  Survey of oral bacterial diversity using PCR-based denaturing gradient gel electrophoresis. J Den Res. 2005;84:559-564. doi:10.1177/154405910508400614. PMID: 15914595.
Li Y, Pan Y, Qi F, Caufield PW.  Identification of Streptococcus sanguinis using a PCR-based species-specific DNA probe.  J Clin Micribiol. 2003;8:3481-3486. doi:10.1128/JCM.41.8.3481-3486.2003. PMID: 12904342. PMCID: 179791.
Li Y, Wang W.  Predicting caries in permanent teeth from caries in primary teeth.  An eight-year cohort study.  J Dent Res. 2002;81:561-566. doi:10.1177/154405910208100812.  PMID: 12147748.
Li Y, Caufield PW, Emanuelsson I, Thornqvist L.  Differentiation of Streptococcus mutans and Streptococcus sobrinus via genotypic and phenotypic profiles from three populations.  Oral Microbiol Immunol.  2001;16:16-23. doi:10.1034/j.1399-302x.2001.160103.x.  PMID: 11169134.
Li Y, Wang WJ, Caufield PW.  The fidelity of mutans streptococci transmission and caries status correlates to breast-feeding experience in Chinese families.  Caries Research.  2000;34:123-32. doi:10.1159/000016579.  PMID: 10773629.
Li Y, Navia JN, Bian JY.  Prevalence and distribution of developmental enamel defects in deciduous dentition of Chinese children 3 to 5 years old.  Community Dent. Oral Epidemiol.  1995;23:72-79. doi:10.1111/j.1600-0528.1995.tb00204.x.  PMID: 7781303.
Li Y, Caufield PW.  The fidelity of initial acquisition of mutans streptococci by infants from their mothers.  J. Dent. Res.  1995;74:681-685.  doi:10.1177/00220345950740020901. PMID: 7722065.
Li Y, Navia JN, Caufield PW.  Colonization by mutans streptococci in the mouths of 3- and 4-year-old Chinese children with or without enamel hypoplasia.  Archs. Oral Biol.  1994;39:1057-1062. doi:10.1016/0003-9969(94)90058-2.  PMID: 7717887.
Awards and Honors
Professional/Academic Affiliations
American Association for Public Health Dentistry
American Association for Dental, Oral, and Craniofacial Research
International Association for Dental Research
American Dental Education Association

American Public Health Association

American Society for Microbiology
The New York Academy of Sciences
Association for Women in Science