Giving and Impact
The Office of Alumni Affairs and Development creates opportunities for philanthropy and engagement, working closely with donors and alumni to raise essential support for the college's strategic priorities.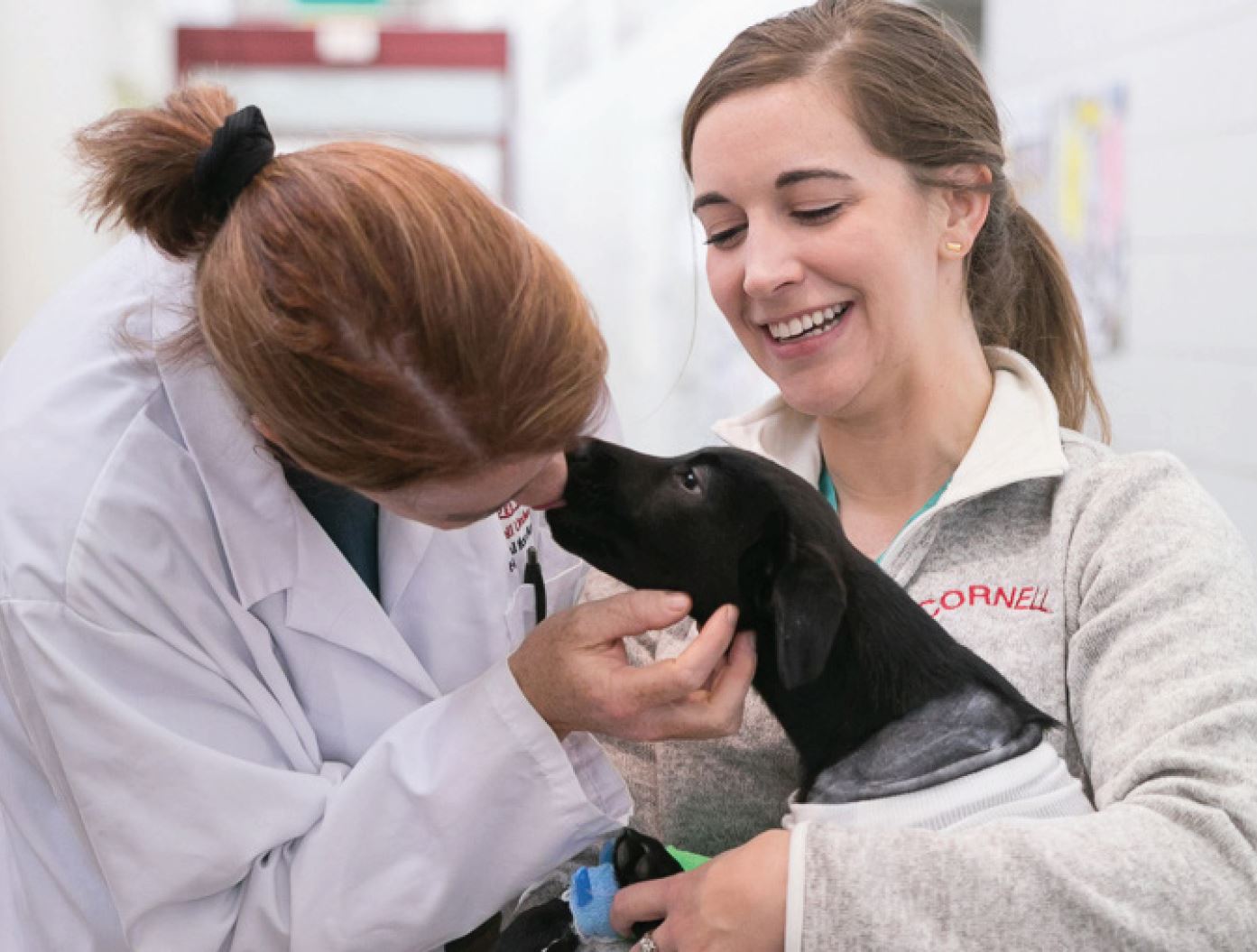 ---
Making a Difference in the Lives of Animals and People
$1.1M
raised in unrestricted gifts*
$20.4M
total raised in new gifts and pledges
Alumni Engagement
Over 200 alumni attended Reunion 2019. We are proud of the strength in our Reunion classes and their commitment to reconnecting with the college.
Clinical Research Support
We are grateful for new funds established in 2019, like the Henry and Karen Silverman Initiative to Advance Treatment of Canine Arrhythmias. This initiative was established by the family of German shepherd puppy Rex (seen below, front). Veterinary cardiologists treated Rex for a dangerous arrhythmia using a novel procedure for dogs: radiofrequency catheter ablation.
Scholarships
Six new scholarships were created this year, including the Robert W. Kirk, D.V.M. '46, and Dr. William E. Hornbuckle Scholarship. Over 60 years of veterinary alumni made donations to establish a scholarship that honors Kirk and Hornbuckle. It will support a student in need with an interest in primary care.
Estate Gifts
Over 250 families have incorporated the college into their estate plans and are welcomed as members of the Cayuga Society. This special kindness and generosity has resulted in improved animal care and a multitude of health discoveries.
*Unrestricted gifts provide the college with a critical source of funds used where needed most.